Ontario Geologist Finds Fossil of Giant Worm, Names It After Death Metal Guitarist
One of the rules of science–at least certain parts of science–is that if you discover something, you get to name it. In the case of Derek Armstrong, an Ontario geologist, his discovery of an ancient fossil he found in the northern part of the province now carries the name of a death metal guitarist.
This was one BIG worm with giant snapping jaws that looked like they could do some serious damage. At first, scientists called them "Bobbit worms" (cf. Loreena Bobbit. Ew.) but now will forevermore be known as websteroprion armstrongi. The second half of the name is in Armstrong's honour, but the first is derived from Alex Webster, bass player for the band Cannibal Corpse.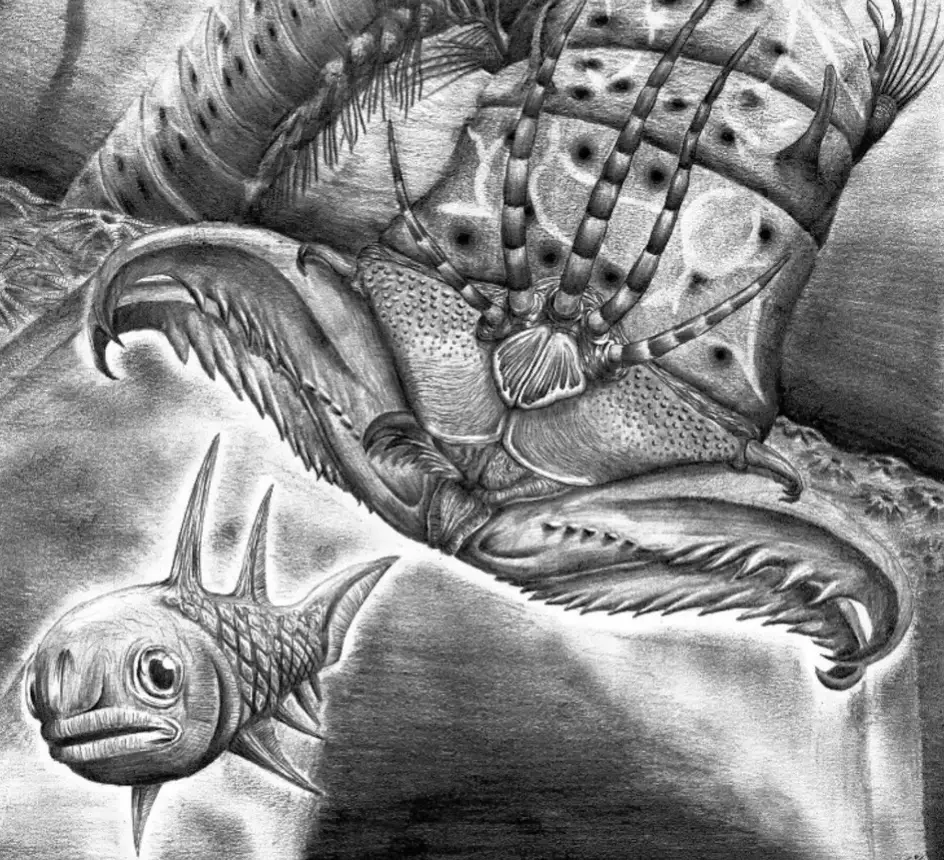 Nothing like being immortalized in scientific nomenclature, is there? Read more on the worm here as you enjoy some Cannibal Corpse.