Opening Acts Are Losers…Money-wise Anyway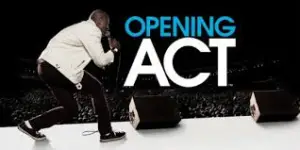 Opening acts are supposed to benefit.  Exposure to more people.  Bringing in new fans.  Larger venues.  Generally you would expect something like that to be good for a new band's career.  Especially financially.
If that opening act is losing money every time they open, is that such a good deal?  Hardly.
The costs of touring have skyrocketed during the last 20 years, cutting into profit margins. Although Eric Mayers, tour manager for My Morning Jacket and other artists, says costs eat up less of an act's gross as venue size increases, many arena headliners walk away with just $30 pre-tax from every $100 they earn. Jamie Cheek, an entertainment business manager with Nashville-based accounting firm Flood, Bumstead, McCready & McCarthy, says that roughly 40 percent of tour revenue goes to costs, 30 percent to commissions and 30 percent, pretax, to the act. "Pricing tickets is a delicate balance of art and science, says RZO Productions partner Bill Zysblat.
So how does all this money breakdown?  Have a look at this article from Billboard.