Original Joy Division and New Order Recordings Rescued from the Garbage
Martin Hannett was certifiably crazy, but he was also one helluva producer. The man who shaped the sound of Joy Division–and later worked with The Stone Roses, The Fall, Magazine and the Psychedelic Furs (and would have worked with a young U2 had circumstances been slightly different)–left behind a trove of recordings by his clients.
A former assistant, Julia Adamson, posted a photo on Facebook of a pile of tapes she says she "rescued from the trash." She wants to know if anyone wants them.
What's on these tapes? (Click on the image for a better look.)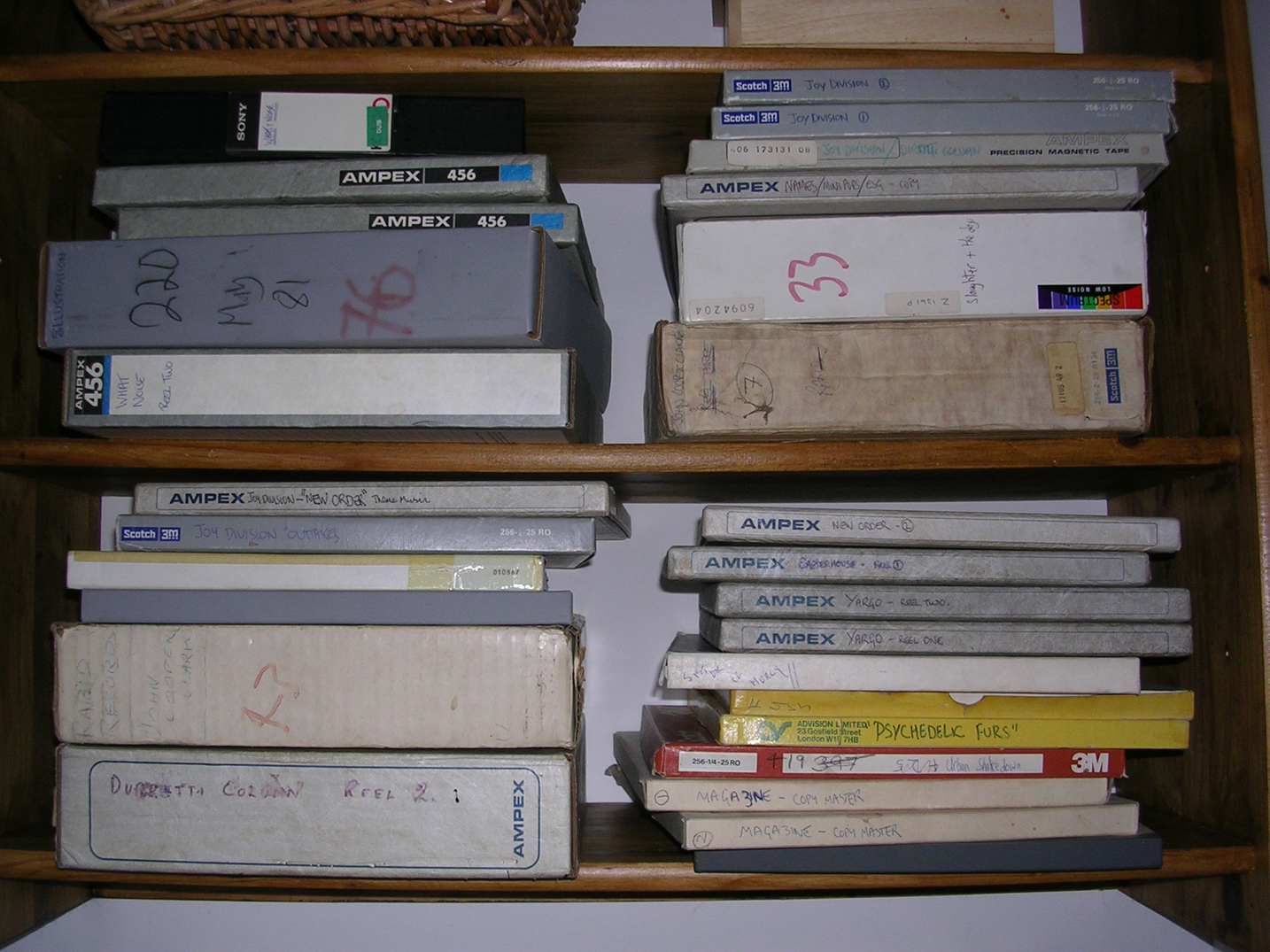 Read more at Slicing Up Eyeballs.