Our epilogue to Ottawa Bluesfest 2022 features an interview with the Tea Party
[One last time from Ottawa with correspondents Ross MacDonald and Karen Coughtrey. – AC]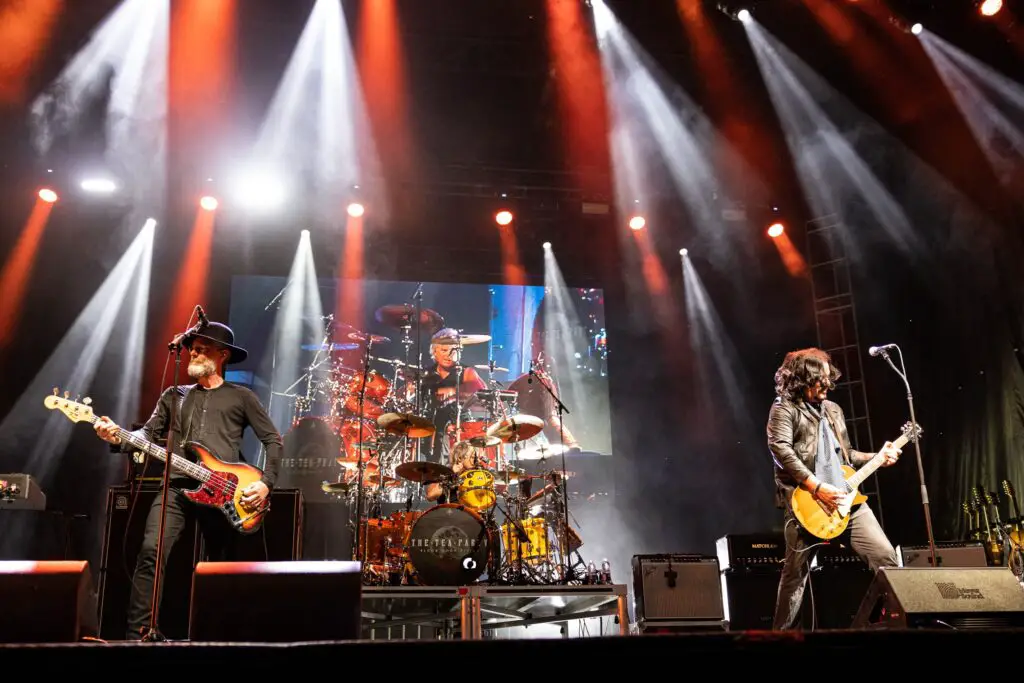 Before the show, A Journal of Musical Things had an opportunity to chat with Jeff Burrows about their new EP Black River, and what else has been happening with The Tea Party over the past couple of years.
AJOMT: Back in February 2020 (a month before the pandemic shut things down) the Saints and Sinners Tour was announced with The Tea Party, Big Wreck (then Sloan), the Headstones, and Moist. And then you tried again in 2021. Will you try this travelling tour (à la Lollapalooza) again?
Jeff: "I hope so, that was cancelled three times, we had two Australian tours cancelled, and we had a European tour cancelled. I brought that idea to the table almost ten years ago and it was swept aside, once the agency thought it was their great idea then we went ahead with it. The excitement from promoters and fans alike, it was nice, you've got so many fans and some may have not seen Moist or The Tea Party, and it was a nice way to do that whole Edgefest or Lollapalooza vibe. And it is something that this country needs, you see so much of it in America. You get a great show at a great price point. I really hope that happens once every other year."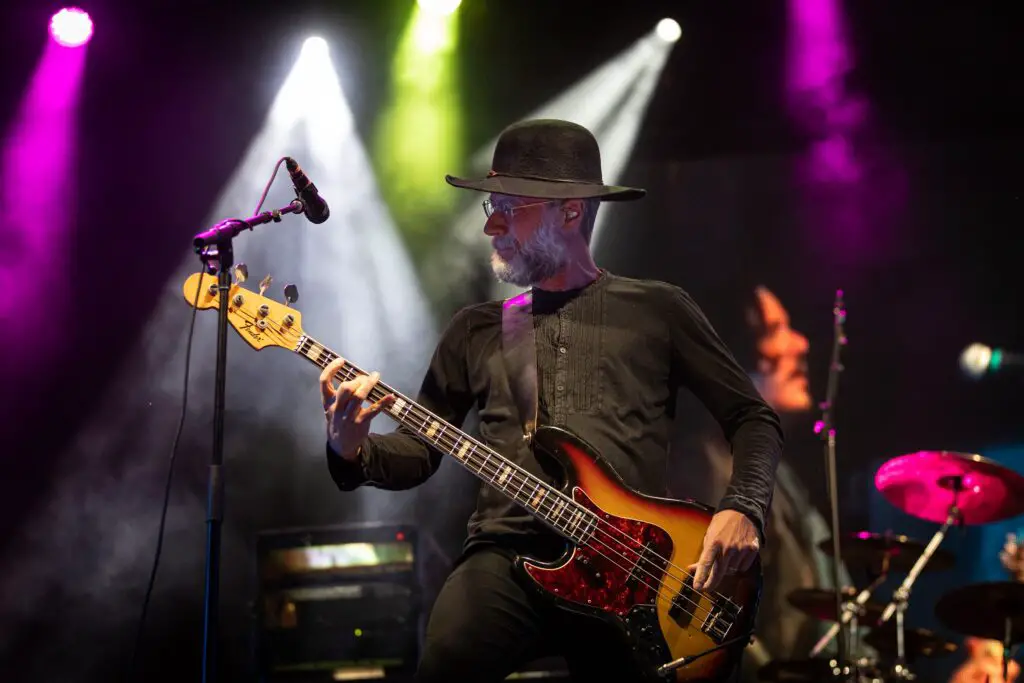 AJOMT: It can't be an easy feat to coordinate tour schedules of four major bands.
Jeff: "It was a lot of work for all four managements involved. There was a lot of nudging, at the end of the day the bands didn't care, the bands were super-excited to get out. Hopefully, we can do that again very soon."
AJOMT: On that tour, who are the Saints and who are the Sinners? Hugh Dillon is no angel…
Jeff: "They came up with the idea because Hugh is such a saint now, and he was definitely a sinner back then. Whereas Jeff Martin has maintained his sinnership the entire time. Dave Usher has always been a saint. Ian is a saint now. And the Sloan guys, I don't know… it is swept under the rug and hidden from the public."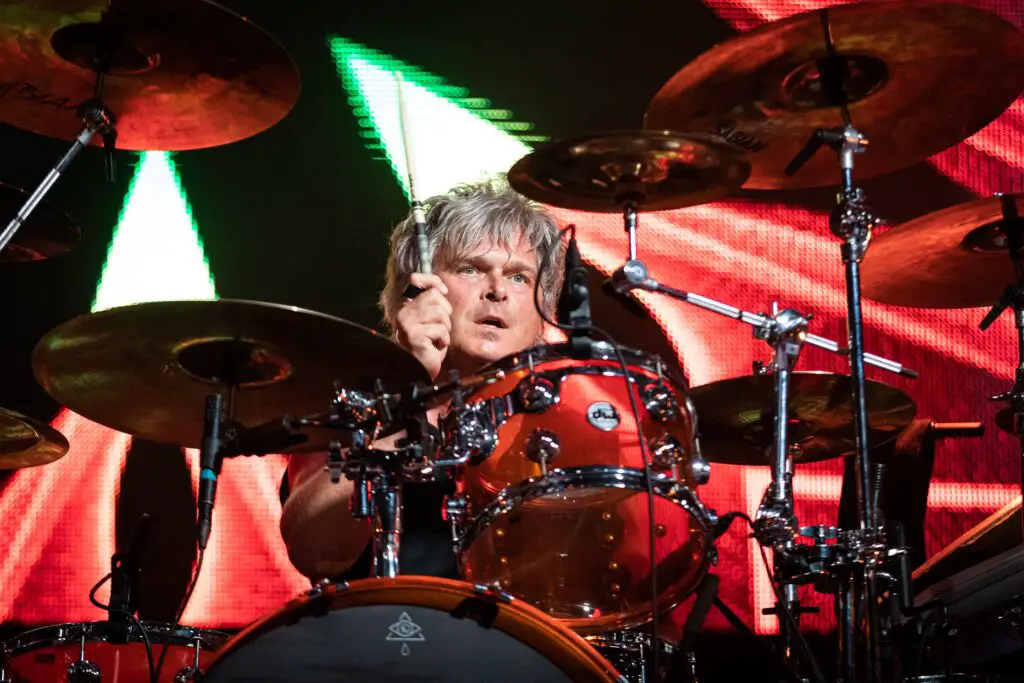 AJOMT: On your new EPs 'Black River' and 'Blood Moon Rising', these songs are evolutionary, and yet they hearken back to your music in the 90's and the 00's. Was this a deliberate nod to long-time fans? Or is this your natural sound?
Jeff: "We go by what is happening in our lives at that time. There is never any moment where we feel that we have to write 'Fire In The Head 2' or 'Save Me 2'. The way it happens is, so far as songwriting, say we are doing a tour in Australia: Stuart and I will head out early, about two and a half weeks prior to, with all our ideas. And we will just start fleshing out our ideas and maybe get to recording some drums of the simpler songs. And then we will do the tour and then post-tour we will go back to them and we will have re-worked a lot of them during soundchecks. And then we will get some real drums down and some real bass down and leave that hard drive with Jeff Martin in order for him to work on his lead bits and then his vocals. Those are the geographical issues that we have to work with, it works out alright."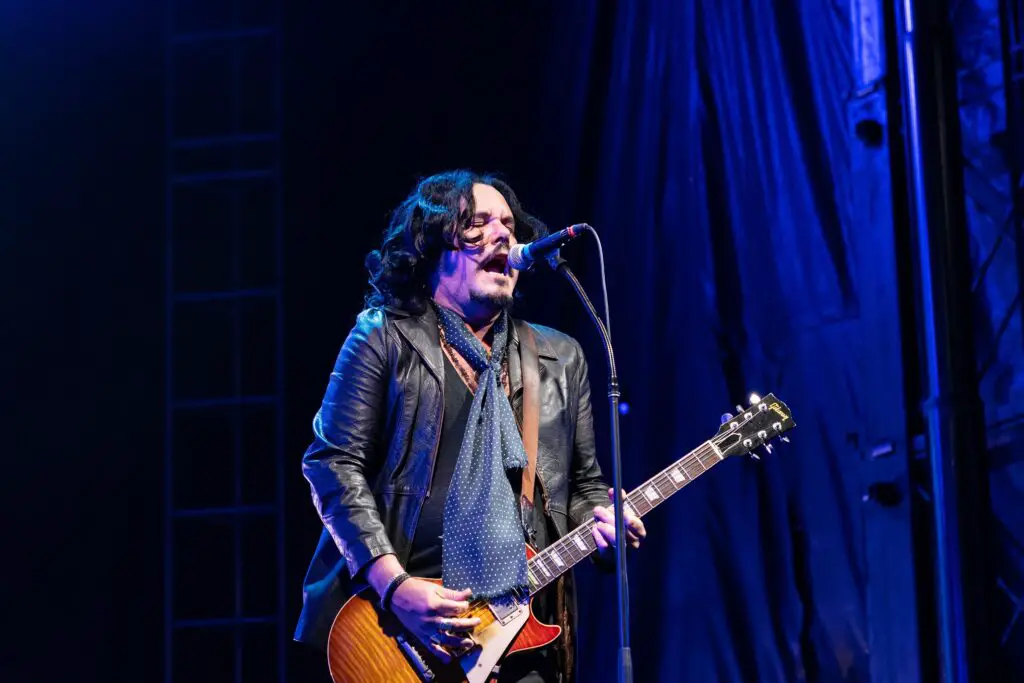 AJOMT: What is the writing process with the Tea Party? Do you have band members who are the main lyric/music writers?
Jeff: "We all come in with our ideas and they all get flushed out, then we jam them. Words come from Jeff (Martin), he feels strongly about that, because he is the one who is singing them, and he sings right from the heart. There is nothing clinical or theoretical about what Jeff sings and how he emotes that song in a live situation; he is right into it."
AJOMT: The recording has vocals, guitars, drums, and bass all forward; nothing seems hidden in the background. Did the band have a hand in engineering the EP?
Jeff: "We've always been self-produced and we've always been open to using different mixers in the process. I have a friend in Windsor that I do these Christmas charity albums every year, we've done 12 of them. Marty Bak (of SLR Studios) who engineers, mixes, and masters all of them, I said why don't we give him a shot? And he game back and Jeff (Martin) was floored, and so did Stuart and I. He's a crazy brainiac guy, he's a genius, he's inventing mic clips to my drums and guitar amps, all these different configurations. He's now finding himself on the covers of audio magazines, just a young guy from Windsor. He's always thinking of something new and interesting.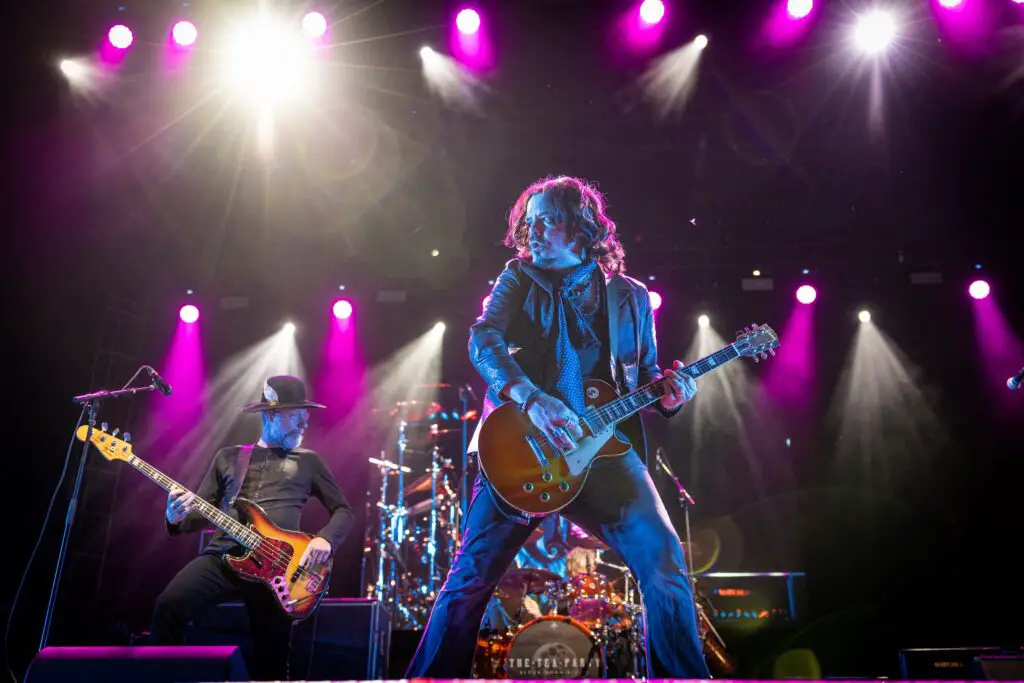 AJOMT: You have long donated time and money to Philanthropy: ending violence against women and supporting cancer patients and their families. What charities are you currently championing?
Jeff: "Annually I do a 24-hour drumming marathon where I play from midnight to midnight. I have solo artists, duos, and bands, a different artist joins me every hour for 24 hours. I garner sponsorships and so on. I just finished year 16 at the end of May; since year 10 I switched it over to mostly mental health because we saw with the change in the provincial government the amount of dollars going to mental health care was slashed from a paltry 3.5% of the overall health care budget to 1.5%. We thought that we could help the CMHAs of our communities. Especially young and teen mental health. The Christmas albums are for food banks in Windsor-Essex and Chatham-Kent, we usually get $75-80k of food to them. My kids all help, they are all very giving."
AJOMT: What's next for The Tea Party?
Jeff: "Summer tour wraps up on August 8th, we are doing the majority of the country. After that we will have a writing session pre-tour of Australia in March 2023; so we will all be doing our writing on our own and ideas and bringing that to the table. In the meantime there is so much that we will be doing on our own: Stuart writes video game music all the time, Jeff's solo tour got announced for Australia, and everyone is keeping busy. For The Tea Party proper, March is Australia and New Zealand, then May/June will be Europe and a proper summer tour next year or hopefully Saints and Sinners."
The Tea Party were the last band to play on an evening that had several Canadian alt-rock bands that started their careers in the 90s. And like their studio albums, their live show has a full sound that filled the night air. In particular, Jeff Martin's booming baritone vocals sound like he came straight from an opera house.
The Tea Party kicked off the show with 90s hit single 'The River' followed up by the melodic 'The Bazaar'. Drummer Jeff Burrows can hit the skins hard, but what is special is how he transitions between hard and soft hitting at the perfect moments. It is remarkable that a three-piece live act can sound so full.
Jeff Martin had the crowd learn the lyrics of their new single, the title track to 'Black River', so that they could sing along with him at the chorus. It was interesting that the band could effortlessly mash up singles like 'Heaven Coming Down' with U2's 'With Or Without You', or 'Sister Awake' with the Stones' 'Paint It Black', and 'The Messenger' which had the Hip's 'Bobcaygeon' mixed in. But it was still the big hits that had the crowd screaming the loudest. Songs like 'Temptation', where Stuart moved over to his keyboards, had everyone finishing off Jeff's lines. Ottawa still loves their alt-rock icons.
Jeff Martin: lead vocals, guitar
Stuart Chatwood: bass, keyboards
Jeff Burrows: drums, percussion