Out Christmas Shopping? Pay Attention to the Music in the Stores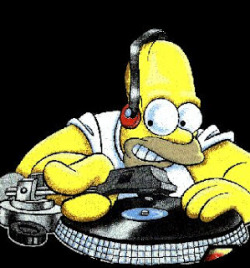 eason to be bombarded with the same old Christmas songs over and over and over again.  With the exception of Target (which apparently doesn't play any music in its stores), most retail establishments have pretty staid, traditional (read: borning) playlists for shoppers.
Most, but not all.  The Globe and Mail has this story on Smart Set which commissioned a special playlist of electronic remixes that they hope will turn more browsers into buyers.
It's part of a rebranding effort that began this summer. The chain, which is owned by Montreal-based Reitmans (Canada) Ltd., has ditched the top-40 playlists for edgier electronic music. Retailers are becoming more sensitive to crafting their stores' playlists to fit a very specific brand image and consumer demographic. And that goes for the holidays as well.
"We really took time to dive into our consumers' tastes and to understand what they like," said Valérie Vedrines, vice-president of marketing at Reitmans. "…We need to give the consumer a reason to go into our store. The shopping experience comes from the different senses. So having a great visual display is important. But the music puts you in a different mindset."
Ah! It's a musical Jedi mind trick!  Be prepared.  Keep reading.