Outgoing Chairman: "Canada Needs to Reinvent the CRTC"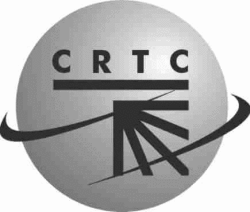 Konrad von Finckenstein's five-year term as the head of the CRTC ends this week. On his way out the door, he's offering some unvarnished opinions about where the Canadian regulator of broadcasters needs to go. Think of it as a warning to his still-unappointed successor.
A quote from the Globe and Mail:
"We have now moved into an era where the consumer is in control, and where thanks to the Internet and mobile devices, you cannot control access any more."
Traditional media under the CRTC's purview–radio, TV, telecommunications–no longer govern as cultural and technological gatekeepers. The Internet has changed all that.
Although the CRTC will no doubt continue to operate as a culture watchdog, there's increasing urgency for it to deal with some very pressing issues:
Canadian content
Foreign ownership limits
Subsidies for creating local content
Fees and levies paid by traditional broadcasters that new media outlets don't have to pay
New technologies threatening to further erode the role of radio, network TV and cable providers
The future of the CBC
The role of ISPs in the broadcast ecosystem
This are all hugely complex issues, fraught with politics, lobbyists and special interest groups. None of this stuff is going to solve itself quietly.
And keep this in mind: regulators regulate. That's what they do. Good luck to whoever inheirits this giant pile of woe.