Pardon my obsession with Elon Musk's Starman, but you gotta admit that this whole thing is freakin' cool
Elon Musk's Starman, the Stig-like mannequin behind the wheel of a Tesla Roadster, is theoretically going to bomb about the Solar System listening to David Bowie's "Life on Mars" for a good chunk of eternity.
That's him there, some 470,000 km away, already far beyond the orbit of the Moon just 33 hours after launch. Dude is moving fast.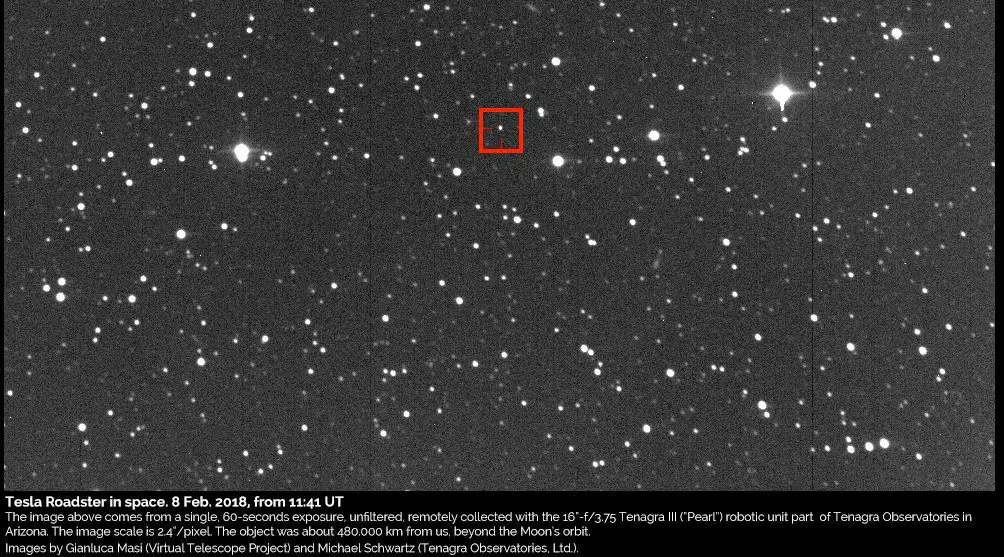 How fast? Around 14,000 kph, or 30 times faster than a Bugatti Veyron. This Telsa is now officially the fastest production car ever built. 'Course. there's the small matter of the rocket assist, but whatever.
Read more at Starman's drive through the Universe here. And don't forget the driving playlist we've made for him.