Paul Oakenfold, Superstar DJ and…Chef?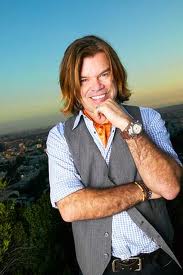 The dance world knows Paul Oakenfold as one of the most famous (and highest-paid) DJs on the planet. But as Larry points out, he's also a fully qualified chef.
From Food Republic:
What's better than being a world-famous DJ? A world-famous DJ who can throw down like crazy in the kitchen (and has a really solid cooking playlist). I asked about the details on having two very popular and useful skills at his disposal.
One thing chefs and DJs have in common is a love of the game, cause there's usually no money in it. Any advice for our broke chefs and DJs on sticking it out?
It's passion foremost, and with passion if you become really good, the money will come. My advice would be to stick at it and become the best you can.
So you had a formal culinary education at Le Cordon Bleu?
Yes, I passed my four-year program at Le Cordon Bleu in London. I'm a fully qualified French cuisine chef.