Pearl Jam Twenty, Track by Track, with Directory Cameron Crowe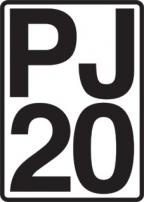 From Billboard:
Release" (from Sept. 16, 2006 Verona, Italy)
"Written shortly after Eddie Vedder's arrival in Seattle, 'Release' always felt like a personal epiphany as well as an invitation to write from the heart," Crowe writes. And the version of this slow-burn "Ten" ballad documents a loving Italian crowd.

"Alive" (from Dec. 22, 1990 Seattle)
Says Crowe, "This is when many of the group's friends and family first heard the band and by the time they played 'Alive' heads were turning." The song that became the band's earliest signature song shows its power even here only two months after the band formed. Still a bit shy at this point, Eddie Vedder's powerful baritone shines through clearly.
"Garden" (from Feb. 19, 1992 Zurich Switzerland)
"Their first trip to Europe and the casual idea to play an acoustic show… a recipe for chaos turned into a beautiful chaos indeed," writes Crowe. This show paved the way for the band's memorable MTV Unplugged performance the next month.
"Why Go" (from March 10, 1992 Hamburg Germany)
Crowe: "A real-time document of the band finding their voice and an early crowd discovering it right along with them."