Pearl Jam's Gigaton tour finally makes it to Ottawa 2 1/2 years late. Here is a review along with photos.
[Another Ottawa report from Ross MacDonald. – AC]
At the beginning of the pandemic in 2020, Pearl Jam was an early victim, one of the first bands forced to cancel a world tour that was to be in support of their then-recently-released album Gigaton. To much relief, and adulation, the long-awaited tour is back on. The second show on the North-American leg of the tour was in Ottawa on Labour Day weekend.
Opening for Pearl Jam on the tour is Josh Klinghoffer's (one-man) band Pluralone. Josh started off his set with his single 'The Night Won't Scare Me', an alt-rock song that he wrote at the height of the pandemic. Josh introduced his next song 'One Voice' which he recently recorded for a reproductive rights initiative. He donned his bass and started live looping some beats; it was an upbeat-sounding song for a very serious subject. Later Josh played a cover of the Ramones 'Teenage Lobotomy' before performing his new hit single 'Offend'. Josh closed out his set with a cover of 'Sometimes' by Canadian Daniel Lanois which was very well received by the audience. [See photos and read an interview with Josh here.)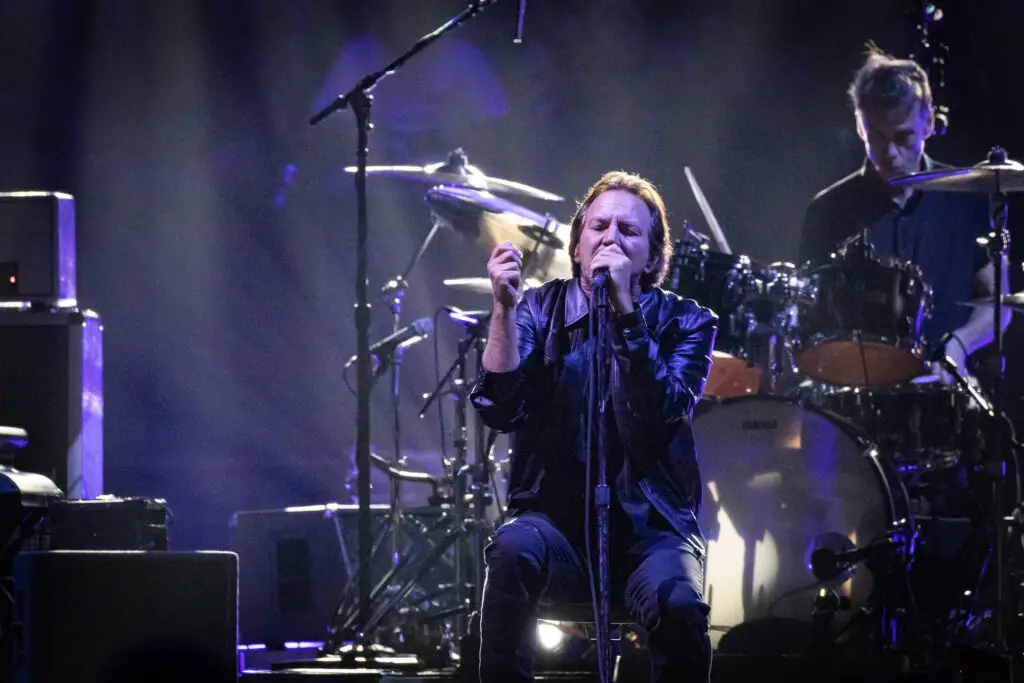 Pearl Jam started their set in stark contrast to the Lollapalooza festivals of the 90's. Instead of Eddie swinging from the scaffolding and crowd surfing, the band played their first four or five songs seated, with the lights down low. There was plenty of passion inflected in their music, but also a subdued groove.
But any false sense of serenity wasn't going to last long. The sixth song that Pearl Jam performed was 'Given to Fly', and they did. The beat picked up, the stools disappeared, and the lights and sound went up, way up. It was as if Pearl Jam was just saving some energy (they wound up performing for over 2.5 hours).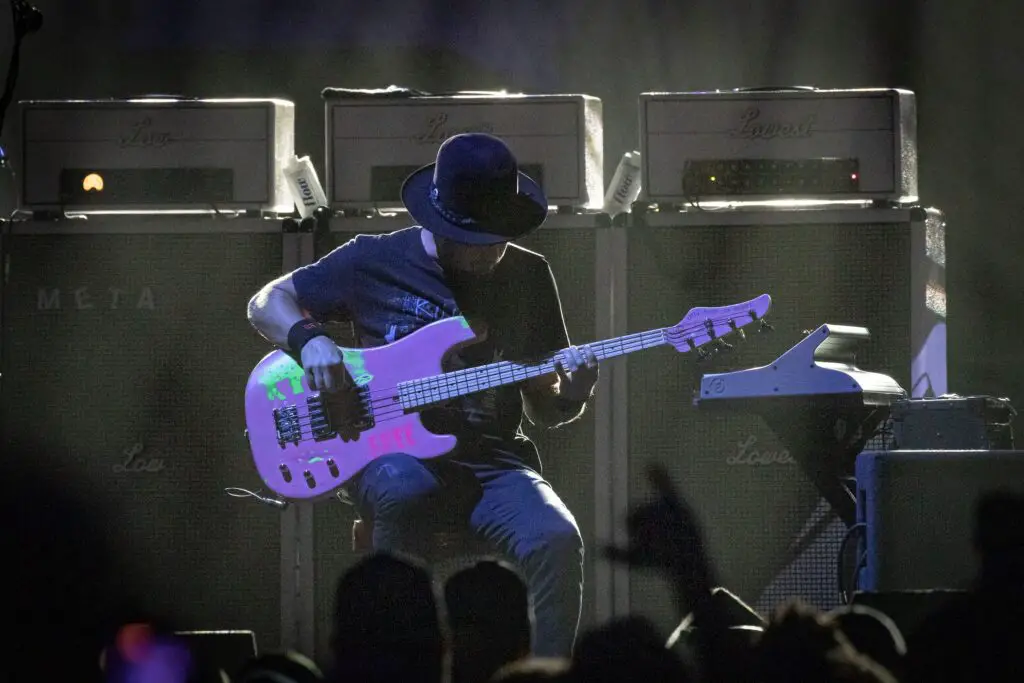 Pearl Jam adores their fans. Throughout the evening Eddie repeatedly thanks everyone for all their support: buying their music and merch, coming to shows, and sharing their experiences. After banging on his tambourines, Eddie would throw them out to the audience like a frisbee, go back and get more, play them, then throw them out to the audience. Likewise, Mike McCready was continually tossing his guitar picks out to everyone he could.
Pearl Jam's sound quality in their live shows is like a studio recording. With two principal guitarists (Mike and Stone Gossard), plus sometimes Eddie on rhythm guitar, all being pushed by an outstanding bass and drum rhythm section of Jeff Ament and Matt Cameron, nothing is missing. And if that isn't enough, touring musicians Boom Gaspar on keys and Josh Klinghoffer on just about everything, fill in an overall symphonic sound.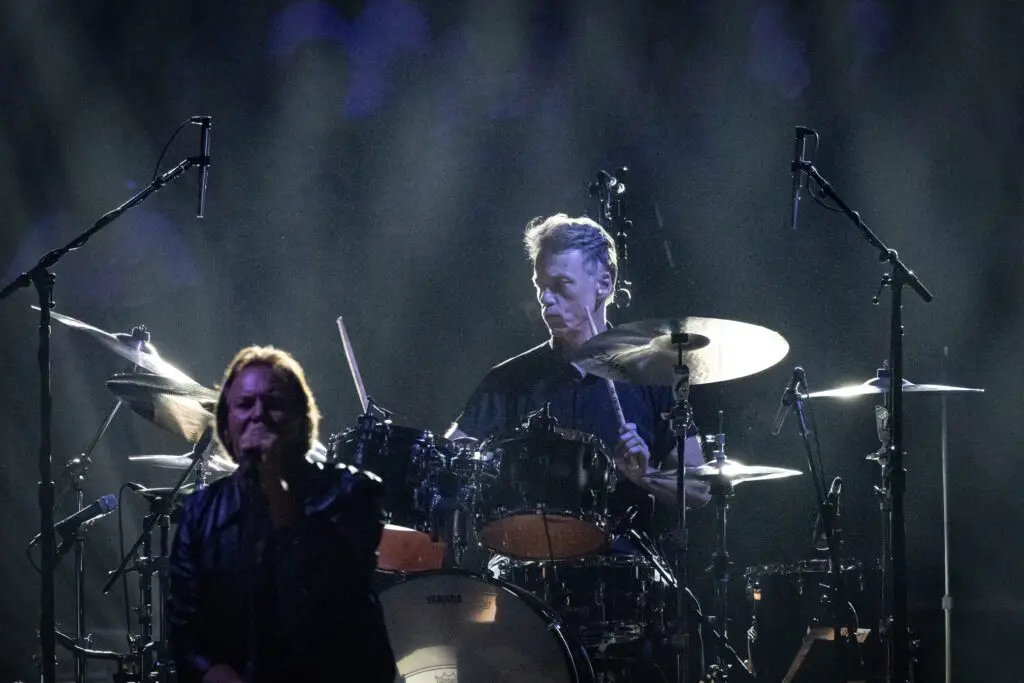 Mike and Stone effortlessly share lead guitar duties. On 'Do the Evolution' Stone ripped a pair of solos that had the crowd shaking their arms and fingers up in the air. And later on 'Even Flow' Mike was bending the strings on his Strat so much it was a surprise that they didn't break. That led into a jam session worthy of the band's name. Speaking of which, between songs Eddie said "you know a band doesn't always get along. But one thing that we all agree on is our love of Neil Young", and then they broke into a cover of 'Throw Your Hatred Down' with another solo by Stone.
For the song 'Seven O'Clock', which is aimed at building action on saving the planet, the band decided that two guitars isn't enough. So Eddie and Josh brought out theirs as well; four guitars is always better when you want to make a point, sometimes you just want an orchestra of electric guitars.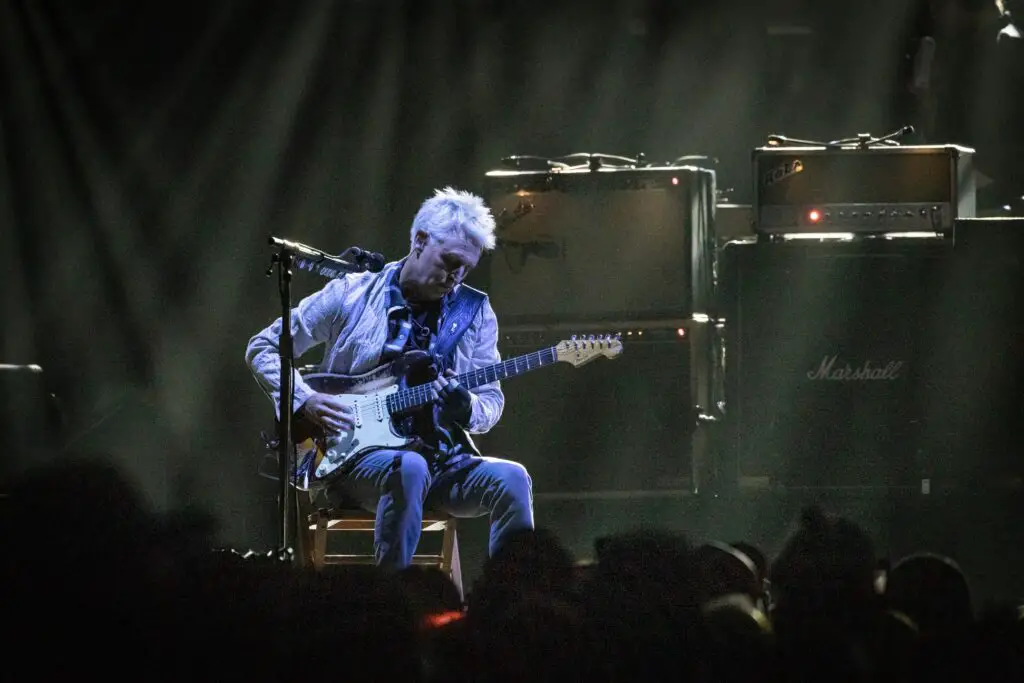 When the band came back to play their encore, Eddie spoke emotionally to everyone paying tribute to Taylor Hawkins (the first tribute concert was earlier that day from Wembley Stadium). He said that he felt similar to how many Canadians must have felt when we lost Gord Downie. "Seeing Taylor's son Oliver play today, I broke down." The band then played 'Better Man' in memory of Taylor; Eddie finished the song with some windmills à la Pete Townshend.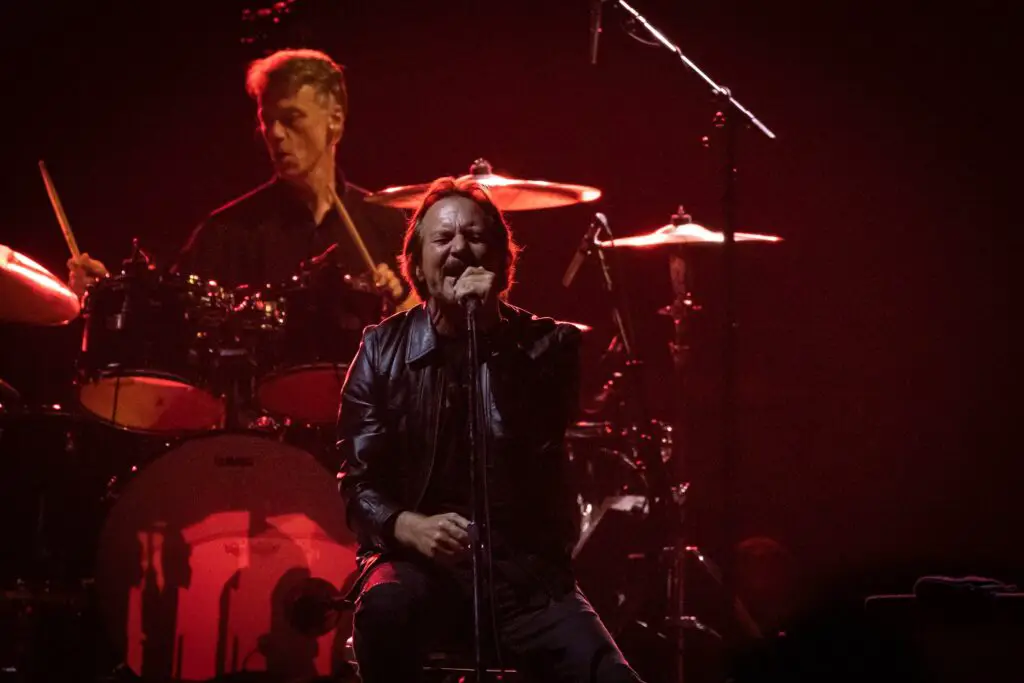 Another nod to all their fans happened in the encore. Some of the concert seating was behind the stage. It wasn't blocked because there was no screen, but the crowd there saw mostly the backs of Pearl Jam throughout the show. So as a nod to them, the band turned around and performed 'Elderly Woman Behind the Counter in a Small Town' almost exclusively for them.
Throughout the show the band played a mix of singles from their new album, and all their biggest hits throughout the years. Again, Eddie was repeating how they love their fans, continuing to play out their encore even as the house lights came up at bylaw noise curfew. Several times he toasted the audience with his ever-present bottle of red wine.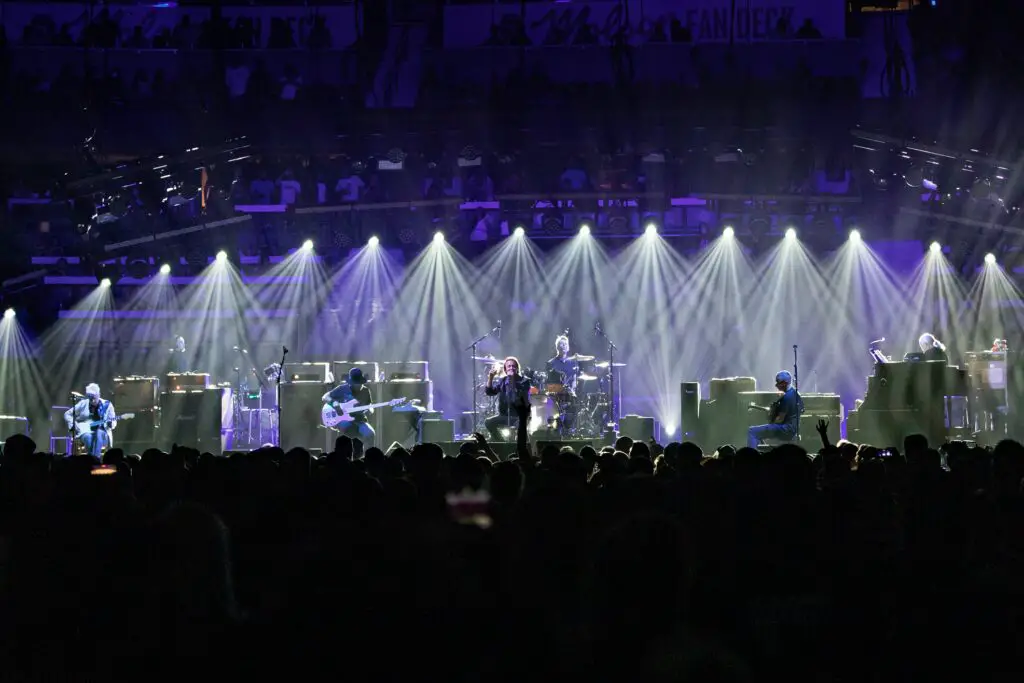 It seems like Pearl Jam have struck the fountain of youth. They may be sporting various amounts of grey in their hair, but their energy is limitless and musical skills are sensational.
Eddie Vedder – lead vocals, rhythm guitar
Mike McCready – lead guitar, backing vocals
Stone Gossard – rhythm and lead guitar, backing vocals
Jeff Ament – bass, backing vocals
Matt Cameron – drums, percussion, backing vocals

Touring members:
Boom Gaspar – keyboards, organ
Josh Klinghoffer – guitar, drums, percussion, backing vocals