Pearl Jam's Ten Turns 25. Here Are Some Facts About a Record That Was Originally Ignored.
On August 27, 1991, Colombia Records release an album by an unknown Seattle band that didn't rock anyone's world. At least at first.
Today, though, everyone calls it a rock'n'roll classic with worldwide sales somewhere around 20 million, including around three-quarters of a million in Canada.
Part of the reason Pearl Jam's Ten got off to a slow start was because radio programmers didn't know what to make of it. Was it a mainstream rock record? If so, it didn't really fit in with the hair metal of the day. Was it an alternative record? Maybe, but it was a little too anthemic, the guitars a little too big, the production a little too slick.
Where I sat doing middays at CFNY (soon to be called The Edge), we ignored it. We couldn't care less. We blew it off just as we had anything issued by Alice in Chains. To our ears, it was more rock for lunkheads and loogans. Besides, how authentic could a band be if they had allowed one of their songs to appear on a Coca-Cola promo cassette before the album came out?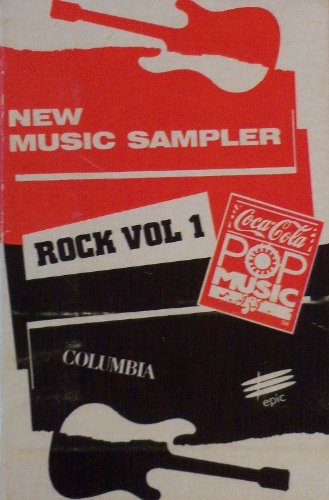 New Music Sampler, Rock Vol. 1 – Various
ISBN: No UPC Bar Code
1991 Columbia (CAT 4031)
* * * * * * * * * * * * * * * * * * * * * * *
SIDE A:
1. Chris Whitley – Kick The Stones
2. Willie Nile – Heaven Help The Lonely
3. The Radiators – Total Evaporation
4. The Front – Sunshine Girl
5. Tommy Conwell And The Young Rumblers – I'm Seventeen
SIDE 1:
1. Iron Maiden – No Prayer For The Dying
2. Motörhead – Angel City
3. Pearl Jam – Alive
4. Dangerous Toys – Scared
5. Europe – Let The Good Times Rock
It took about a year of nonstop touring before the world at large started paying attention. It also helped that a month after Ten was released, another band from the Pacific Northwest issued an album to which people did pay attention. And a few weeks after Nevermind arrived, Soundgarden issued Badmotorfinger. We now look at these three albums as the Holy Trinity of grunge albums.
Fact: Ten was kept from the #1 spot on the US album charts by Billy Ray Cyrus' Some Gave All.
Entertainment Weekly has this list of ten facts about Ten.