Why People Listen to FM Radio
Contrary to what tech types and early adopters will tell you, radio is not dead. Yes, it needs to evolve if it expects to survive in the digital future, but it's still a very popular and profitable medium. Despite all the competition from other entertainment sources, radio is holding its own.
Edison Research has published the results of a survey of FM radio listeners. Here's why they turn on the radio in the first place.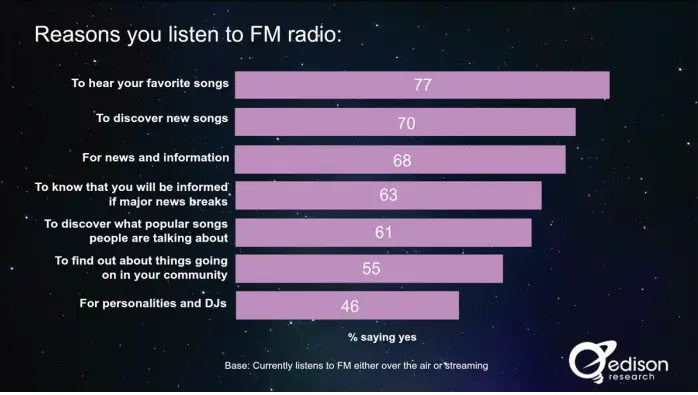 What sorts of things are listeners interested in hearing about?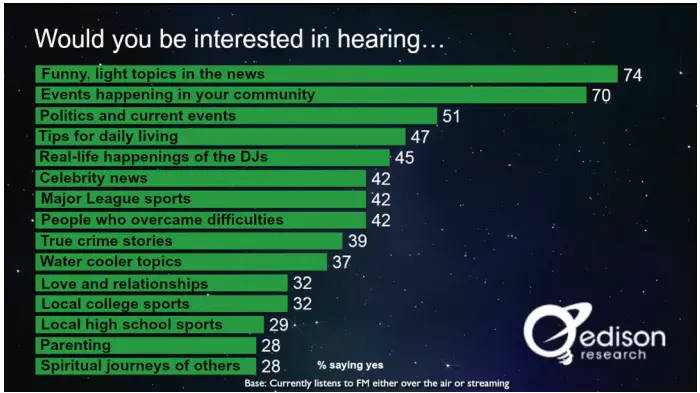 Read more in this week's Broadcast Dialogue.