Photographs from the Offspring-311 Never-Ending Summer Tour
Into the pit went photographer Andrei Chlytchkov once again with orders not to come out until he had some great shots of the Never-Ending Summer Tour at the Budweiser Stage in Toronto on August 28. L. Benny Sanders provided the review.
7 pm: Gym Class Heroes
The mosh pit was already jammed when GCH took the stage. The band opened with the "Stereo Hearts" and then moved into "Peace Sign" and Ass Back Home." Singer Travie McCoy said that it was "awesome to be on tour with "The Offspring" and that "there would be no Gym Class Heroes" without "311", a nod to their touring mates.  "Cupid's Chokehold" gave the audience a chance to sing along (with the line originally from the Supertramp hit "Breakfast in America" "take a look at my girlfriend…").  A brand new tune "The Best Part of Revenge" followed.  "The Fighter" and closing number "Kid Nothing and the Never-Ending Naked Dream" (with the machine-gun lyrics of McCoy and its screaming finish) held the crowd, but it was "Billionaire" from McCoy's debut solo album that had the masses singing their hearts out, dreaming of money in the bank.  The early crowd at the Bud Stage were well rewarded for their efforts to get there in time to see the openers.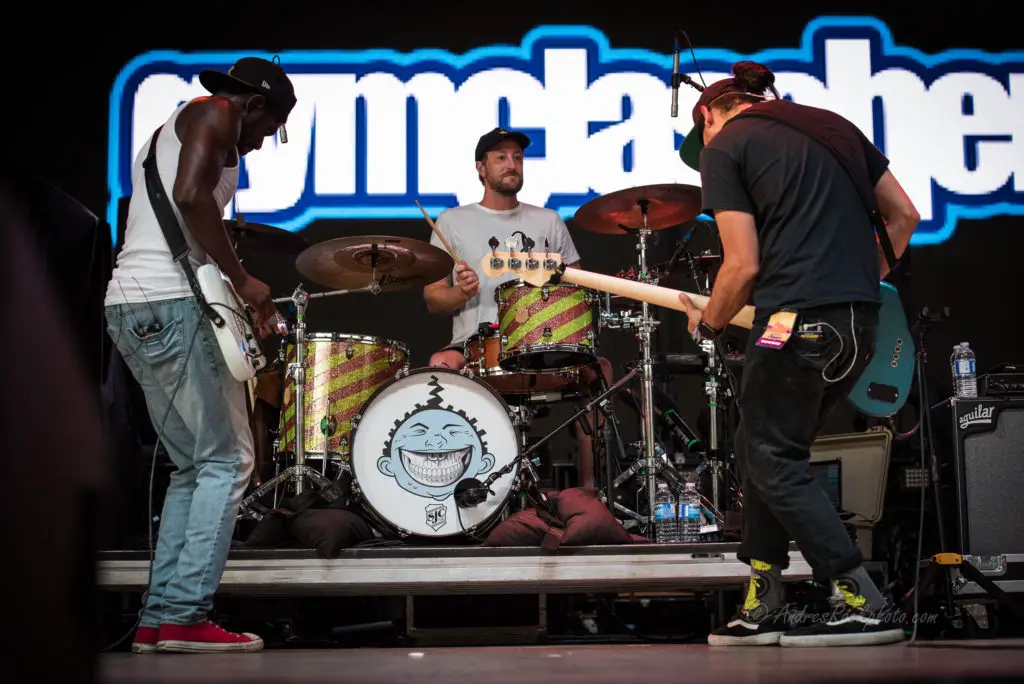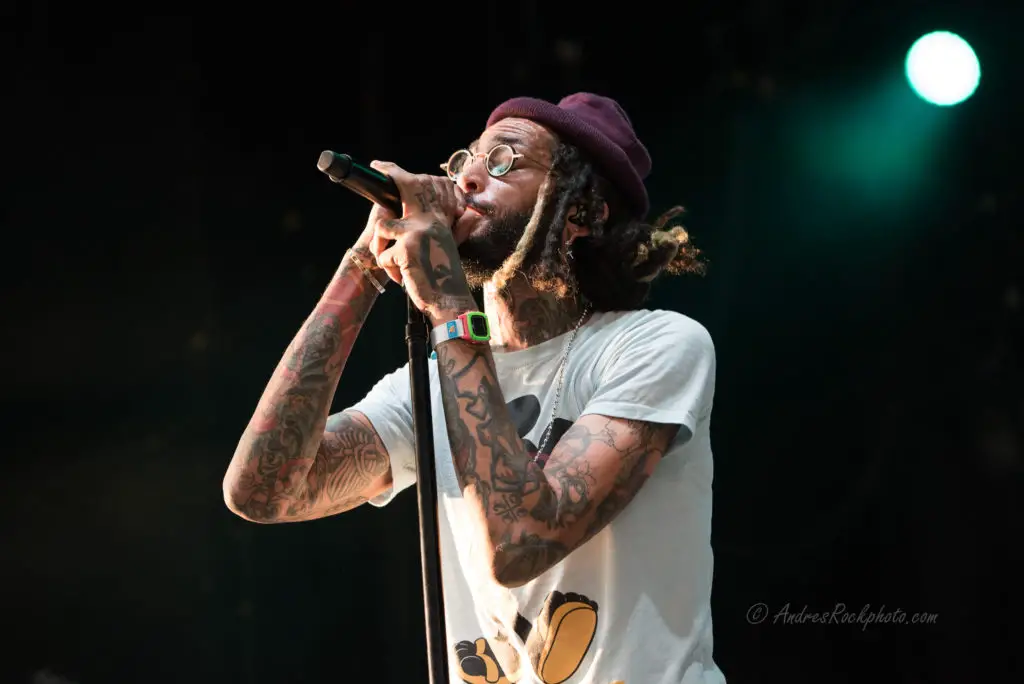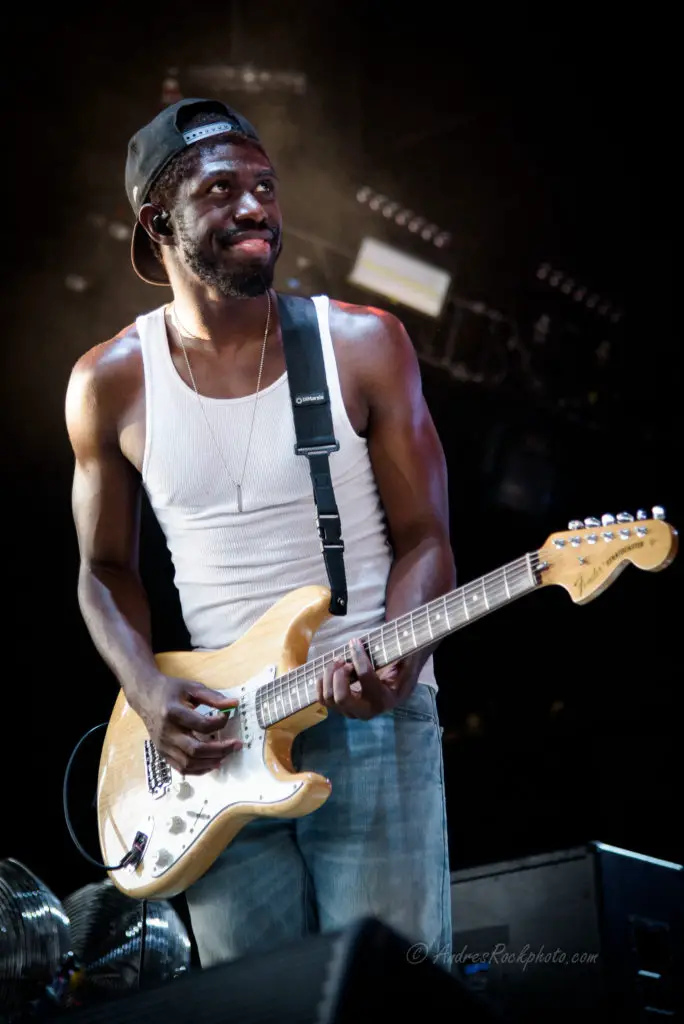 8 pm: The Offspring
Gypsy music played from the darkness as The Offspring took the stage to a now-jammed amphitheatre.  Offspring T's were everywhere as the group roared through "Americana," "All I Want," "Come Out and Play,"–all the hits, basically.  Dexter Hollands was supported by three backup vocalists, plowing into a new song ("It Won't Get Better") before heading into "Want You Bad," "Lightning Rod," "Staring at the Sun," "Gotta Get Away" and probably the biggest singalong of the night, "Bad Habit." And just for good measure, the band broke into AC/DC's "Whole Lotta Rosie," which worked much better than you might think. The set ended with "Gone Away," "The Kids Aren't Alright" and "Self-Esteem."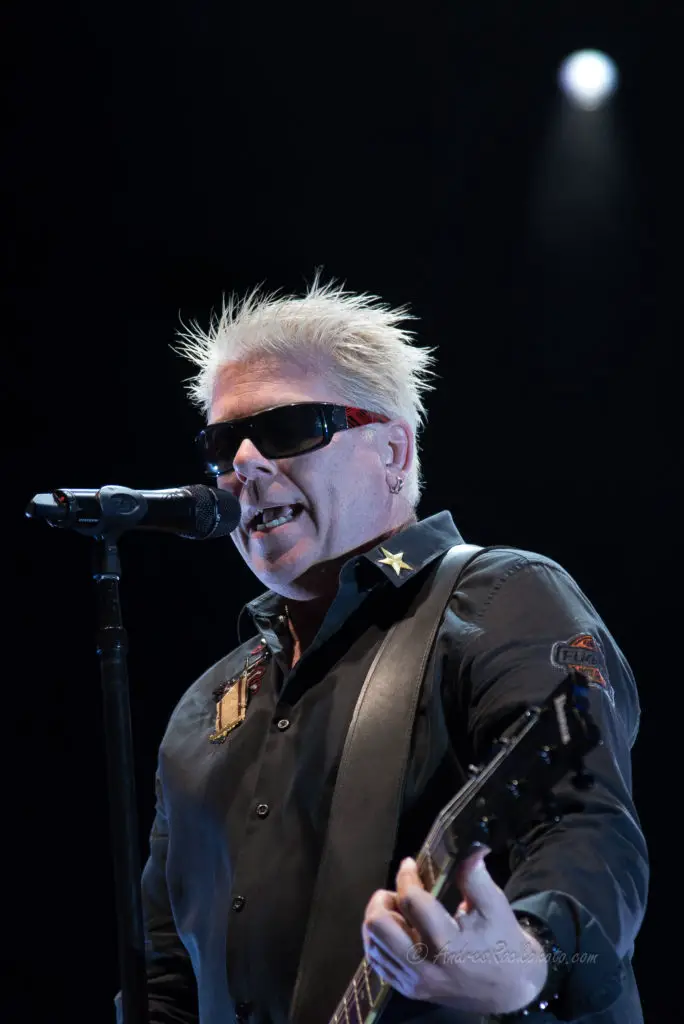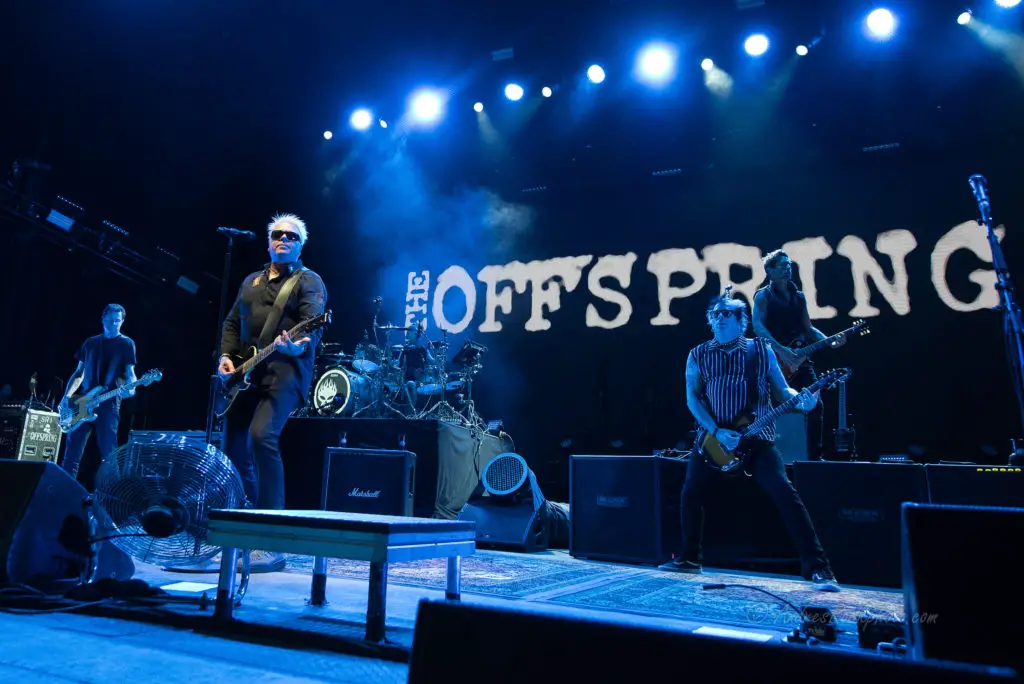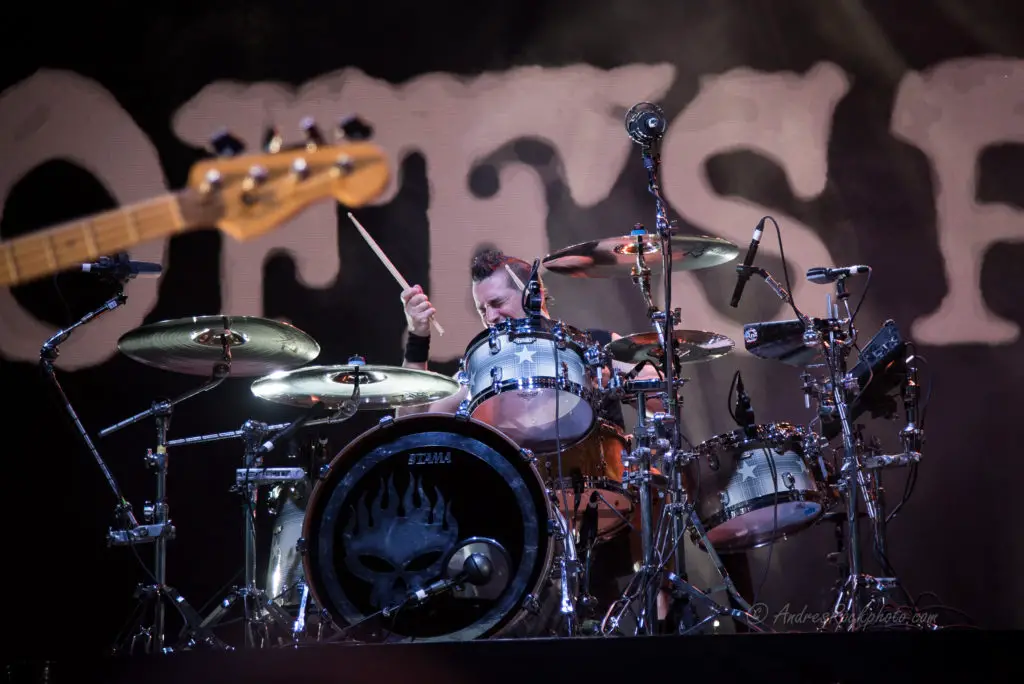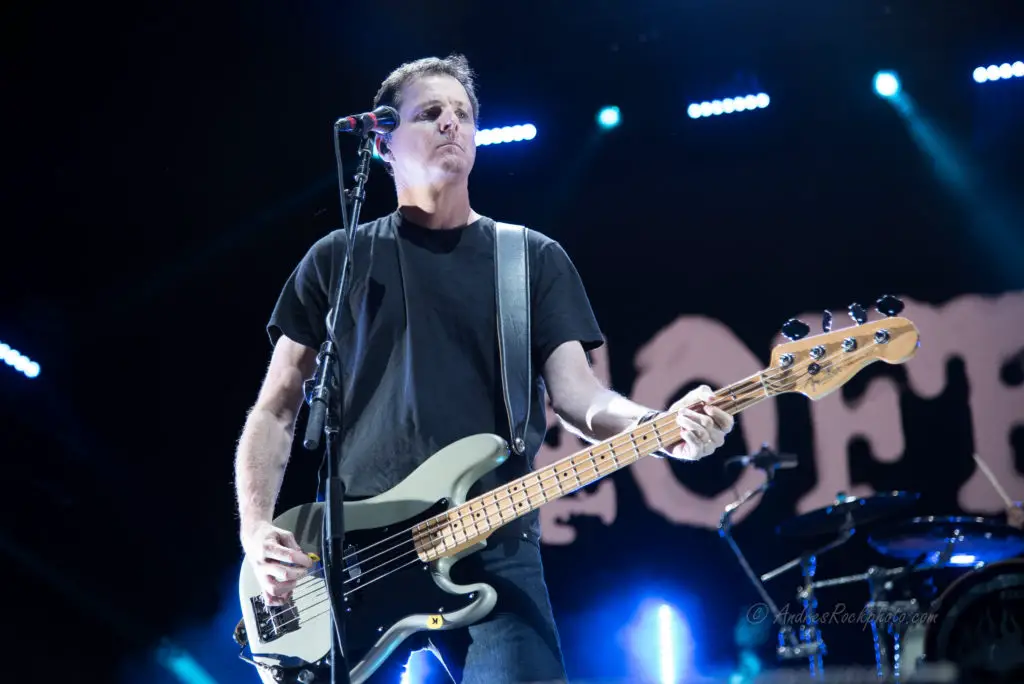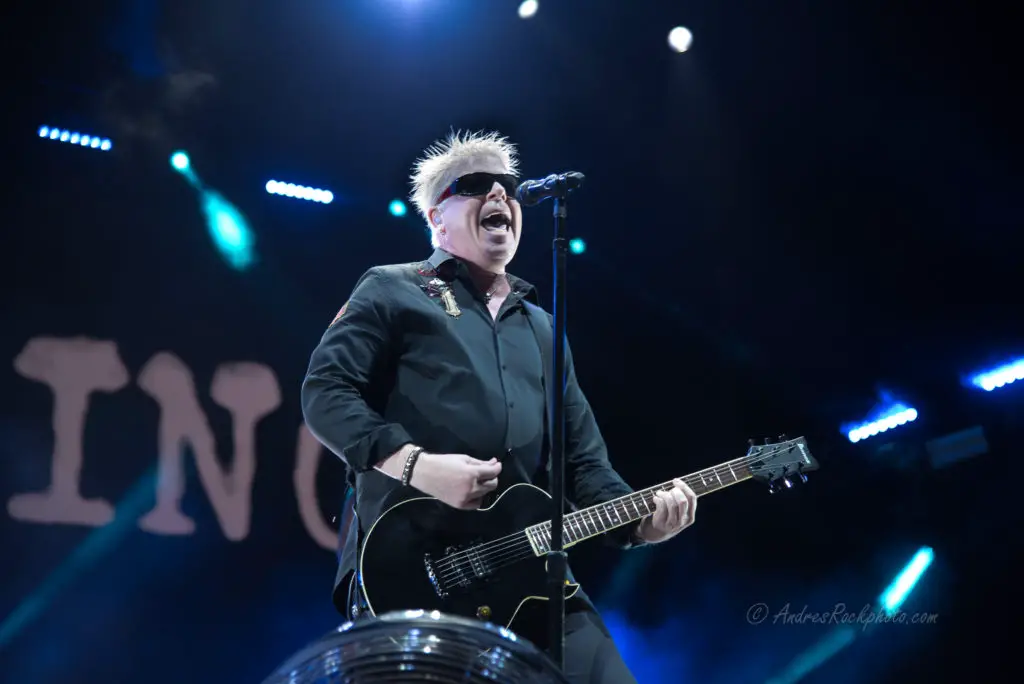 9 pm: 311
311 opened to a smaller but definitely enthusiastic audience with lead vocalist Nick Hexum yelling "Let's have some fun!" Opening with "Come Original" (lead single from their album Soundsystem), the band led into the very funky "All Mixed Up" from their third album, the self-titled 311. Their 17-song set included hits from their 25-year career: "Do You Right" from the first album, "Applied Science" (off the band's second release, Grassroots) and "Beautiful Disaster" (from the Transistor) during which Hexum and guitarist Tim Mahoney performed harmonic in-sync double lead solos. Other highlights included "Amber", "Flowing" as well as one selection from the 2017 release Mosaic, "Too Much to Think".  The band closed with "Down" (a song that The Offspring revere so much that they are covering it on their upcoming album to be released this fall.