Photos and a review of an acoustic Matt Good show near Ottawa
[Still more music coverage from the Nation's Capital region via Ross MacDonald. -AC]
On Sunday night Canadian alt-rocker Matthew Good played the first of two sold-out shows at Neat Coffee Shop https://neatmusicandcoffee.ca/ just west of Ottawa. Full disclosure: a sold-out show at Neat may only be about 100 people, but in a century-old one-room schoolhouse, everyone was treated to a VIP experience as the furthest seats were less than 10 metres from the stage.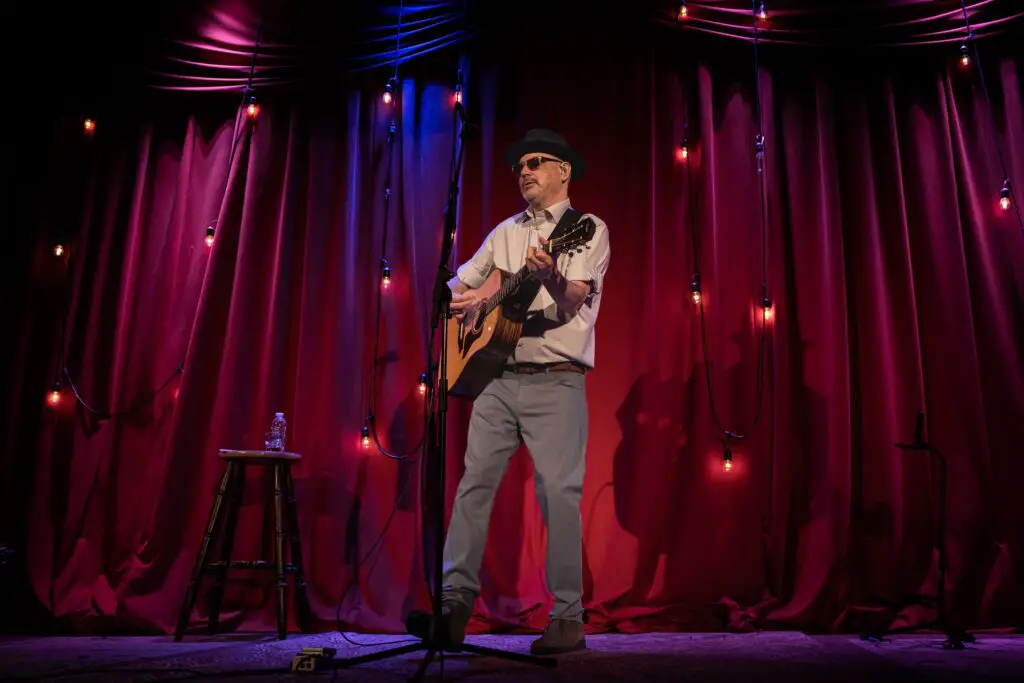 This was an acoustic show, just Matt and his acoustic guitar(s) singing directly to everyone around the room. Right from the first notes of 'Parts' (a single from his ninth studio album 'Moving Walls' which came out in 2020), Matthew's voice is still extraordinary! He has a strong, articulate, and wonderfully rich tone; with a hint of reverb added so his voice rang out with the guitar strings.
This acoustic performance was very pronounced in the small venue which led to very powerful contrasts between quiet and loud parts to the songs and also between changes in tempo.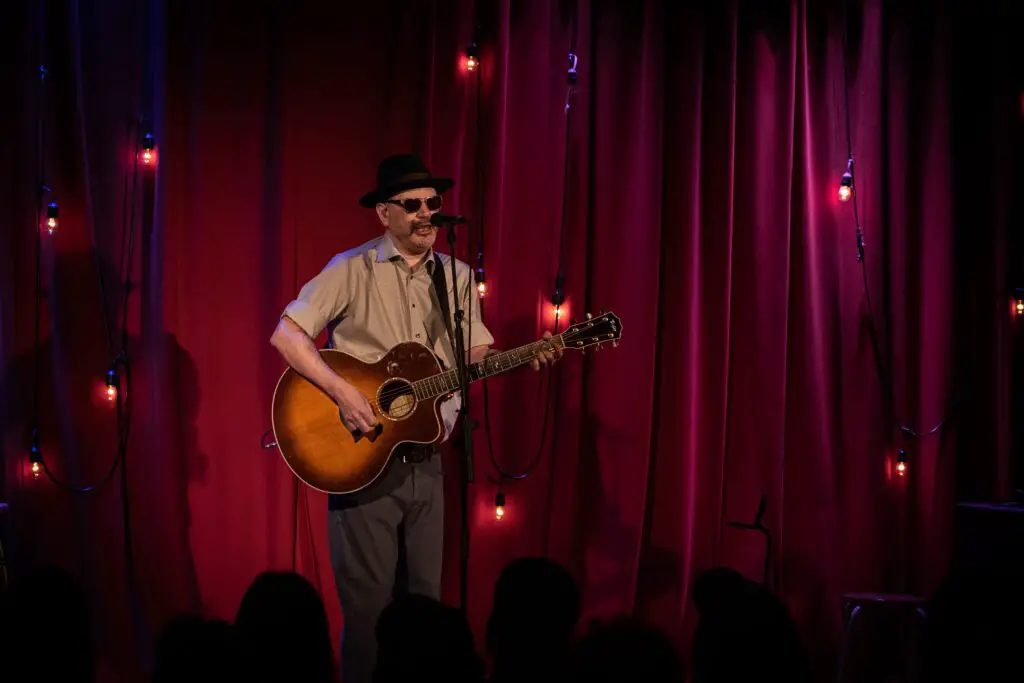 Between songs Matthew interacted with his fans, especially in the up-close intimate venue. With his straight talk, and a few f-bombs thrown in, he fit right in with the rural Ontario crowd. Matt's family originally comes from an area south-west of London and he is known to be a soccer fan. Someone in the audience asked him if he had the money, which team he would purchase? Without hesitation Matt replied "Arsenal". He admitted he would be "an awesome owner, sitting beside the pitch in a lawn chair smoking a cigar and chatting with the players".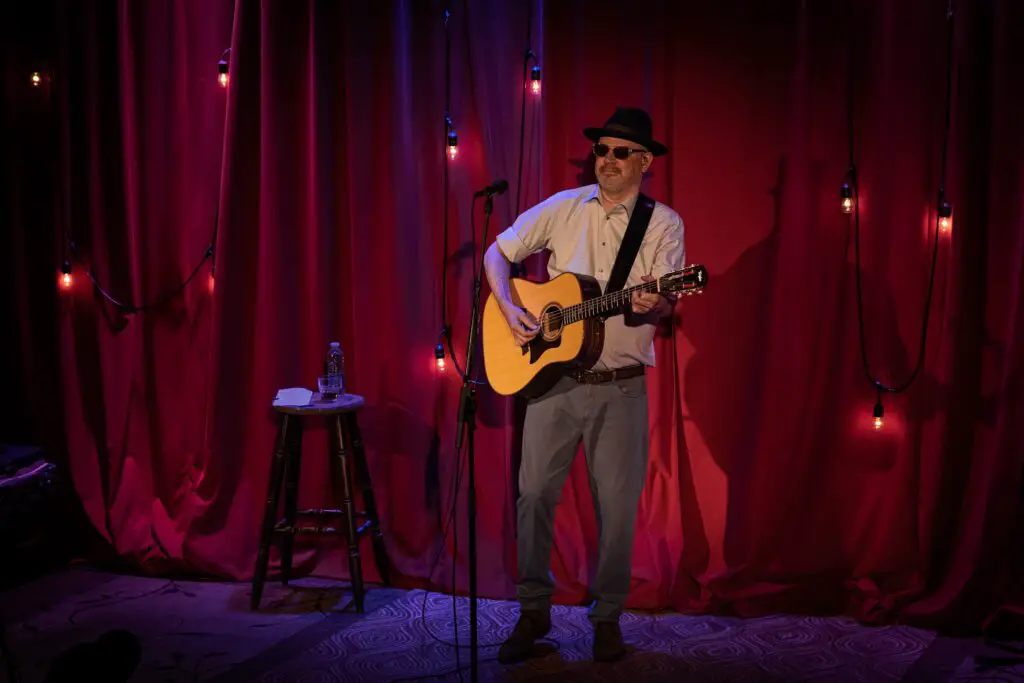 But the evening was all about the music. Matt changed up the song 'Hello Time Bomb' giving it a folk feel, along with some exceptional finger picking. When it came time to play his number one single 'Load Me Up' he asked for some participation from the audience. After the first chorus he was genuine in his praise: "Beautiful, you are the first ones to get it right the first time." The four-time Juno award winner, Matt Good has a very deep catalogue of music, and he obliged his fans by playing hit after hit spanning 28 years of artistry.
Like many other artists who play at Neat, Matt added: "You gotta love this venue, the intimacy". He added that he found it hard to connect with his fans in large venues, such as stadiums. But this actually led to a particular problem… Just before playing his final song of the set, Matt stated: "The thing with this venue, there is nowhere to go for the encore. So I'm going to stand over there (pointing beside the guitar tech), stand for a minute while you clap, then I'll come back on the stage."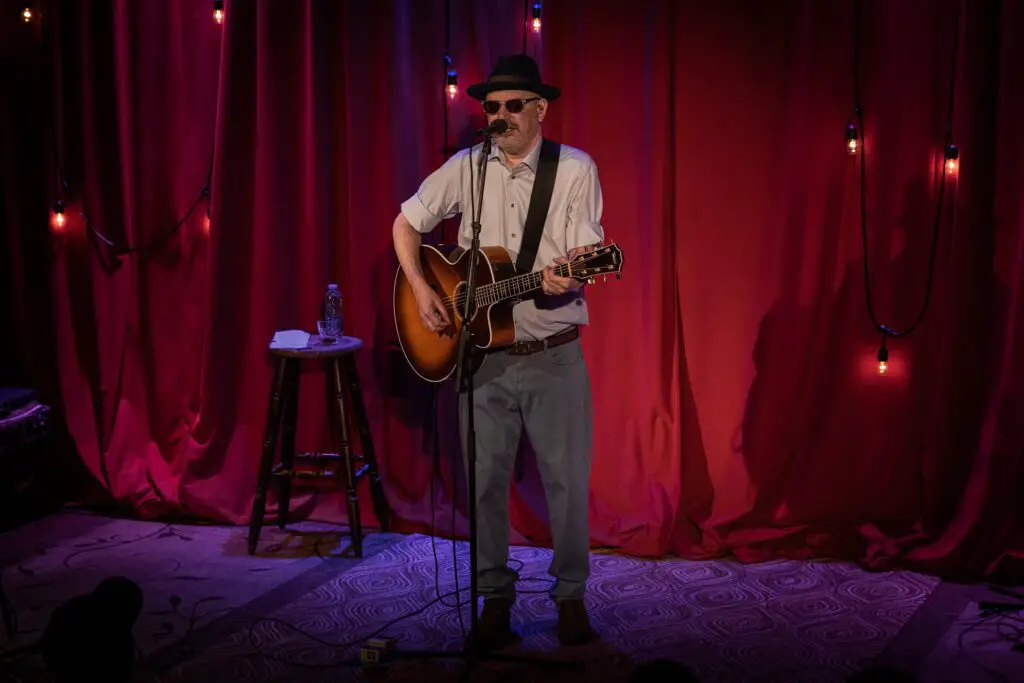 Matthew Good finished his main set with the hit 'Apparitions', performing the last chorus a cappella that was magnificent, you could hear a pin drop in the hall. Immediately after the last note everyone jumped to their feet giving Matt a standing ovation, while he had a drink in the corner.
The encore started with a slowed-down rendition of 'Alert Status Red' it was haunting in the cozy hall. And to close the evening, Matt asked that all the lights be turned out for the last song. In the dark Matt performed his single 'Los Alamos' from the 2015 'Chaotic Neutral' album. He then added "thanks for coming tonight" as he left the stage. It was a beautiful night of entertainment filled with humour, compassion, and beautiful music.