Photos and a review of Econoline Crush in a small Ottawa venue
[Ottawa correspondent Ross MacDonald was once again on the case. – AC]
Alt-rockers Econoline Crush brought their extensive Canadian tour to Ottawa's Brass Monkey on Sunday night. Even though it wasn't a Friday or Saturday evening, the venue was packed with excited fans.
Opening for Econoline Crush was local Ottawa rockers Laughing In Slow Motion. They played a full set of original material that was mostly fast and hard. Their new song 'Hurts To Know' was the highlight of their set. It was nice to hear the lead guitar ring out some notes and the band change up the tempo throughout the song.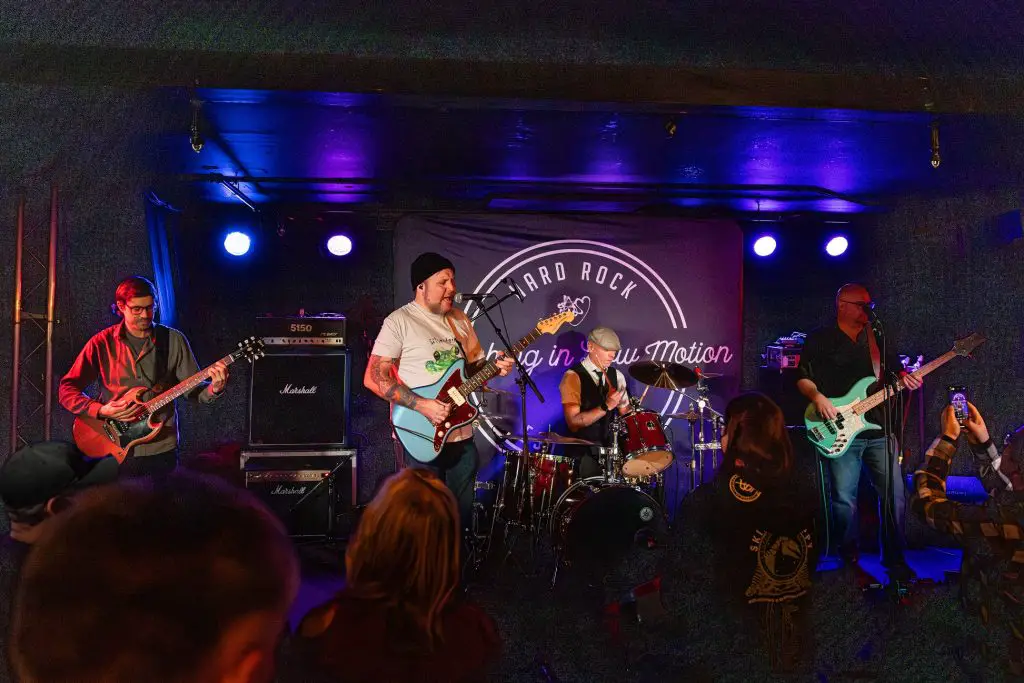 After a short break to change the stage setup, out came Econoline Crush immediately busting into four songs before anyone could catch their breath. Then Trevor took some time to chat with the crowd: "we like to bang off our first four songs to get you pumped up!" It certainly worked.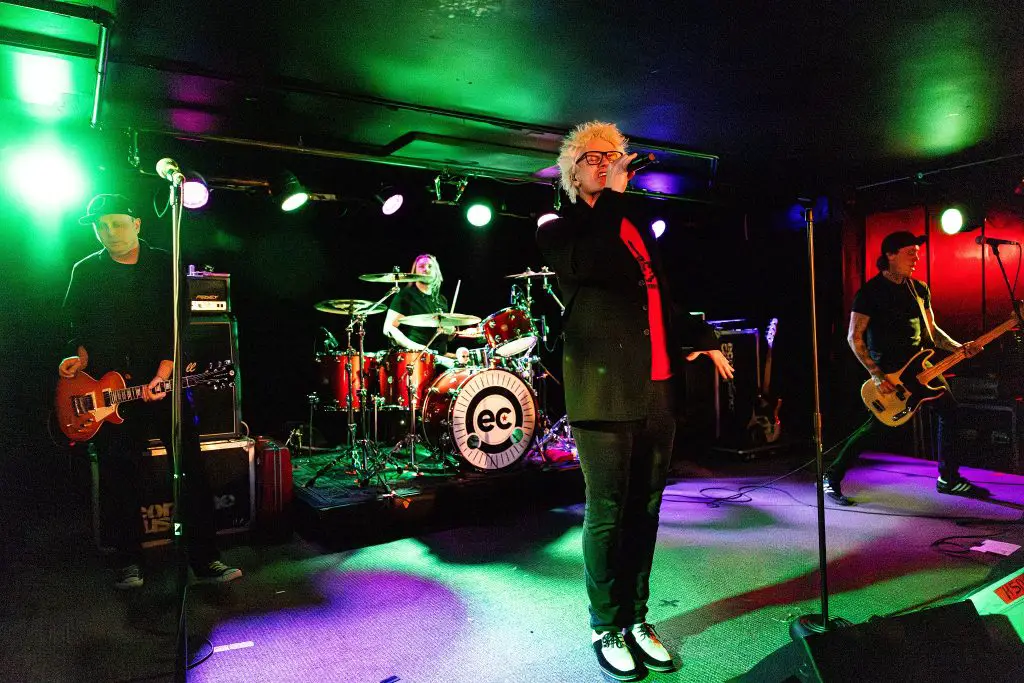 And without missing another beat, the band was back at it with 'Home' off their platinum-selling album 'The Devil You Know'. After that, they played a new single 'Invincible' that went over extremely well with all the fans.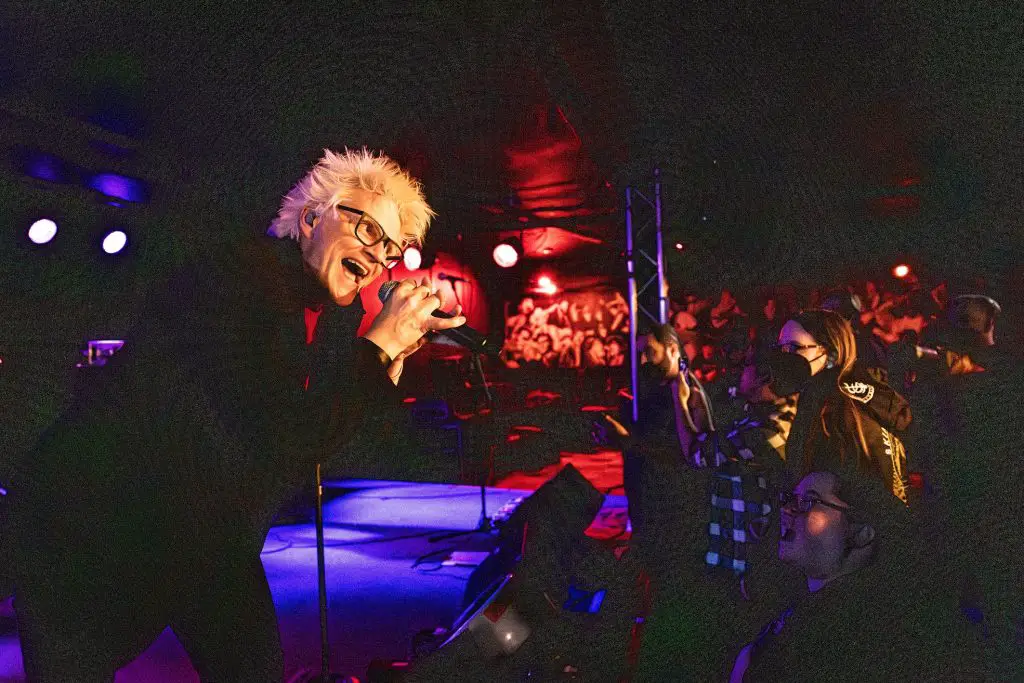 Econoline Crush have been on the North American alt-rock scene since the mid-90s; however, they still remain relevant. They continue to bring forward important social issues. At another pause, Tevor Hurst had a heartfelt moment with the fans: "Right here (pointing at the spot on the stage beside him) was where my friend stood for years. We miss Ziggy (guitarist David "Ziggy" Sigmund) a lot. This song goes out to him, but also Chester Bennington, and Chris Cornell." Trevor talked about reaching out to friends and family: "Hang in there people, we love you!" The band then performed their hit 'Sparkle And Shine'. It's one of those songs that sounds upbeat, but discusses a serious matter; in this case mental health and depression.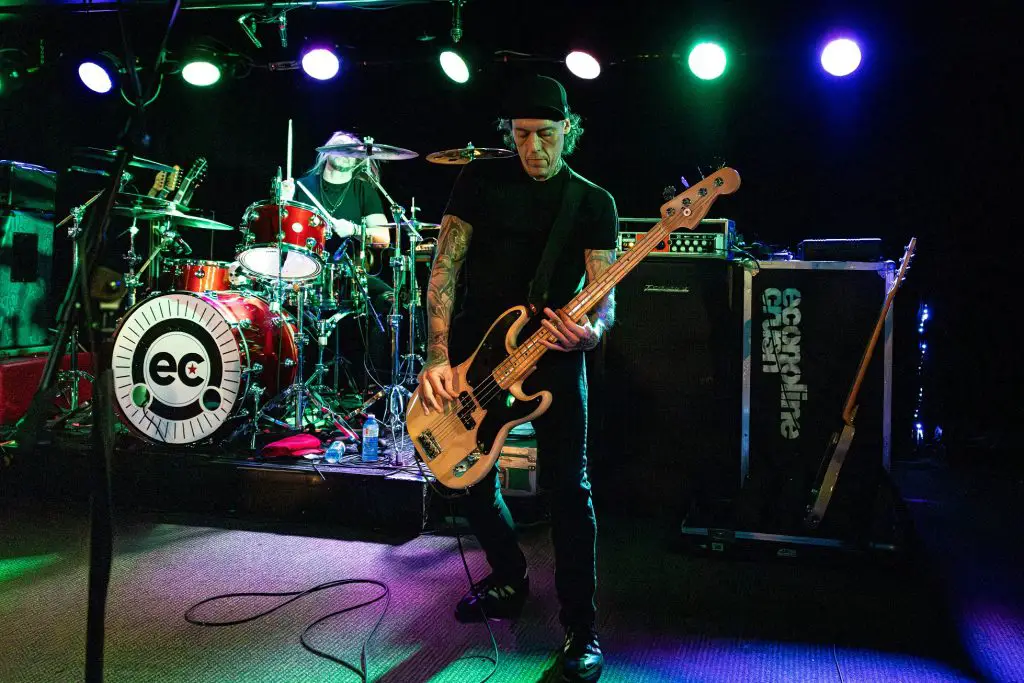 This was a perfect moment for local fan Super-Kyle to get up high for a bit of crowd surfing. Kyle's motto is "no such thing as can't", and the view from his wheelchair is much better when up on top of his fellow fans' shoulders.
A great thing about going to an Econoline Crush concert is the love they have for their fans. Trevor isn't just singing into the abyss. He took his time to sing to everyone in turn. It is impossible for Trevor to sit still.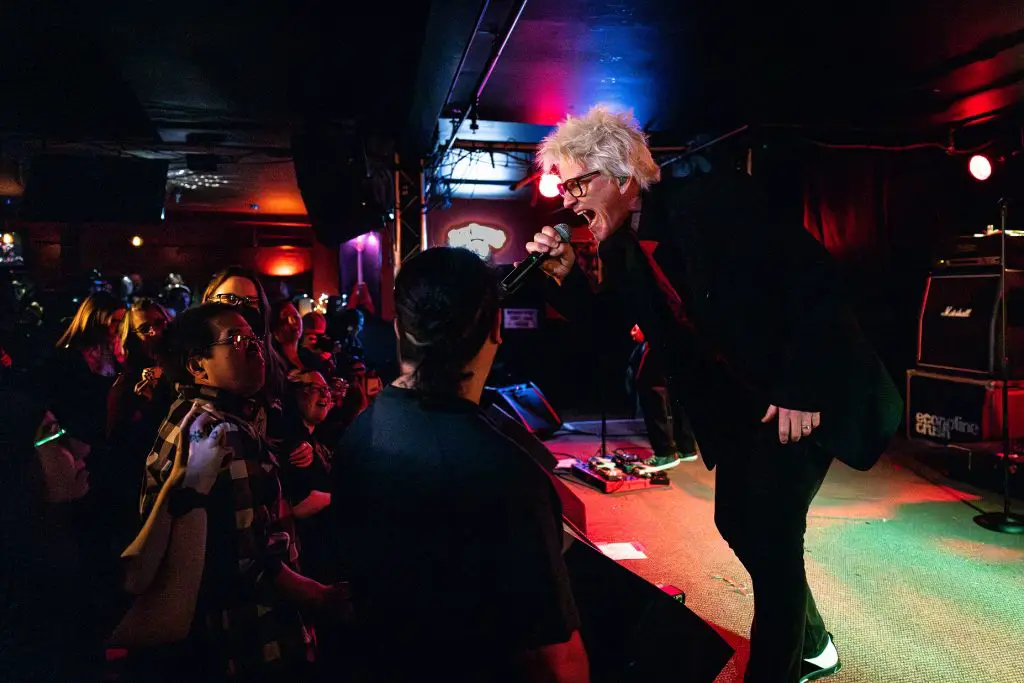 And not just Trevor, all four band members were animated, making as much use as possible of the limited stage space. Again, all of them taking time to make eye contact and engage with the crowd.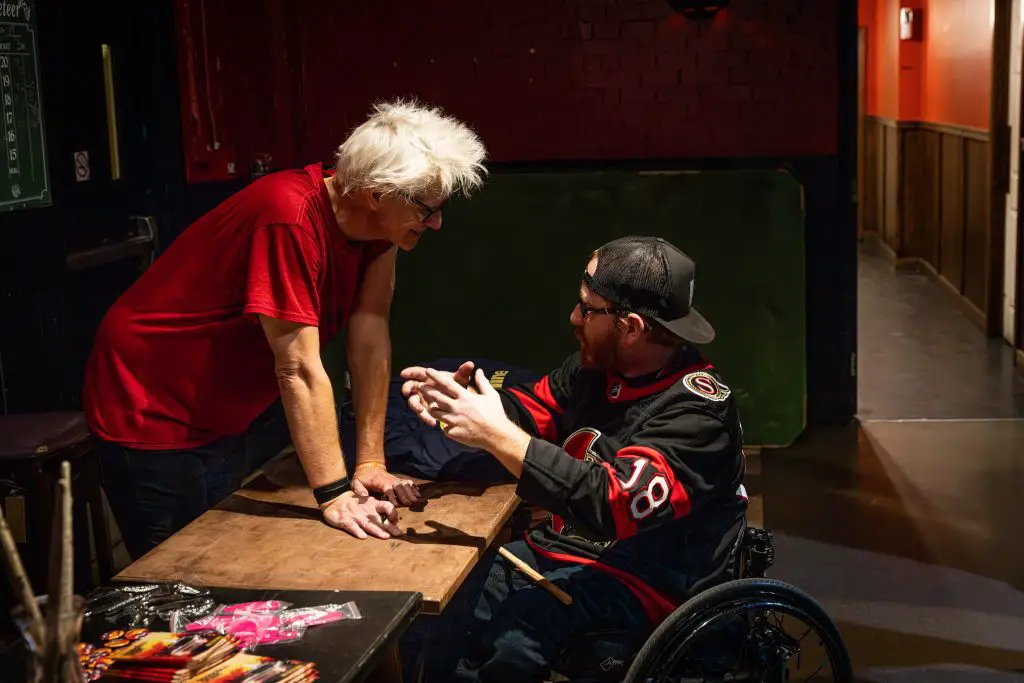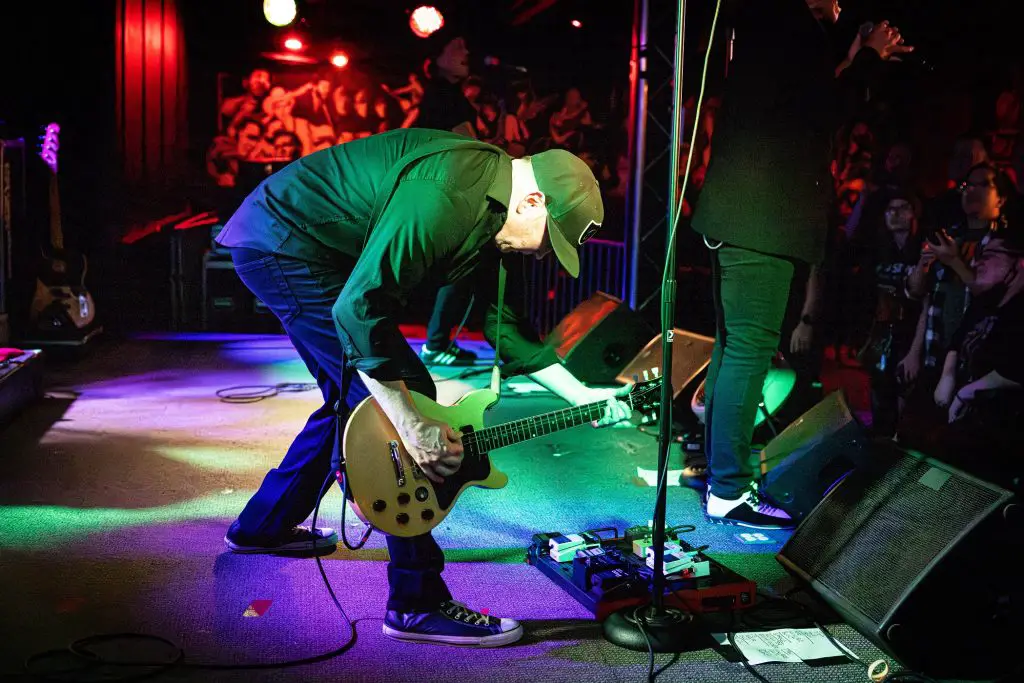 Drummer Dayvid Swart hits hard, and still has fast hands with the syncopated off-beats. He and bassist Troy Zak formed a perfect rhythm section, not just keeping the beat, but completing a full sound that gave the band a beautiful dynamic range complementing guitarist Graham Tuson (not going to make a "never missed a beat" dad-joke here).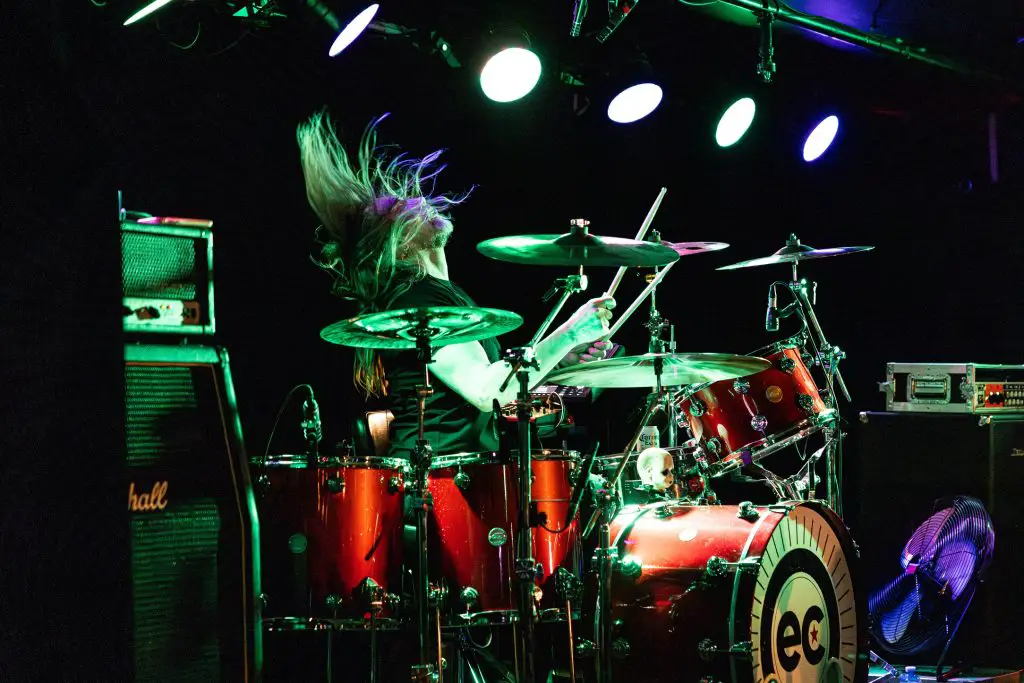 Econoline Crush have an extensive catalogue of five studio albums and a couple of EPs. Of course the classic hits like 'All That You Are' and 'Surefire (Never Enough)' received great applause and sing-alongs. But new hits like 'No Quitter' also received an excellent response from the crowd.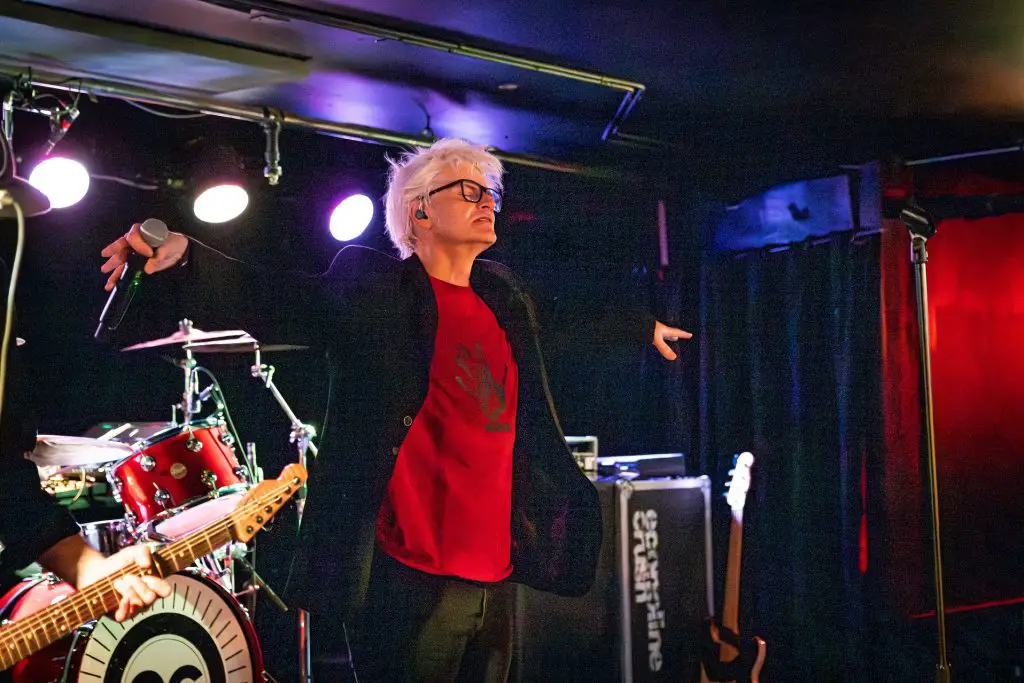 And what rock concert isn't complete without a mosh pit. About halfway through the night a small but energetic mosh pit started up. And in good Canadian fashion the unwritten rules were followed and there were no injuries.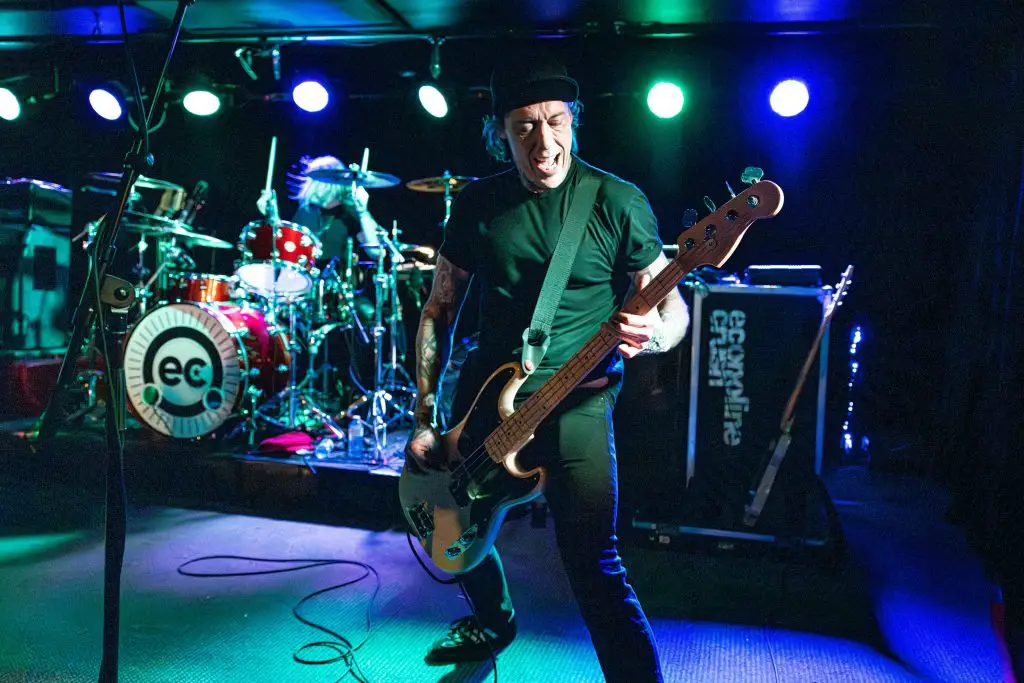 It was remarkable to see such energy from Econoline Crush who have been touring hard for the past few months. If anyone gets cold this winter, just go to an Econoline Crush concert, you will be hot in no time.
Trevor Hurst – vocals
Dayvid Swart – drums, percussion
Troy Zak – bass, backing vocals
Graham Tuson – guitar, backing vocals