Photos and a review of Portugal. The Man in Ottawa.
[More reporting from Ottawa correspondents Ross MacDonald and Karen Coughtrey. -AC]
Saturday night November 18 2023, saw Portugal. The Man with support act Good Kid https://goodkidofficial.com/ taking the stage at Ottawa's Bronson Centre. The audience was treated to two great shows that couldn't have been more different.
Good Kid took the stage to a loud cheer from the crowd and after opening with songs 'Slingshot' and 'Alchemist' they explained that although they are an indie band out of Toronto, lead singer, Nick Frosst, is from Ottawa. They had never had the chance to perform in Ottawa as a band before so this was a special homecoming, complete with family in the audience.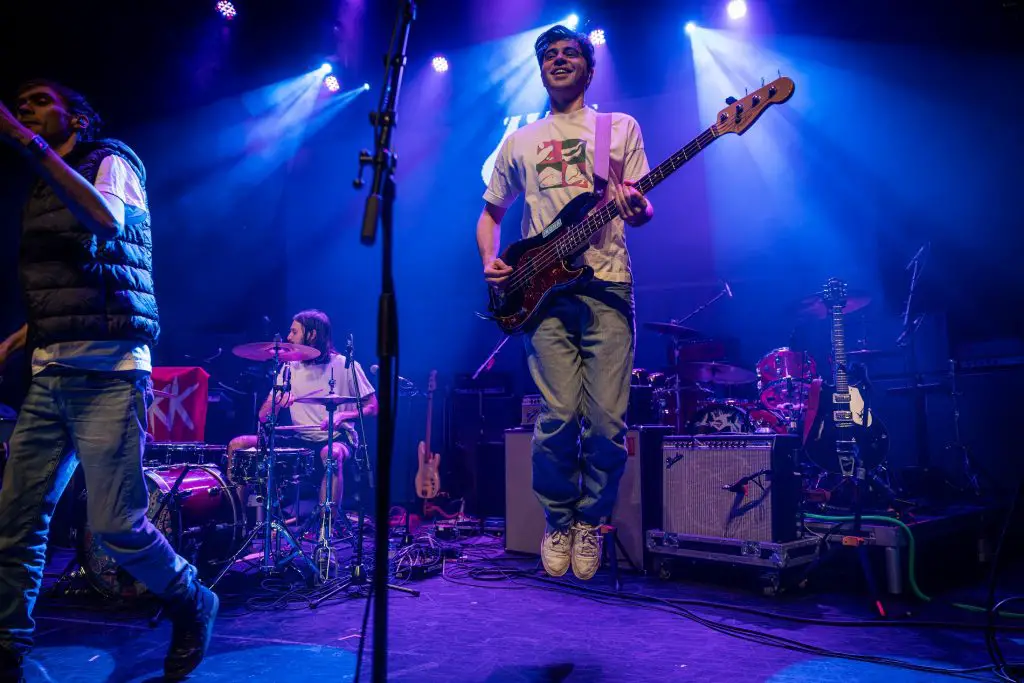 The band were all dressed very casually in jeans and graphic tees, Nick in a, probably vintage, very cool Dick Tracy t-shirt. It added to that sense of it being a casual performance for family and close friends, we were all family now.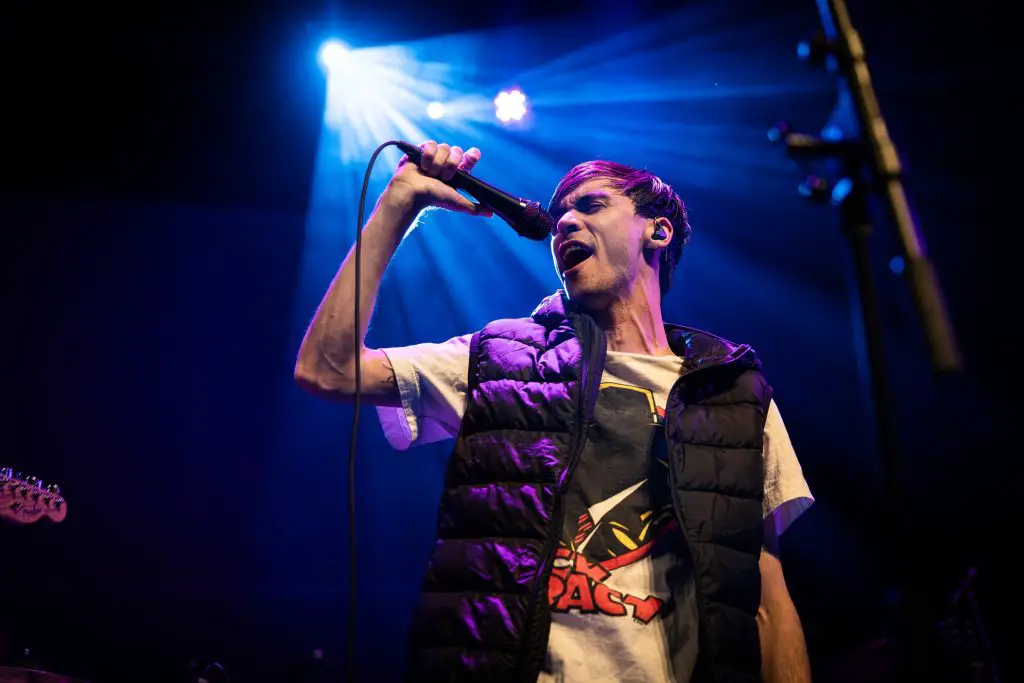 They comfortably danced around the stage, sometimes Nick would play air guitar as they wanted crowd participation. They encouraged the crowd to clap along and on several occasions taught the audience part of the song, hoping they would sing along to fill out and complete the desired sound of the song.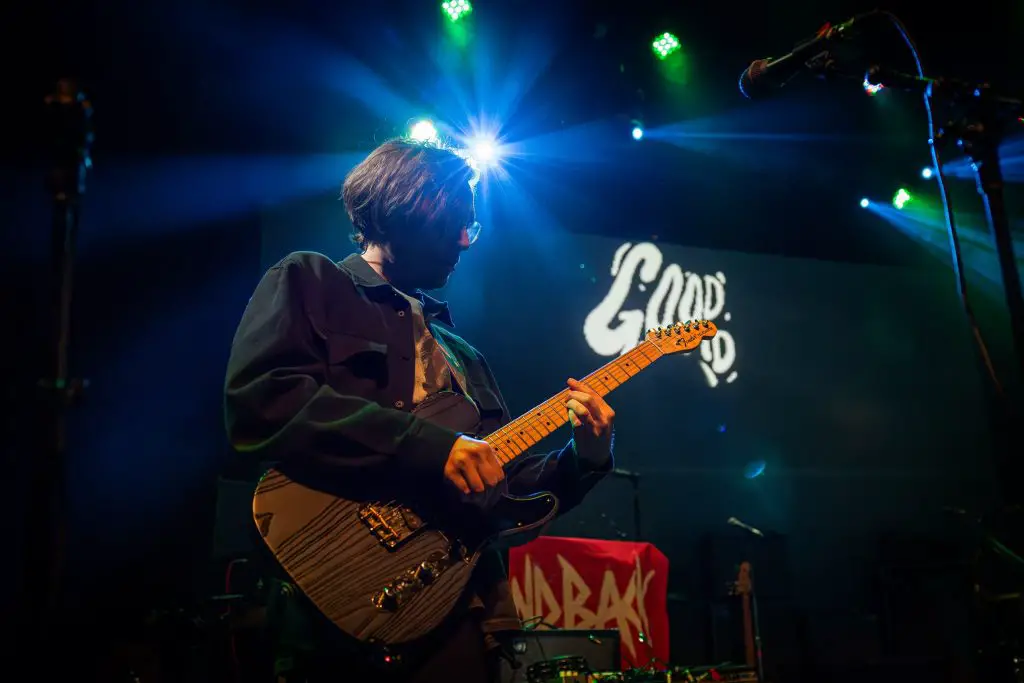 This intimacy to the performance was furthered by their willingness and desire to share the stories and inspiration behind their songs such as needing to enlist friends to write a love song for a girl in a rush that became 'Madeleine' or 'Mimi's Delivery Service' the anime opening theme song they wrote for the life of a friend they felt didn't believe in herself as much as she should.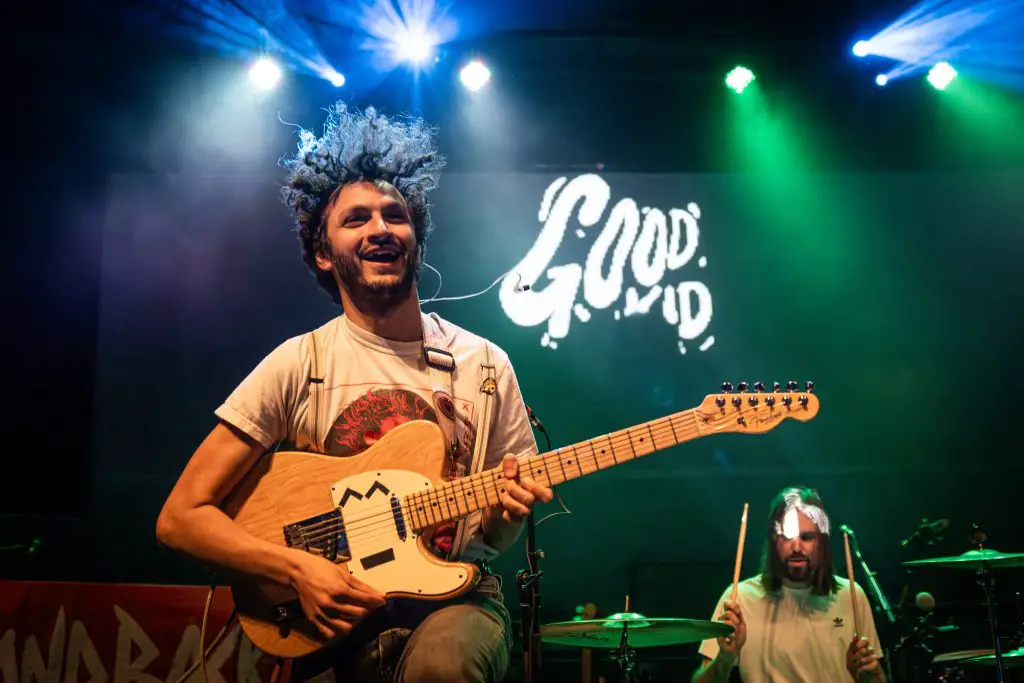 They played songs from across their discography from 'Nomu' to 'No Time To Explain' and of course they also treated the audience to the cover they released recently of Icelandic singer songwriter Laufey's 'From The Start'. Then they would end with the bop 'Tell Me You Know'.
After a short break between acts it was time for Portugal. The Man, or so one would think but instead the crowd would need to wait a little longer for the headliner. If one had clocked the giant "Land Back" flag that had been displayed prominently on the stage the whole night, or was aware of their history of activism and bringing awareness of different social causes through their work and shows, one wouldn't be surprised at all at the message that was to come when band member Zach "Coach" Carothers addressed the crowd. He explained that the band hails from a small town in Alaska (Wasilla) and that they have a great respect for the Indigenous peoples. They honour their voices by always inviting indigenous representatives from wherever they are performing to present to the crowd.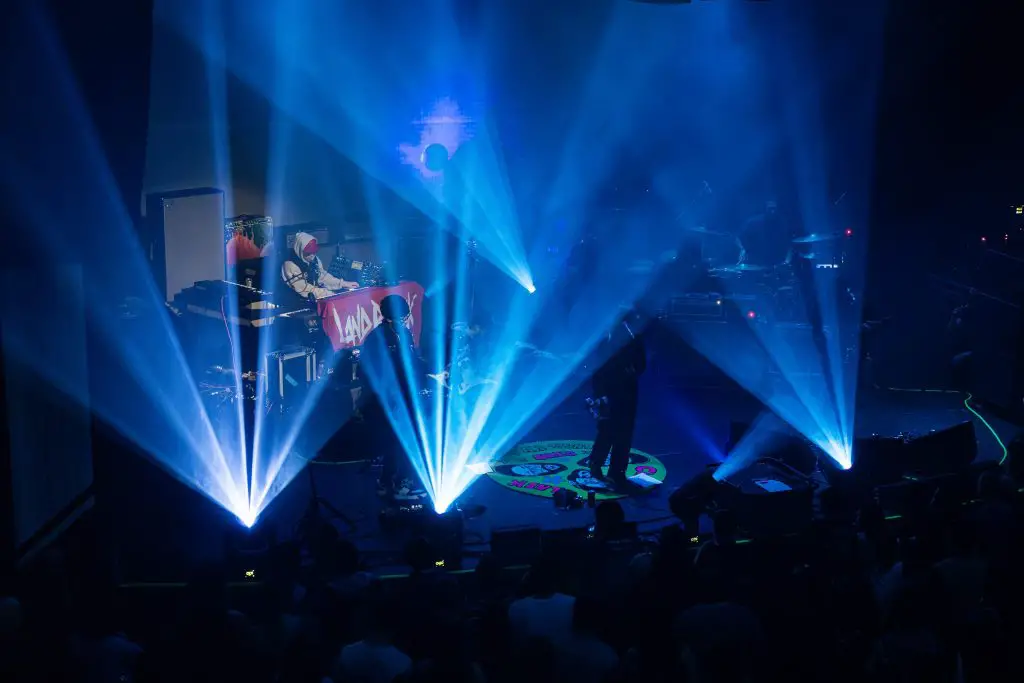 Zach then invited one of their own, accomplished speaker and award-winning organiser, Lakota Harden, who has earned the title community leader for many reasons among them her work with Alaska's Sitka Tribe, to take the stage. She spoke beautifully and was truly grateful for the opportunity and privilege to travel with the band because of their powerful music that makes you feel so good.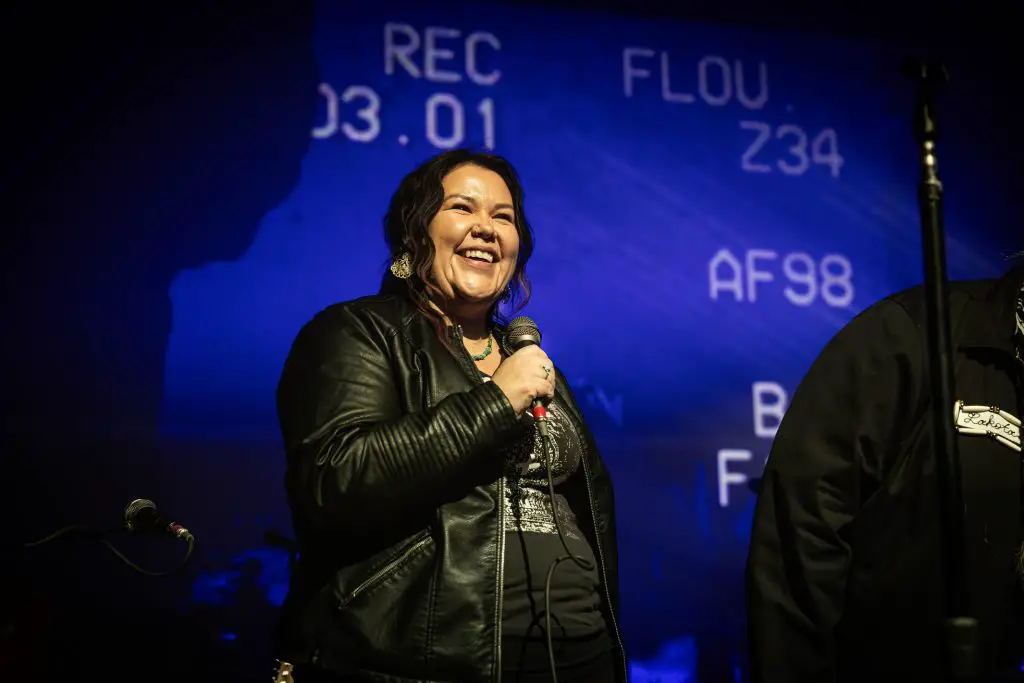 She had several important messages to share with the crowd who listening attentively as she spoke:
"Having lived a life of intergenerational teachings about being a good relative, that's the bottom line about the indigenous way. You're a good relative to each other but also to the earth, to the water, to the snow. The last few nights I was talking about the earth needing snow and it came tonight so I'm feeling pretty good. The fish need it, the bears need it, all our relatives need this balance and we are the ones that have imbalanced it, so we need to fix that and you all came back in this lifetime because you listened to your ancestors and said ok i'll go down there and help out. Whether you remember or not, that's what you did. When I was a little girl that's what they told us, cause I would say what's happening cause we could see global warming coming, what was happening to our relatives, and they said don't worry we're all going to come back and help you. That's you, you all came back and were born to come back and take care of this earth and I'm hoping if nothing else that's what you get from us."
She then welcomed to the stage a representative from the Algonquin Anishinaabe Nation who she introduced only as Kelly. Kelly would remind the crowd they were currently on the unceded and unsurrendered lands of the Algonquin people.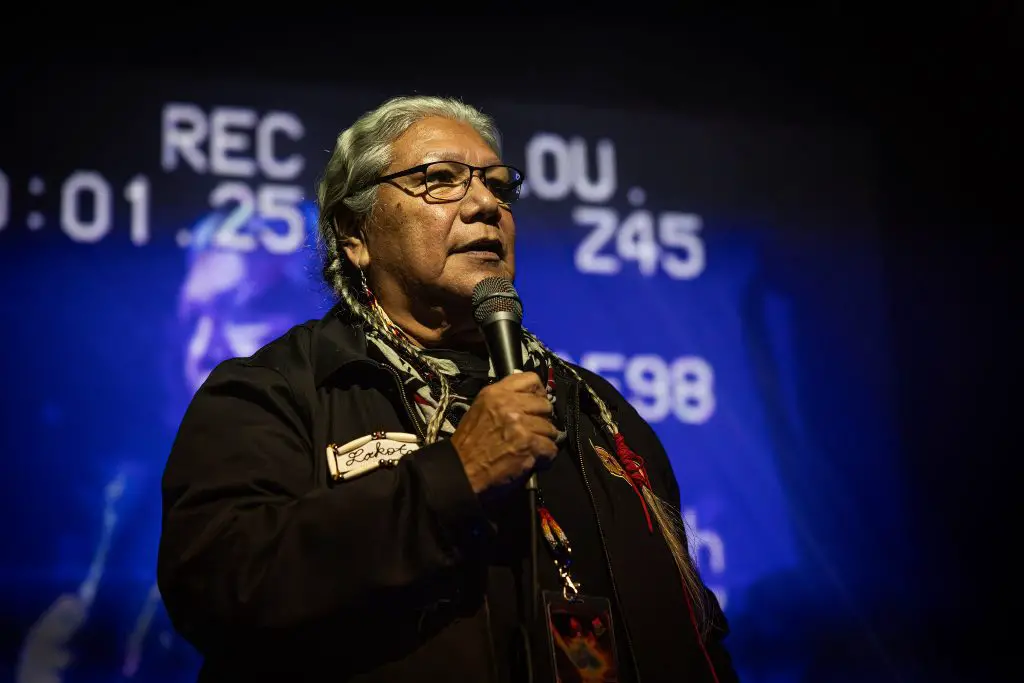 He also had an important message to share with the audience:
"When our voices are being heard by folks like all of you who care so much about the atrocities, and the things we've gone through and how we're trying to make the world better and take care of our planet. It's so great that our voices are being heard and heartwarming and change could happen as long as we have Portugal. The Man and folks like you to make that change happen. When our voices are being heard it makes us feel like when our women are going missing maybe people will start caring more, when our earth is crying maybe we'll take better care of it, it's all about balance and equality i hope all of you practise that everyday."
Lakota Harden then explained how Indigenous communities being matriarchal keep the peace because no mother wants her son or another woman's son to go to war and continued by saying how they heal through their songs, many of which are centuries old and the drum beat represents the heartbeat of mother earth. When she looks out at the audience she sees more than the people in the room she sees all their relatives too and it's important to remember everything they went through and gave up (such as being forced to shorten or change their names) when they came here to fit in to this society and we need to thank them too and should think about that while listening to the drum song performed by Algonquin Kevin Chief.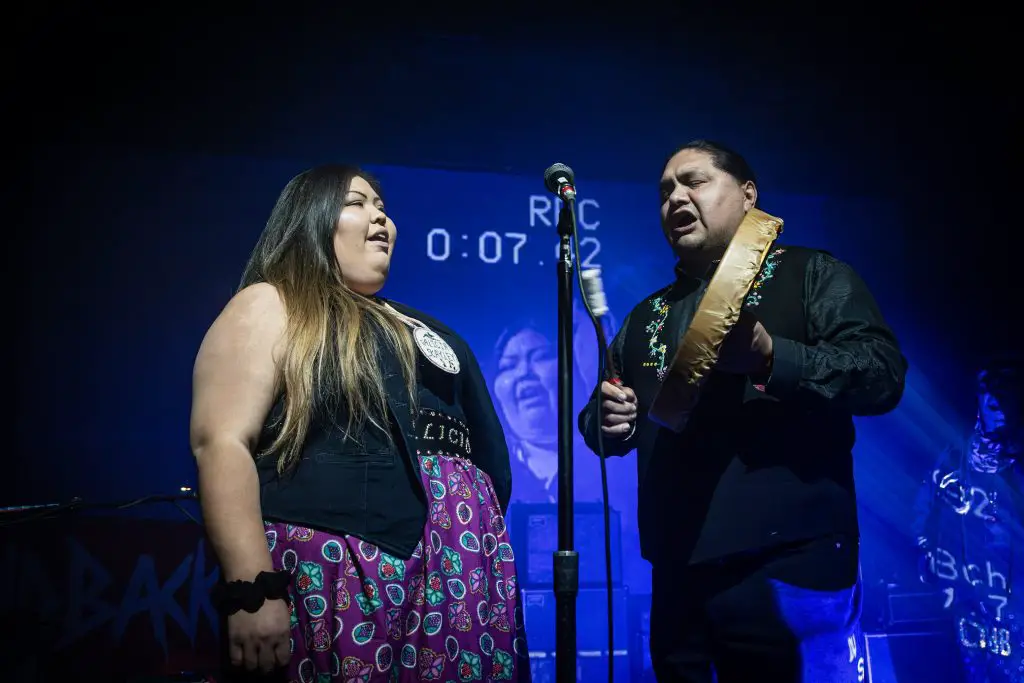 Lakota Harden at one point mentioned that Portugal. The Man would be taking the audience to heaven that night and she was maybe spot on because their performance couldn't have been more different than that of Good Kid. It did not have that same, we are family, let's all be involved and share in the inspiration behind the music or stories of the tour feeling but no one seemed to mind because it had other things to offer.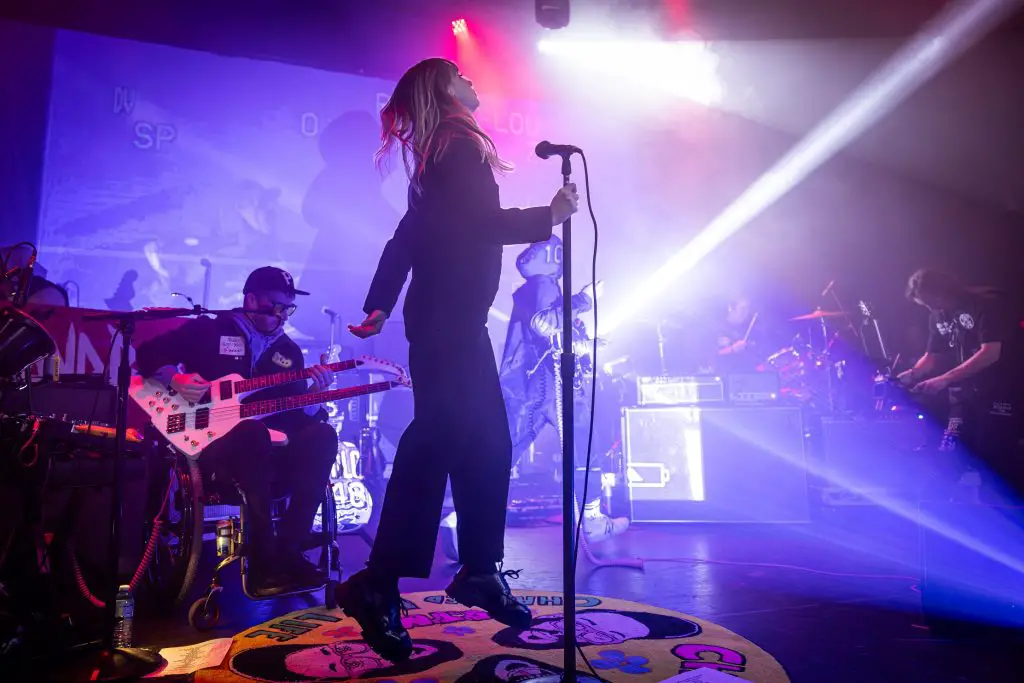 There was something trance inducing or psychedelic about the performance. The lights slowly waving up and down or dancing in entrancing circles around the ceiling in white and bright colours. The loop of artsy videos interspersed with home video quality footage of the band live on stage added to that effect. And even more trippy the shadows created by the lights could play tricks on your mind, a shadow of the head of a guitar appeared like a tiny godzilla at the back of the stage waiting for its perfect moment to attack until the light changes and it has disappeared.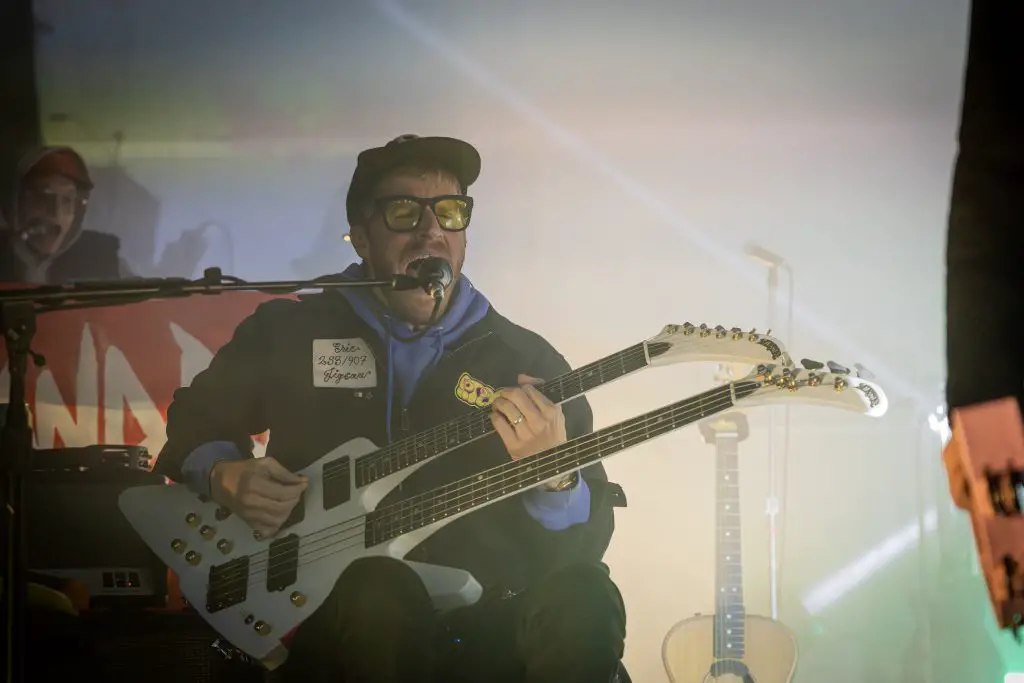 It was easy to focus on vocalist Zoe Manville as she was positioned centre stage but with a five member band (plus a pair of touring musicians) there is much musical artistry to see and appreciate. With two guitars on stage, the twang from John's hollow-body Gretsch was in contrast to Eric's warm humbuckers.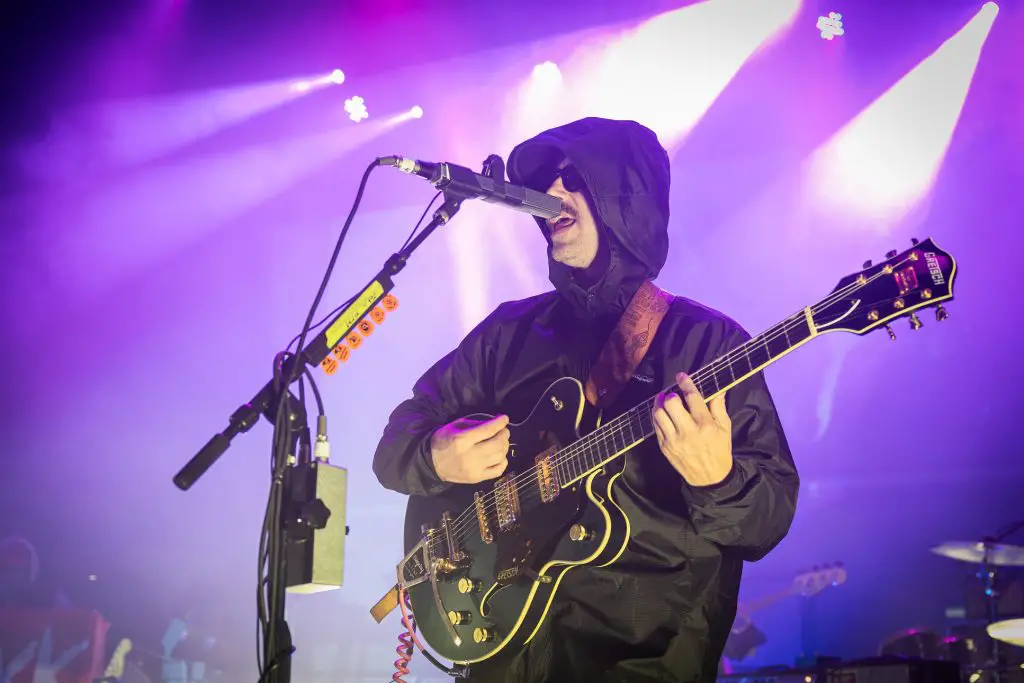 After opening with a number that was reminiscent of prog-rock, the band broke into their most recent single 'What, Me Worry?', which is deservedly getting a lot of airplay on local alt-rock station Live 88.5. The audience exploded with the sound and light sensory immersion that continued non-stop.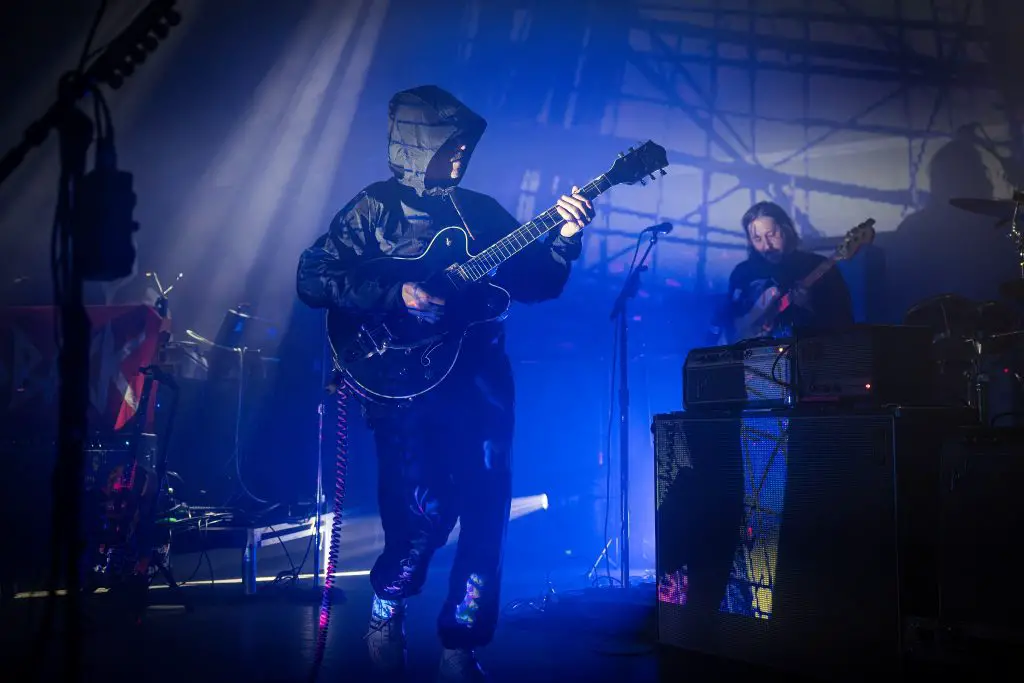 Almost hidden towards the back was Kyle O'Quin, creating magic on the keyboards and drum machine, often leaving one searching for who was playing that musical instrument you swear you hear. Does someone in the band play the bagpipes? Nope, just the wonders of the sounds created by musical machines and creative musical artists.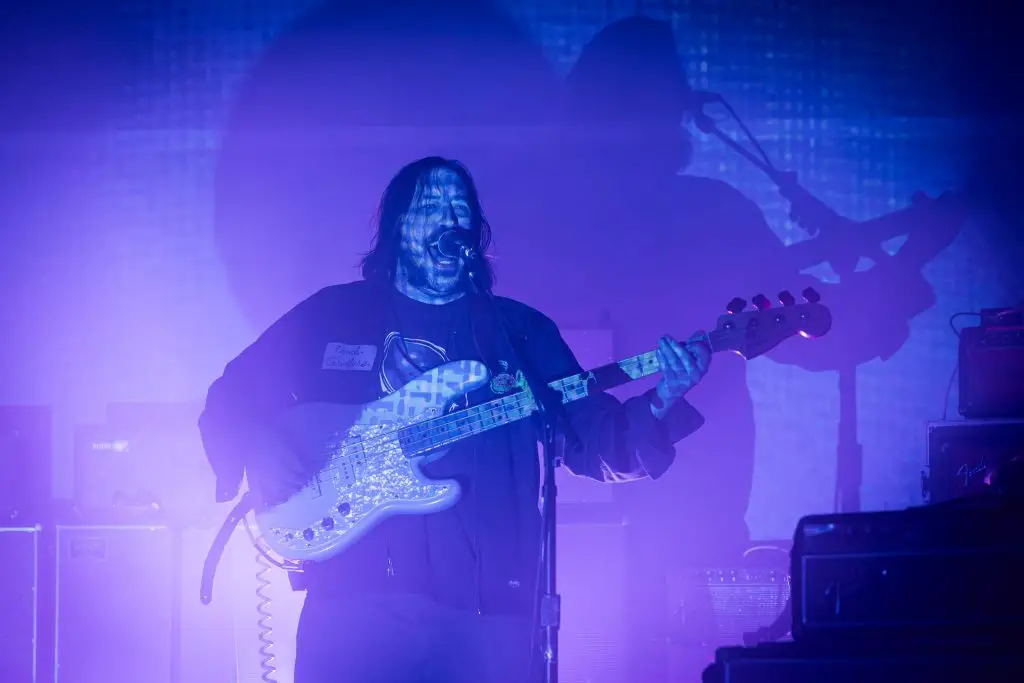 It was a performance for their fans as the songs flowed seamlessly into each other and the casual listener or those completely unfamiliar would have no idea where one song ended and the next began.
The band said nothing to the crowd, not when they took the stage, not between songs, and not when they left, when they silently handed copies of the set list to audience members, leaving fans wondering if there would be an encore. There wasn't.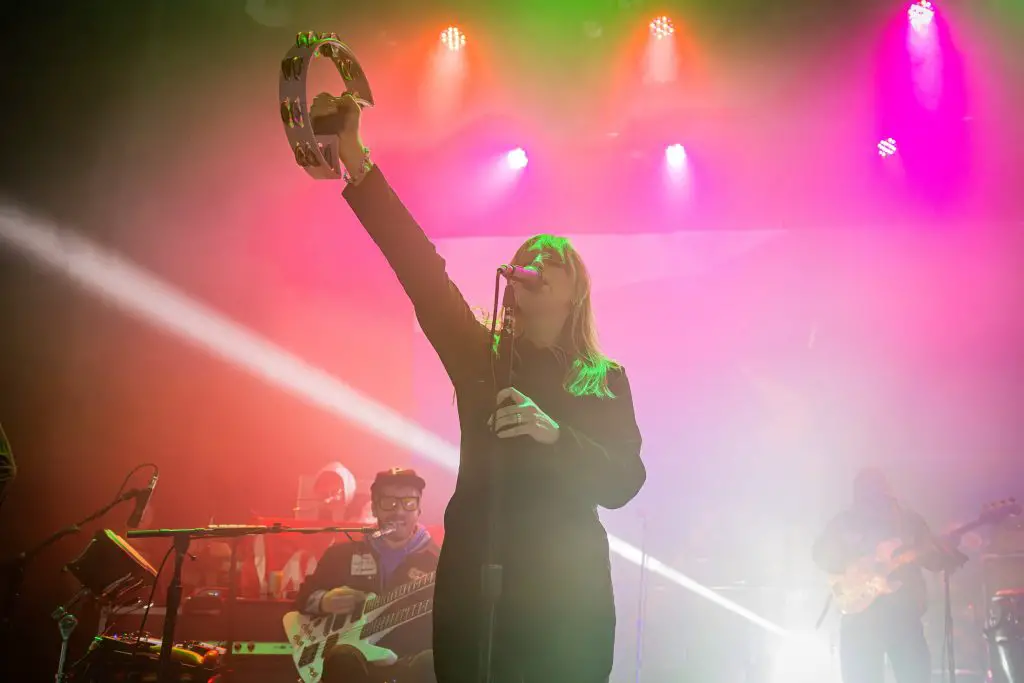 To some this might have seemed odd or unfriendly but perhaps it was intentional in order to really centre and force the crowd to focus on the messages of the Indigenous voices they'd heard before the band performed.
They played a lengthy set list including 'PurpleYellow Red and Blue,' 'Modern Jesus' and 'So American' and even a bit of a cover of Nirvana's 'In Bloom'. They of course saved their 2017 mega hit 'Feel It Still' for near the end which really brought the crowd out of their trance, before ending the night on 'Live In The Moment' and 'Someday Believers'.
Portugal. The Man
John Gourley – vocals, guitars
Zoe Manville – vocals, percussion
Zach "Coach" Carothers – bass guitar, vocals
Kyle O'Quin – keyboards, vocals
Eric "Jigsaw" Howk – guitars, backing vocals
Good Kid
Nick Frosst – lead vocals
Jonathon Kereliuk – drums
Michael Kozakov – bass
David Wood – guitar
Jacob Tsafatinos – guitar