Photos and an interview from Julian Taylor's show at Ottawa's newest music venue
[Another report from Ottawa correspondents Ross MacDonald and Karen Coughtrey. -AC]
On Saturday night, Julian Taylor performed at Red Bird, Ottawa's newest live music venue. And it is more than just a performance locale, it is a bar and café that hosts music lessons and open mic opportunities. The brand new 90-seat club opened in February 2022 and has excellent sound for both acoustic and rock performances.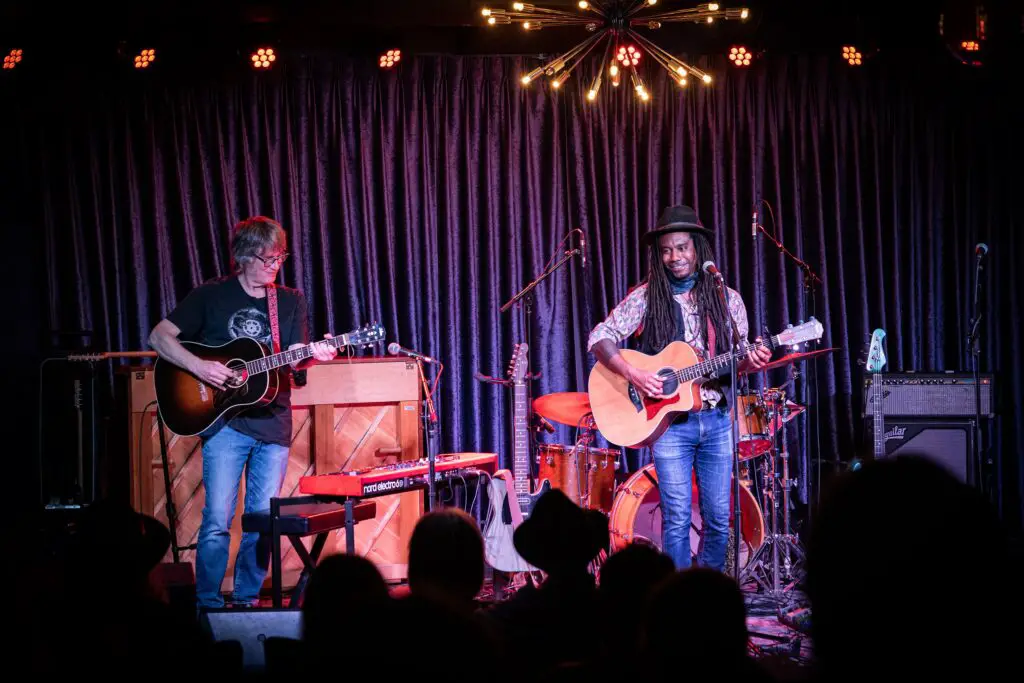 Before the show, A Journal of Musical Things had the opportunity to sit down and chat with Julian about his recently released LP 'Beyond The Reservoir'.
AJOMT: You defy being pigeon-holed into a single musical genre. From post-grunge/rock with Staggered Crossing, to a soulful rock with Julian Taylor Band, and now a more roots feel for the past two albums. Is this an evolution? Will you "come back again" to some edgier rock?
Julian Taylor: I don't know. I actually thought my sound has been the same the whole time. Personally, I thought that's what I did at the very beginning. It was a bit alt-rock, a bit alt-country, a bit soulful. I don't think I've changed very much. I just think that what's happened is the audience has grown with me. I like the fact that roots is more encompassing. So that's an inclusive term to use, because roots can be blues, it can be bluegrass, or it can be country, country and western it can be folk, it can be all those things. It can be gospel music. I think that what roots music to me exemplifies is a sound that from the beginning of time, earthy.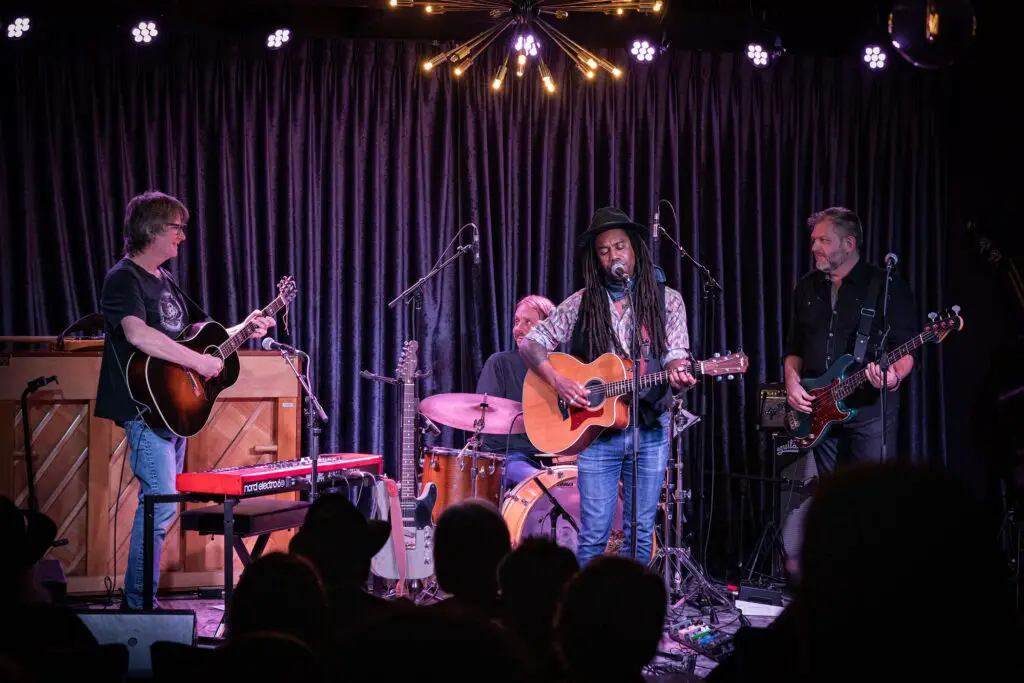 AJOMT: Over the pandemic a lot of artists wrote and released an album; but you put out two (The Ridge in 2020 and Beyond The Reservoir in 2022). Were you locked down into a writing spree or is it just the way things worked out?
JT: Oh, God no, I wasn't. I was really in writer's block to be honest with you. Really, I mean, I was promoting The Ridge, while the pandemic was on. One reviewer said it was almost as if it was the last record before the pandemic ever hit, before everything was different.
Beyond the Reservoir has that commonality too, but it's a much darker record, it's soul searching again, wish is sort of what I do. But I was stuck, I couldn't write a thing.
I labour over these things. It's funny because Darrell and I were talking: "Do you write them in a day or two days?" "No, I slaved over it." It takes me a long time, and it takes a lot of effort.
And if I'm able to capture the message in time, before it escapes my mind, then I find that I've done my job. It's basically trying to train my mind to feel that this sort of exercise is something that will yield any sort of results. I already know what the message is in my heart and in my mind, but it's harder to say. So the way that I write the lyrics, more so than not, is I just say it as if I'm having a conversation with somebody,
It's literally just a conversation that I'm having most of the time with myself; but I do enjoy having those conversations with other people too, so I do strive to stretch out and have a connection. For me What's hard is to make it sound as if our conversation is just a flow.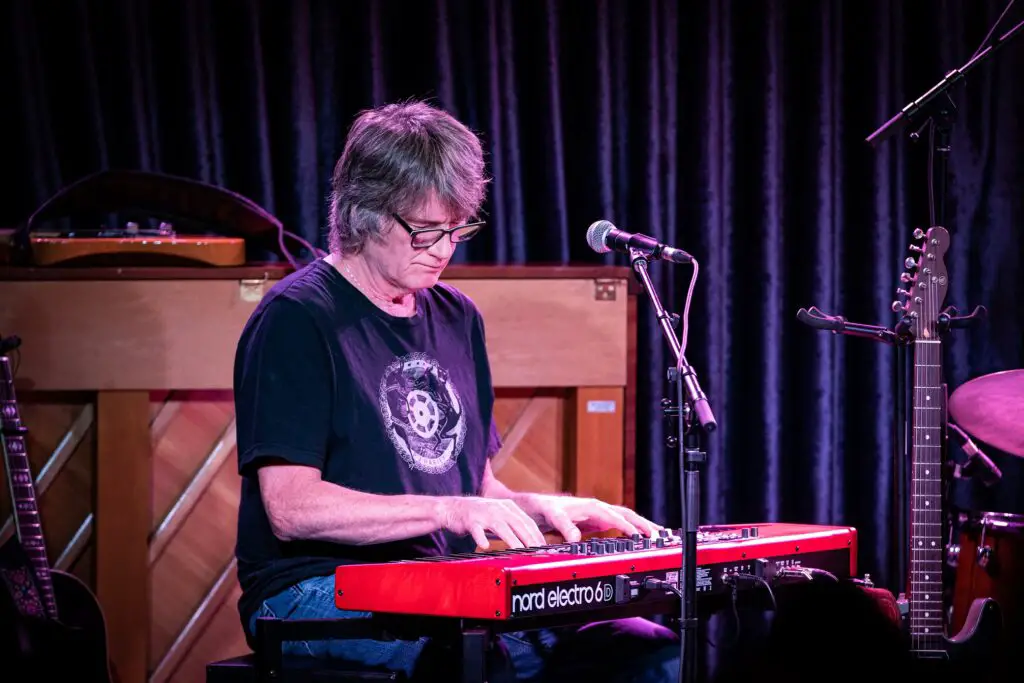 AJOMT: Your latest album, Beyond The Reservoir, sounds like a lot of emotion came boiling to the surface from your youth and recent events. Is it intentional that you want to share these experiences that were sometimes painful?
JT: I think that the thing about beyond the reservoir was that I had so much time spent alone. I had not seen my friends or family in person. I was mostly with my daughter trying to work three or four jobs at the same time. And when I got to sit down and writing my reflections, I was hurt, I was in pain. No matter how much success The Ridge was catapulting my music into people's homes or into their psyche, I was certainly dealing with a lot of pain. You have to understand The Ridge was nominated for 13 awards. Do you know how many awards I got to spend with people? Like even the Juno awards, that was the first time I'd ever been nominated for a Juno in my 20 year career, two nominations. And in previous years people would get together and they would all be able to celebrate the artists, but I wasn't able to do that. And the Folk Music Awards, I was nominated for two and I won one (artist of the year). I had to accept it in my living room by myself. There was this infinite sadness going on too while things were happening. Certainly my daughter got to see it. My mom and dad finally around the Junos time, they were able to gather with us. But before then, nobody was there, I was by myself trying to make it work, and also celebrate these victories. But, you know, when you celebrate a victory by yourself it doesn't last that long.
I hated the fact that other people that I knew were suffering as well. And nobody was working. I joke about the fact that during that period of time, the only room that people didn't see me in, in my home was like, the tiniest room in my house. And so a lot of: what do I do next? That sort of pressure that I put on myself, and I went for a deep dive. (The pandemic was ) tough on parents, hard on relationships. And so even though I didn't write a pandemic record, Beyond the Reservoir has nothing to do with it. I went deeper. Because I consciously said, I'm not writing a fucking pandemic record. Everyone is going through it and they do not need to be reminded about anything. I need to remind myself how I got here. And that's why Beyond the Reservoir happened, and certainly it's a much darker record.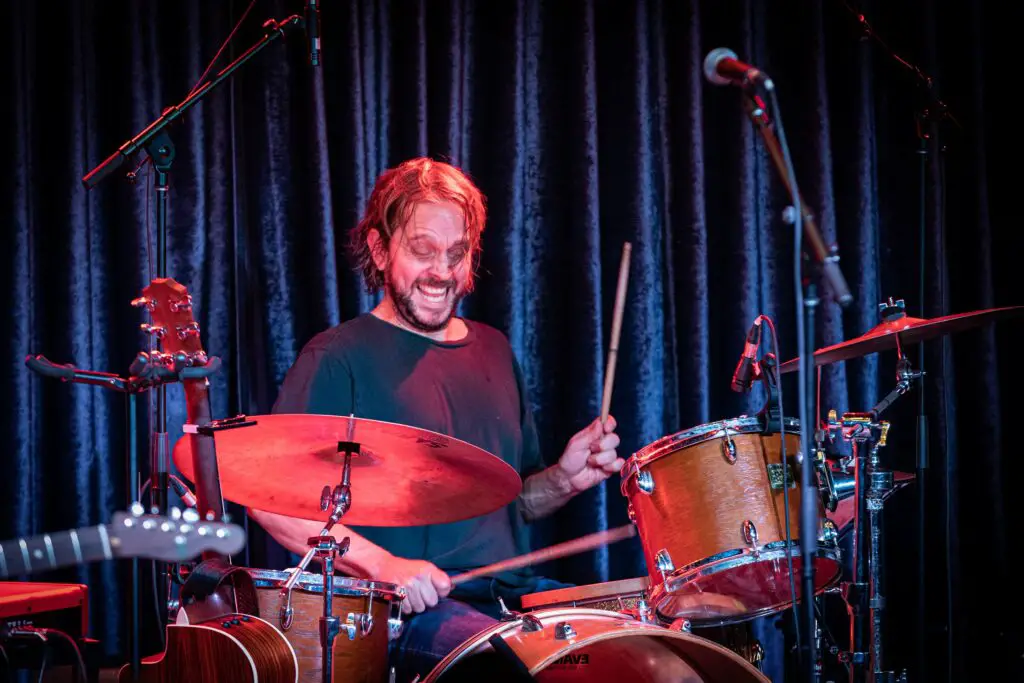 AJOMT: But your music isn't negative, it sounds like a combination of recounting events with an underlying message of hope?
JT: It's not negative. Anything that I've ever done has always had that underlying thread of hope. Because I think it has to, I think that empathy and compassion are the two things that help heal. Love is obviously the other. But without empathy and compassion I don't know if there's any sort of forgiveness. I'm still trying to forgive myself for some of the things that I've done in my life. Beyond the Reservoir sort of encompasses not only my failures, but the failures of humanity as well.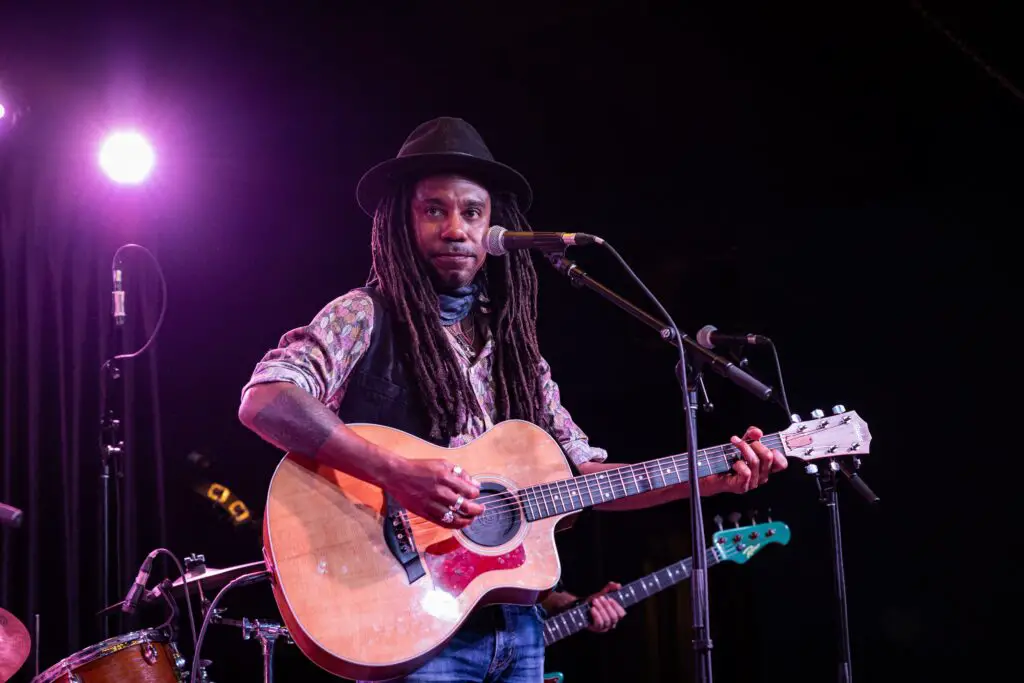 AJOMT: You mentioned Woody Guthrie in your song 'Stolen Lands'. He put out a song in the 40s, at the time he was describing the American melting pot, all of us together. But obviously he left out something quite critical and important: the indigenous people.
JT: Of course. Buffy Sainte Marie historically would never sing that song. At the same time that the Ridge was doing what it was doing, I've always been under a tiny bit of pressure and duress. Some of it's my doing but sometimes the outside world does it too. For example, when I was growing up and I played organised hockey, I never really thought I was a fighter, but I got into fights because people used to call me names. And no matter what's happened in my life, but from a racial standpoint, it's a lot easier for people to try to squash your hopes and dreams by attacking you that way. Beyond the Reservoir does address that in several different ways. I wanted to address it because I felt that after The Ridge people would ask me things like: are you black? Are you indigenous? Who are you? What are you? And that just kept coming into my mind going: Okay, well, maybe I should explain it to people a little bit better. Because the Ridge does explain a lot of that. Those are photos of my family. I don't know why that was so important to do that, and it wasn't intentional. If the Ridge was just me storytelling, and people called out, Beyond the Reservoir is my response. It's like here's how I really feel about all these things, if you want me to speak up I'll speak up, but I can only speak from my perspective. And that's how I've always been. I've never tried to be anything else other than what I believe I am. And throughout my life, I believe different things, and not from a racial side, not from a heritage side, just from a confidence side. I felt really small, I never really felt extremely big at all. I've just gotten accustomed to dealing with my own insecurities and having to push forward. I think Beyond The Reservoir is the call and response. It's a direct conversation.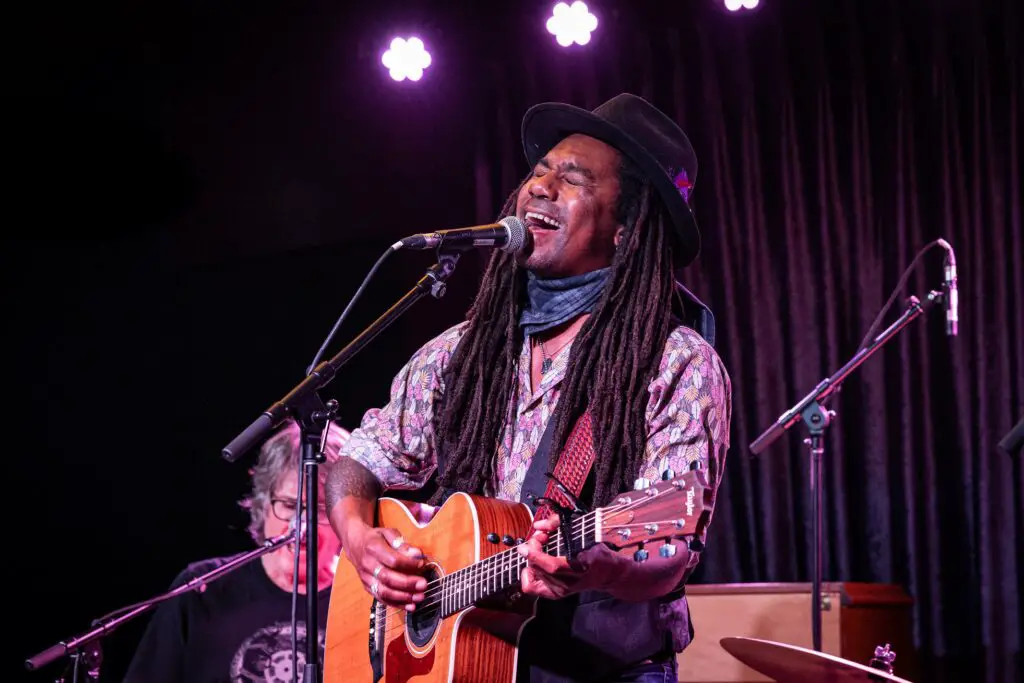 AJOMT: 'SEEDS', musically it is a beautiful composition. But as with your other work, lyrically it is heavy. It sounds like you wrote it for the victims of residential schools?
JT: There's three songs in succession on Beyond The Reservoir that are done deliberately, in a row: 'SEEDS', 'Stolen Lands', and 'I Am a Tree'. 'SEEDS' is about the fact that I believe that I am a seed, that my sister's a seed, that there are many of us that are seeds, in fact, all of us. And what inspired it would have been a text from my cousin. She said, "you know, after Kamloops announced 250 unmarked graves. They tried to bury us, but they didn't know we were seeds," and I thought that was really great. And so working from that idea I wanted to express just how brilliant I think it is that people who have been marginalised and who have experienced genocide are here in this world to actually share their stories with others. I'm just one person trying to share my story. And there's a zillion other people out there that have got heavier stories, mine's not really heavy compared to some people. If you grew up in Rwanda, let's face it, my story is not that heavy. The reason that I've lived a very privileged life is because the people before me cared enough to work their asses off and break their backs and suffer so that I can have this opportunity in life. And so I wanted to acknowledge that, that's why 'Stolen Lands'  after 'SEEDS' comes and says: Hey, man, history might not have this all right away. I want to honour my black heritage and my indigenous heritage by saying: one had the land stolen, one was stolen from the land. These are truths, nobody can deny that, because it's fucking true. And guess what? I'm a human being, I am alive because my parents met, which is astonishing to me. And so then 'I Am A Tree' comes along, the next song in succession. And it's an affirmation that I'm not going anywhere and neither of these people who have suffered and created this dream, that now you everybody gets to learn from. That's why it goes 1-2-3.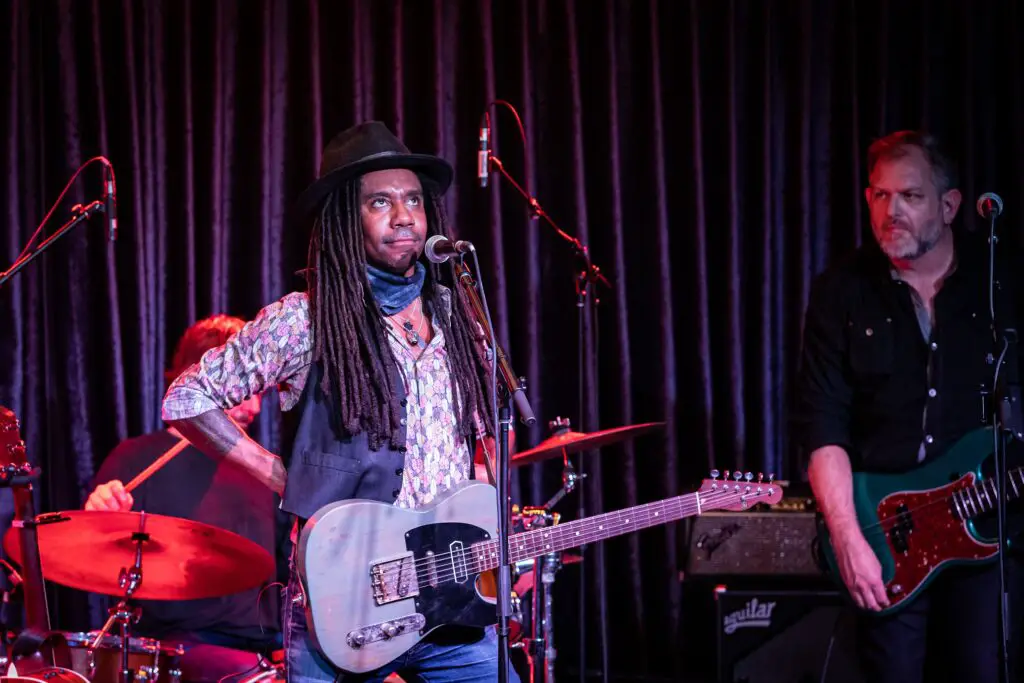 AJOMT: It can be difficult to listen to the lyrics in 'SEEDS'.
JT: Some people say it is, yeah. But I had somebody come up to me not too long ago, whose grandparents were Holocaust survivors, and they said that song really resonated with them on that level. And I had, honestly not really thought of, but it turns out that they're not the only ones. I've got people from the Ukraine and from Czech Republic who have all said things about what happened in their countries and to their ancestors, that the song really stands out. It's a healing piece for everyone. I hope one day that it just keeps on being a song with people here and here and here: wow neat.
AJOMT: As an aboriginal artist, what is our next step in reconciliation?
I don't know actually. I just know that I don't want to be known, necessarily, as an Aboriginal artist or a black artist. I know, the next step is to listen to everyone's stories, the best that we can. I only have my story. That's all I've got my family, and I got my story. I think that everybody should do that, and honour the best they can. So that being said, some people have family who created and did atrocious things. I think that the next step might be not to penalise people for what their history has done; I think that listening is. In some places, like in the north, if someone has committed a crime, the victim and the criminal have to sit in a circle with each other while the rest of the community is there. They gather together in a circle and it's not done in a court system. We're humans, we do make mistakes. Now, do I agree with all the mistakes? No. But what I really would like to see happen is obviously people listening to each other more often than not, and  just hearing each other out. Because you've got ideas, I've got ideas, some of them work, and some of them don't. But if the ones that really, really do work, we can see eye to eye and build something better, more beautiful, right? We can actually sit back and go: I don't agree with you. And I don't agree with you either. And not get mad at each other. It would be better if we could accept that. That's what I think the next step should be, acceptance through listening and learning with each other.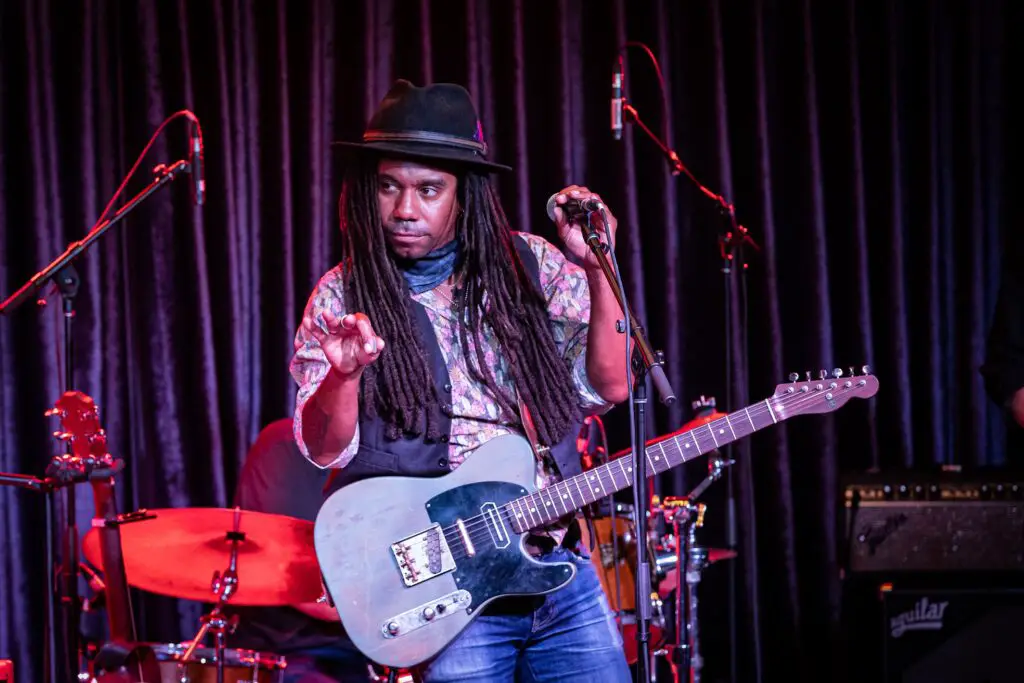 AJOMT: You've had a remarkable musical career. Toronto remains a hotspot for music in Canada. Do you have any upcoming collaborations with other artists?
JT: Well, I did something with a singer named Kaeley Jade, her record Turpentine came out and I guested on that. I did something with David Strickland, I guested on that. The H.P.'s, there's something coming out with that too. I'm up for anything! I should write a punk record.
AJOMT: What's next for Julian Taylor? 
JT: A couple of shows. I'm going to keep on going, Man, I'm gonna keep on trying to write and just hope that people are listening to what I have to say. And I know that there's a few out there that care a lot, and I am really grateful and honoured that they do. So I appreciate it, thank you.
Those who opted for enjoying live music over CFL football in Ottawa South Saturday night were in for a real treat. The new cool and intimate music venue in the neighbourhood, Red Bird,  welcomed Julian Taylor to their stage where he treated the audience to two engaging sets. The Red Bird is a small intimate, 90 seat venue, coffee shop and music school. It offers a variety of seating options, club chairs, love seats as well as tables and the view of the stage from everywhere in the room is perfection. The venue has a no photography sign on the door which was respected by most and although there is no wrong way to enjoy live music, it was nice to see a crowd engaged in a performance and not watching through their cell phone camera. 
***
You would be hard pressed to find a more humble artist than Julian Taylor. The Canadian Folk Music Award winner and Juno and Polaris Prize nominated artist (among a myriad of other national and international recognition) mingled with the audience before the show and during intermission. It was evident that these were important conversations to him as he treated everyone with immense kindness,  listened deeply and intently and appeared to really appreciate these interactions with the fans.
He surely made the night of one particular young man with a seat to the side of the room when he gestured to him as a new friend and mentioned that he was playing 'Ballad Of A Young Troubador' for him as he'd mentioned it was his favourite. It likely soon became a favourite of all those in the room as they were invited to sing along. "I have to tell you how much I miss voices" Julian said " I only have one voice and I used to be in a choir and many voices are better than one." Lucky for the fans this was just the first song they would be invited to join in on , making the night a wonderful immersive experience.
Clad in jeans, a printed button down, black vest and his signature hat, he would open the first set alone on his acoustic guitar. He would begin the second set the same way but was otherwise joined on stage by a band. Keyboardist Darrell O'Dea and Drummer Stefan Szczesniak were bandmates of his from his group Staggered Crossing (Stefan replaced Staggered Crossing drummer Jeremy Elliot on tour for a week when Jeremy had a hockey injury). They were joined by Steve Pelletier on Bass.
 Julian's new album Beyond the Reservoir just dropped in mid October and he would begin the night with 'Wide Awake" off that album. The song is about living in the moment while struggling with memories from the past but includes the lyrics "aren't we lucky" something the crowd likely felt, if not right then, then definitely later, getting to be in that room that night taking in this performance. 
Julian's music covers some serious topics but is beautiful and full of hope and he is a very engaging performer. It feels like he is mainling the music and lyrics directly to your heart and soul. He makes intense yet gentle eye contact with the audience and even unplugged his guitar so he could travel throughout the room a couple of times. 
Julian is of mixed Carribean and Mohawk heritage, and when speaking about that he says "I come from two strong oral traditions and cultures. One was stolen from their land and brought here and the other has their land stolen. It's been an uphill battle ever since and the fight is far from over." 
He introduced his song SEEDS, a song inspired by the murder of George Floyd and the news of discovered graves as proof of residential school abuses in Canada, by its Mohawk name and these thought provoking words. " I care so much about trying to capture the elements [air, fire, water, earth] that I've dedicated my entire life to that. I'm slowly learning how to speak the language that my grandfather lost, I'm slowly trying to be the person that I've always wanted to be because I think that's important. I wouldn't be here without the history of what's happened and so I wanted to honour that. And I wanted to make sure that everyone knows that bruises hurt but without them we don't seem to learn anything." These words perhaps also serve as a reminder to the privileged the importance of sitting with the uncomfortable feelings that comes with learning how we or our ancestors contributed to these events and the perpetuation of such systems today. 
He also shared more emotional stories. He shared the much of his song writing process and the story of what he went through at the time of the events, behind his song 'Murder 13' a song written about a friend who sadly was the victim of thte 13th murder one year in the city of Toronto. His performance of which would cause damp eyes among the audience members and himself. 
Julian opened up again to share that his song 'Opening The Sky' was written as a letter to his daughter, passing on his fatherly advice and reminding her she is capable of anything no matter what life throws at her,  after he survived crashing the 1969 Mustang his grandfather passed on to him after his death. He believes his grandfather sent him a message from beyond after the crash to remind him that objects are just that and that he is still here and can overcome great adversity, the car is gone but you are not. The song title is the meaning of his grandfather's Mohawk name and the song also mentions the Mohawk meaning of his daughter's name Light Bright Snow. 
The last third of the night was more upbeat. Julian had a different swagger , rotating his hips in a dance that had the crowd grooving in their seats and up dancing as they performed songs from his Julian Taylor Band days 'Why Would You Do That', 'Just A Little Bit', 'Set Me Free' and ending the night with an encore performance of 'Zero to Eleven'. It was the perfect fall night of live music and no one was in a rush to leave, wanting the night to go much longer but all good things must come to an end.
Julian Taylor – Vocals, Guitar
Darrell O'Dea – Keyboards, Guitar
Steve Pelletier – Bass
Stefan Szczesniak – Drums