Photos from a tiny Tokyo Police Club gig in Ottawa
[A report from Ottawa correspondent Ross MacDonald. – AC]
Tokyo Police Club was originally booked to play Neat Coffee Shop in May 2020. Well, we all know what happened then, so fast-forward over two years later and TPC was finally able to make good on their commitment.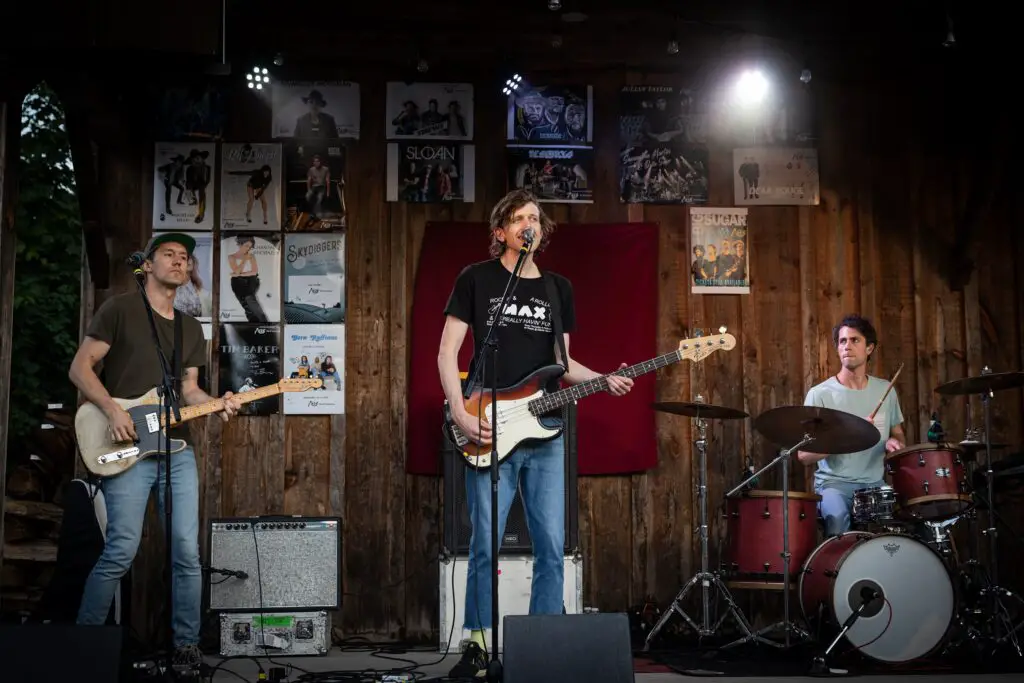 And the band wasted no time rocking the crowd with their hits 'Hercules' and 'Hot Tonight'. There is no wonder why these Toronto alt-rockers were asked to play three times on CBS's Late Show, Dave Letterman loves rock bands with high energy.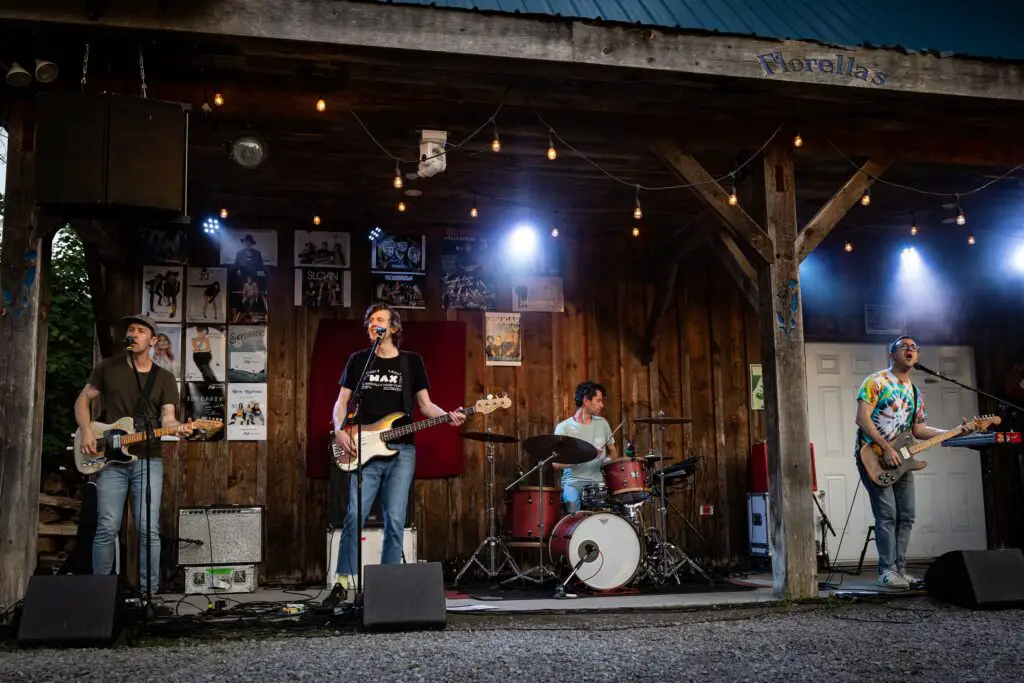 Unfortunately, lead guitarist Josh Hook was stuck in the USA and couldn't make the trip. So Nixon Boyd (formerly lead guitarist for Ottawa band Hollerado) filled in. Nixon is no stranger to TPC, he has recorded tours with alt-rock supergroup Anyway Gang where Dave Monks is a member; so the chemistry was immediate and genuine.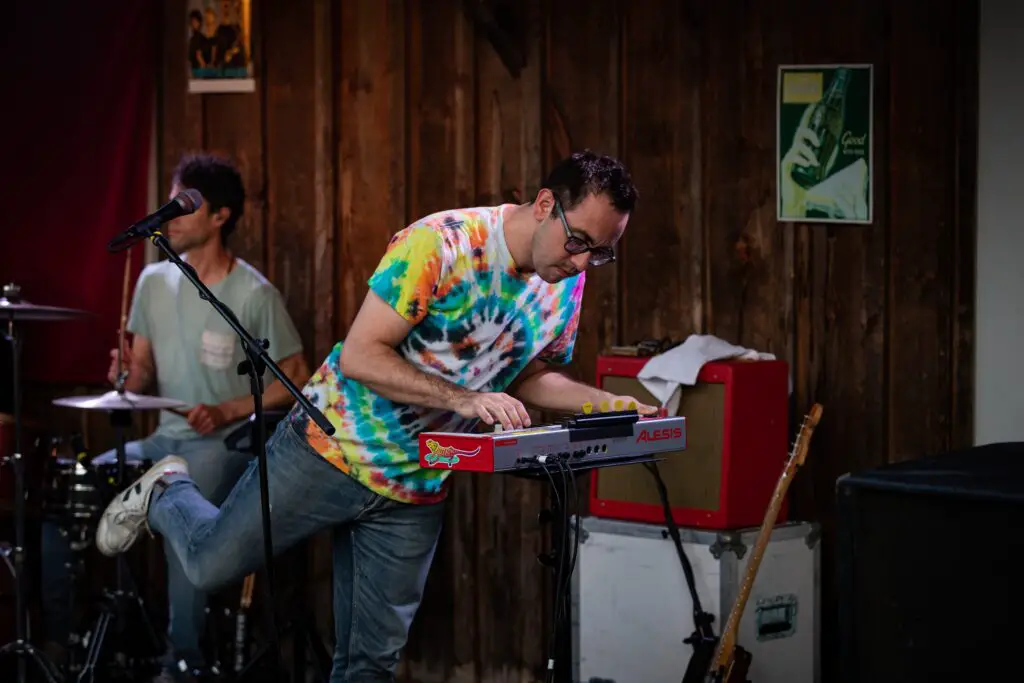 There was no warm-up band, so TPC decided to break their show into two sets. Dave mentioned that multiple sets is a rarity for the band. But he recounted a story from very early in their career when they were touring Canada in their van. They were booked at a bar in central BC and the owner expected the band to play three sets. Dave said that it would be difficult because at the time they only had about 25 minutes of original material. The owner said no problems, they could repeat the same songs. So all seven people in the bar became very familiar with TPC's first EP!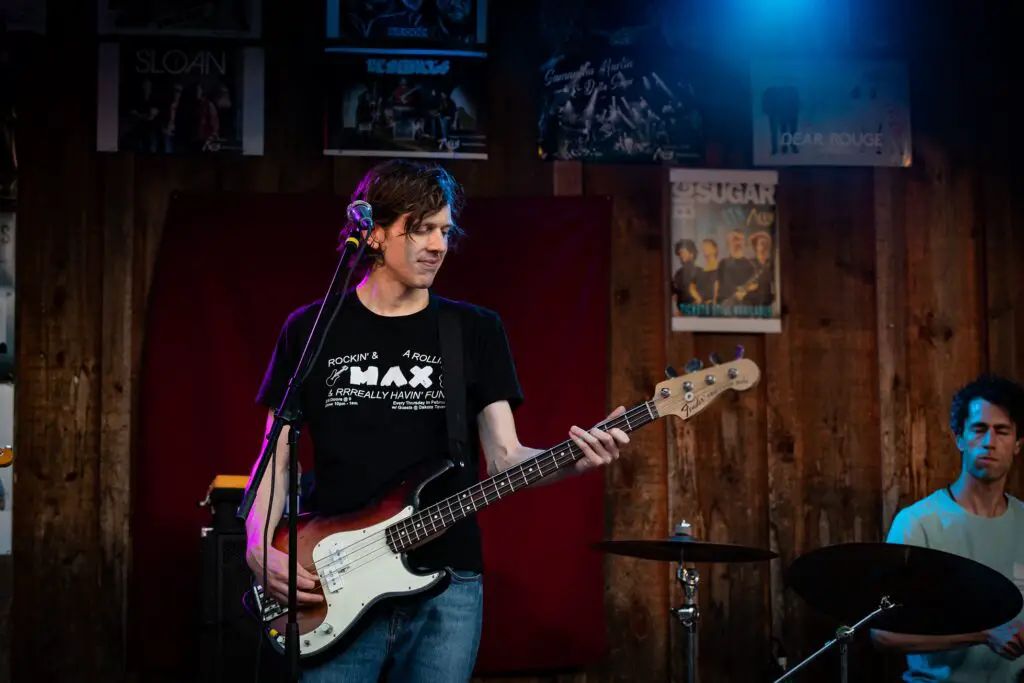 Tokyo Police Club's music has creative tempo shifts, and with two guitars, or guitar and keyboard, the music at times lulled the crowd with Dave's soothing vocals, and then the band would hit everyone like a Chara slapshot!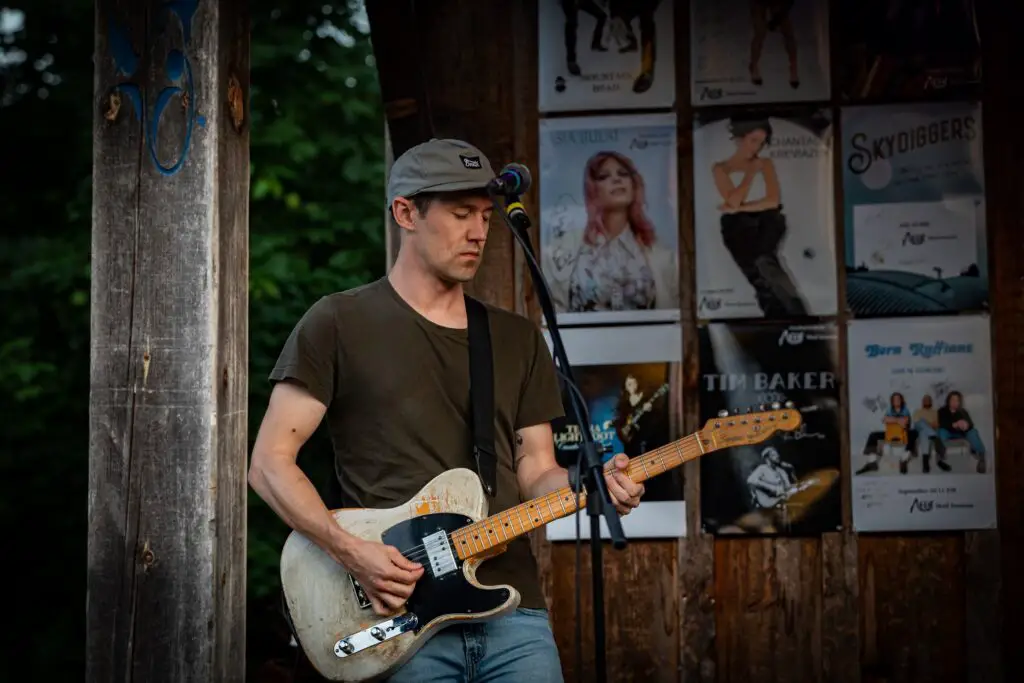 A good portion of the crowd was up and dancing, especially in the second set after the sunset. Not certain if it was because of the mosquitoes, or the upbeat music, let's go with the latter. They were all following Graham's cues, from start to finish he was a ball of energy, like a Jack Russell terrier on Red Bull.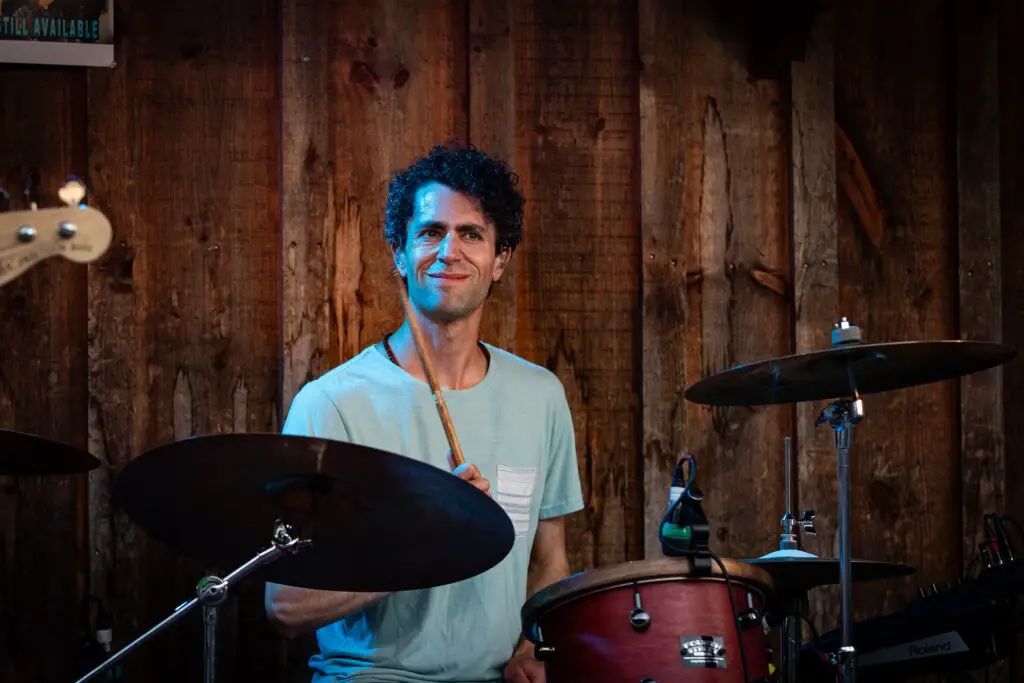 It was a joy to see Tokyo Police Club play in a fairly intimate setting, and they gave it their all, closing off with 'Your English Is Good', before sticking around to chat with the crowd.
Dave Monks – lead vocals, bass, acoustic guitar
Graham Wright – keyboards, guitar, vocals
Greg Alsop – drums, percussion
With Nixon Boyd – lead guitar, vocals