Photos from Beach House's stop in Toronto
[A report by Alex Lupul. -AC]
Baltimore, Maryland duo Beach House returned to Toronto on July 15 for a sold-out performance at Massey Hall, touring behind their newest release "Once Twice Melody."  The 2022 release is a sprawling 18-track album comprised of the lush and atmospheric sound that fans have come to expect since the dream-pop duo's 2006 self-titled debut.
But before taking to the stage, opening act Mary Lattimore set the mood for the evening.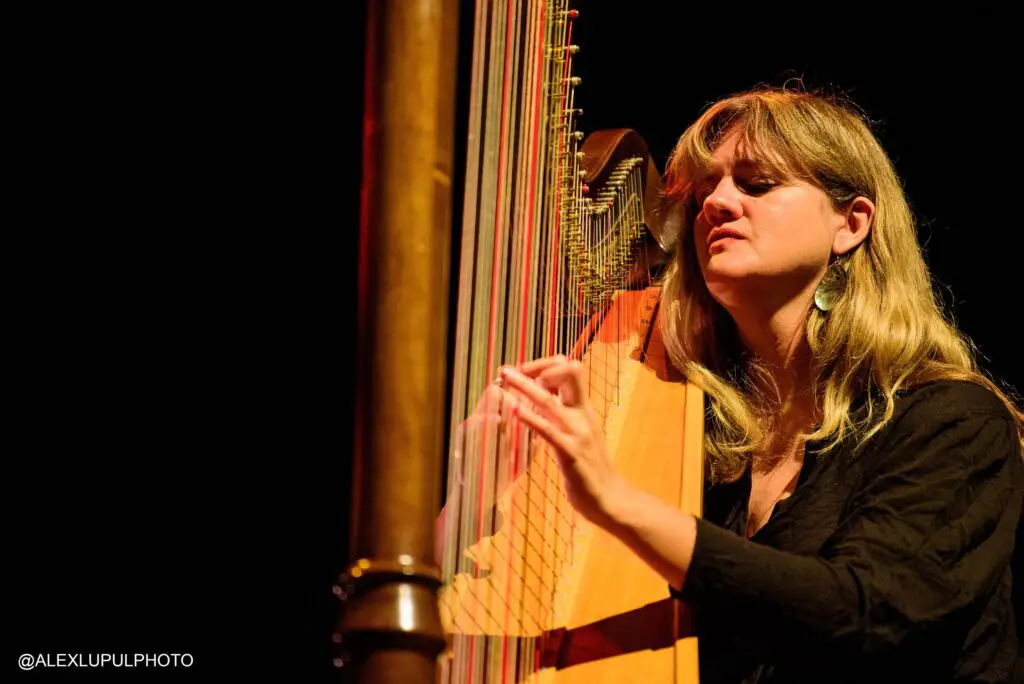 The North Carolina-born, California-based musician relied only on a harp and a loop pedal to entrance the crowd with layered soundscapes of intertwined melodies.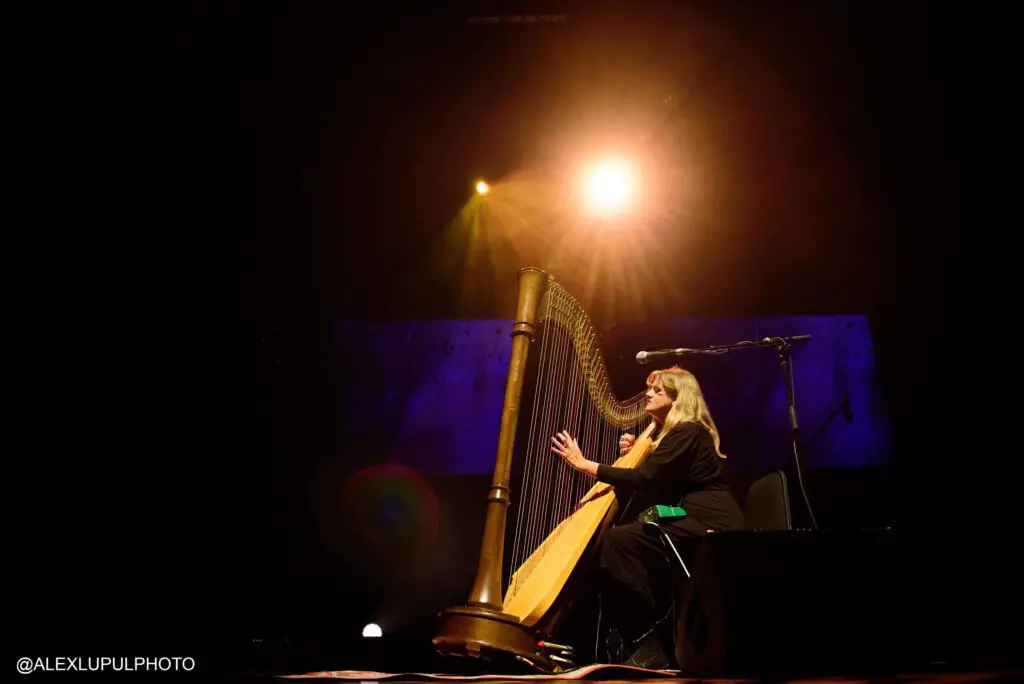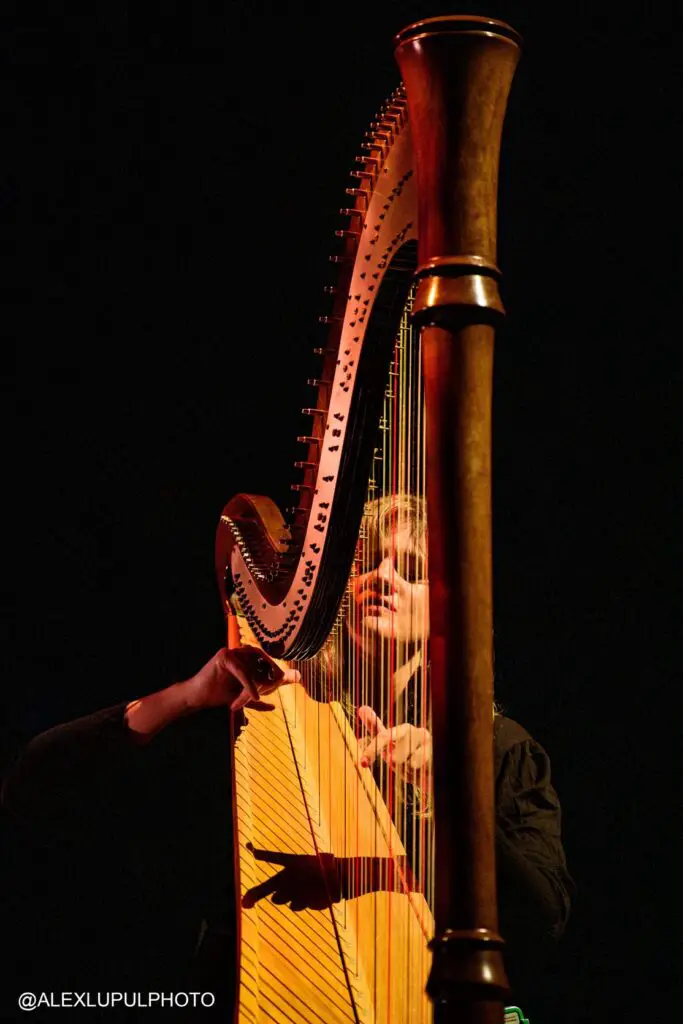 While Lattimore's music is entirely instrumental, she would take occasional breaks to interact with the crowd and express her gratitude, speaking at length about what an honour it was to find herself performing on the same stage where some of Neil Young's legendary live albums were recorded.
With the house lights dimmed and a haze of smoke hovering above, Victoria Legrand (lead vocals and keyboards), Alex Scally (backing vocals and multi-instrumentalist) and touring drummer James Barone took to the stage.
The trio performed while enshrouded in darkness, with a massive LED screen transforming the group into silhouettes as it switched between images of the band, stars and vibrant colours.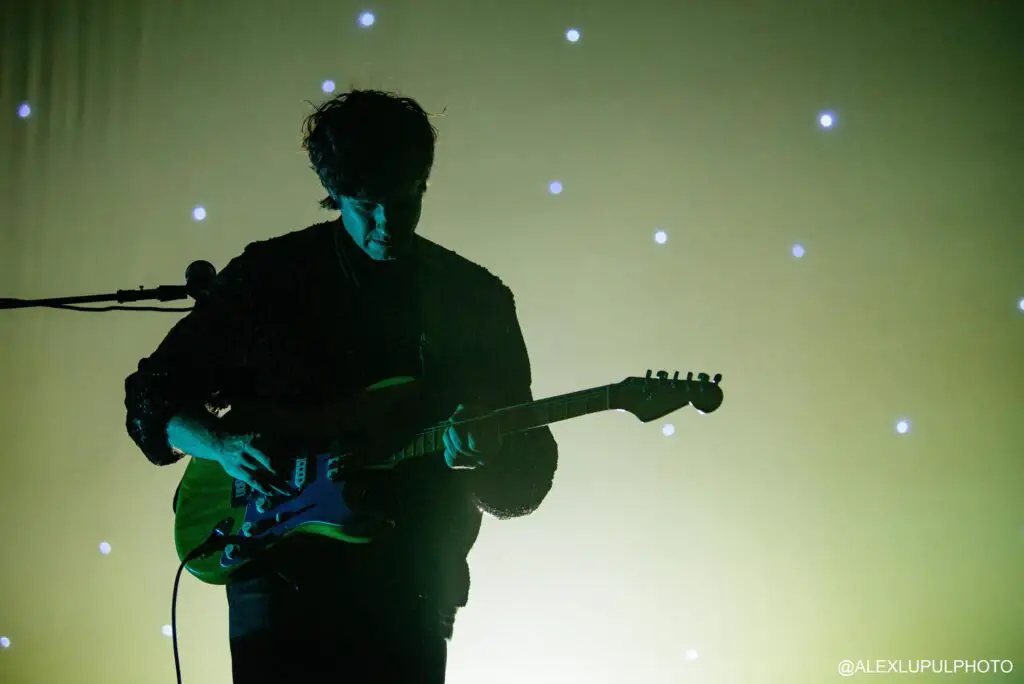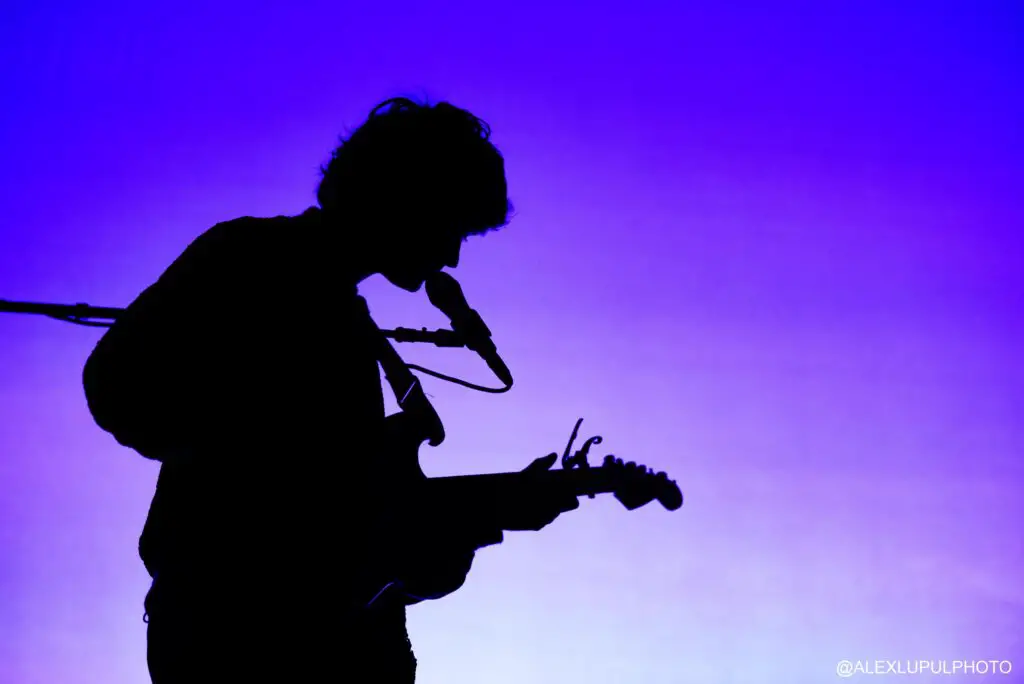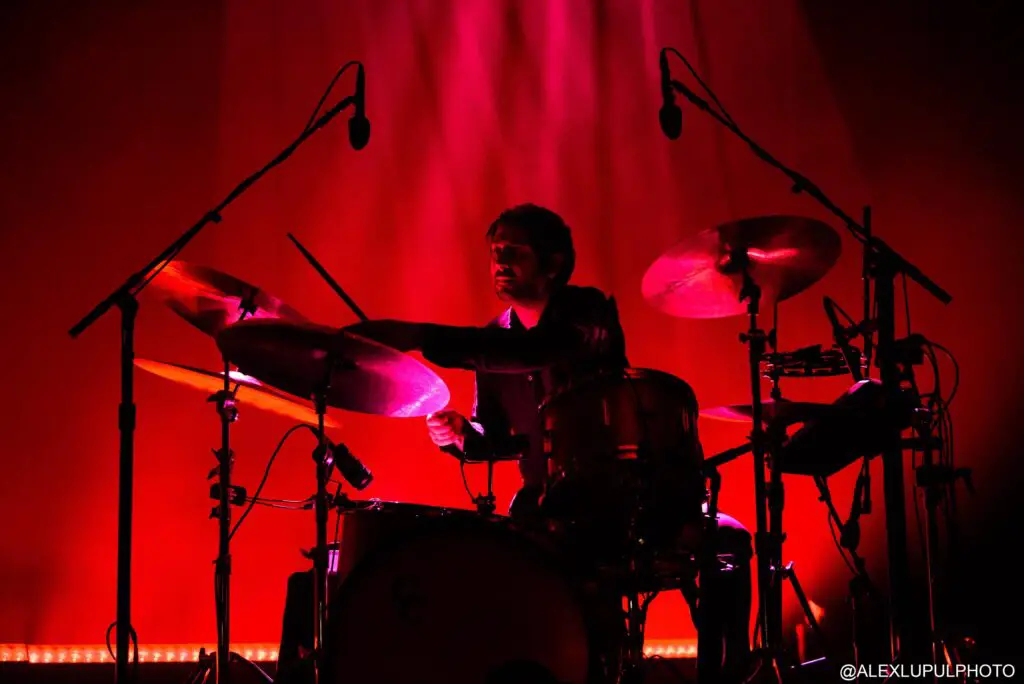 Drawing heavily upon their newest release–performing seven of its tracks–the band delivered on a career-spanning 17-song setlist which also featured cuts from 2018's "7," 2015's "Depression Cherry," 2012's "Bloom," and 2010's "Teen Dream."