Photos from Dan Mangan's cross-Canada tour
[Ottawa correspondent Ross MacDonald took in Dan Mangan at Algonquin College. Here's his report. -AC]
Indie rocker Dan Mangan is winding down his cross-Canada tour and on Friday night he made a stop in Ottawa before heading back home to the west coast. Opening for Dan was Georgia Harmer https://georgiaharmer.com/ who evokes a mixture of folk and alt-pop. She quickly captivated the audience with her beautiful voice and humorous interactions between songs. Unfortunately, Georgia had to cut her set short after four songs; she was suffering from an incapacitating migraine and most can relate that the bright lights and loud music were debilitating.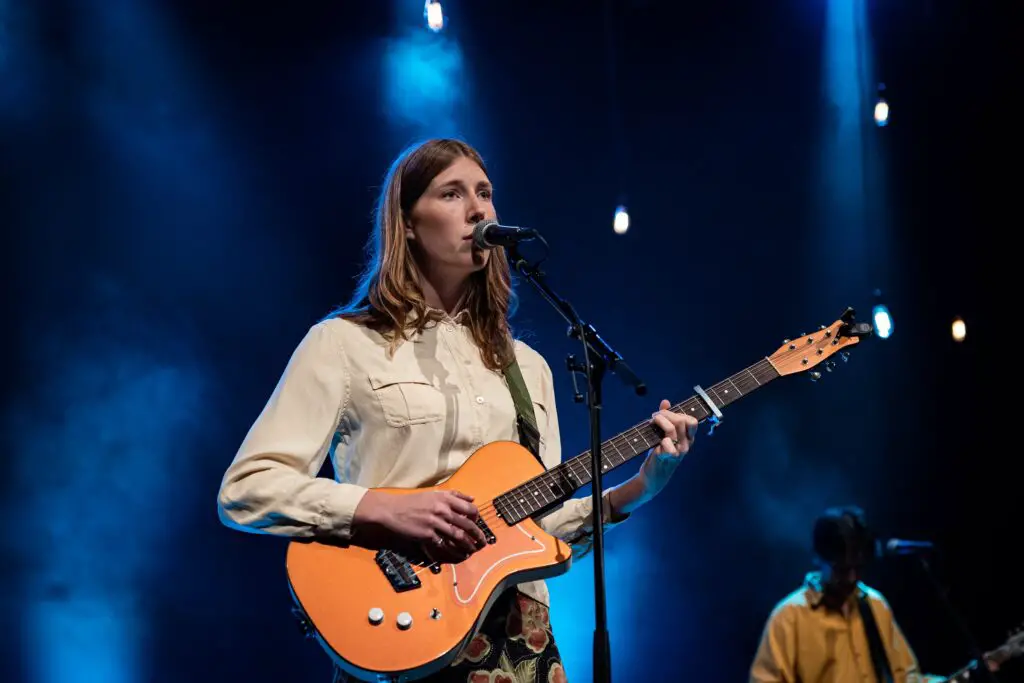 When Dan came out he first gave an update on Georgia, that she was resting quietly; the crowd gave her a round of applause in support.
Dan started off his set with a recent single 'Which Is It', but it was his big hit 'Troubled Mind' a couple of songs later that got everyone up and dancing.
Dan introduced a powerful new single 'Fire Escape' that he said he reluctantly wrote after witnessing the 2020 protests after the killing of George Floyd and enduring the COVID-19 lockdowns, "it felt like I was exploding and imploding at one time."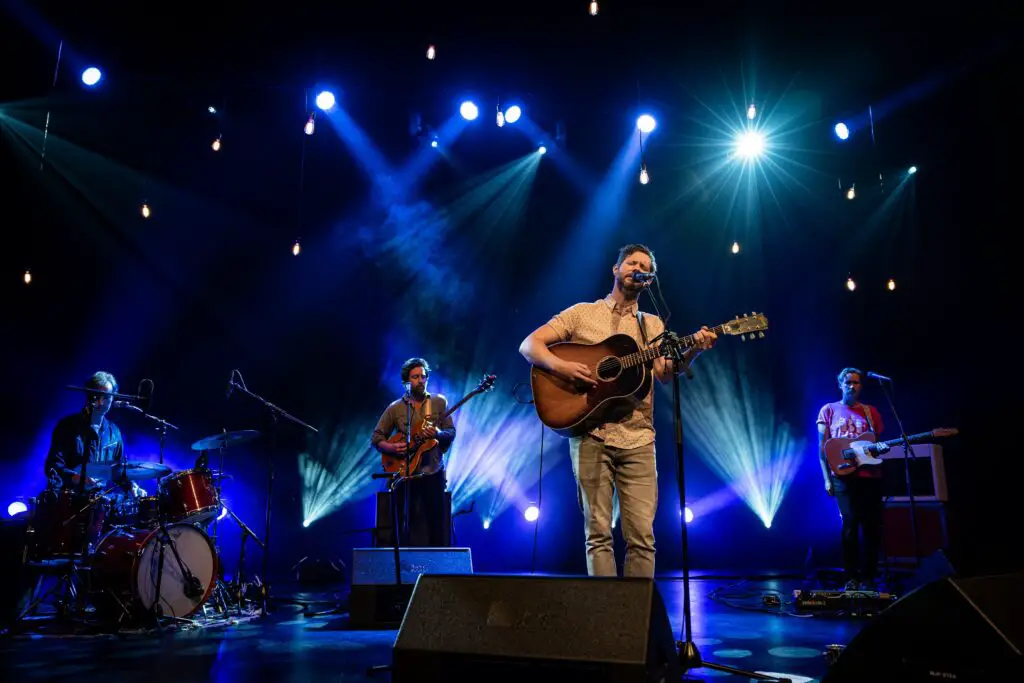 Juno award winner Dan Mangan is an outstanding songwriter, creating prose that many can empathize with. Before performing his ballad 'In Your Corner', he related that the song is dedicated to songwriter Scott Hutchinson of the Scottish indie-rock group Frightened Rabbit, who lost his life to depression four years ago.
Dan did put in a plug for a website/initiative that he started called Side Door Access which is a website that connects artists with smaller venues, even including homes/living rooms. As the site states, it is "a dedicated team of artists and technologists committed to building a more efficient, fair, and decentralized global ecosystem for the performing arts." This can be a big boost to indie artists trying to get their music out.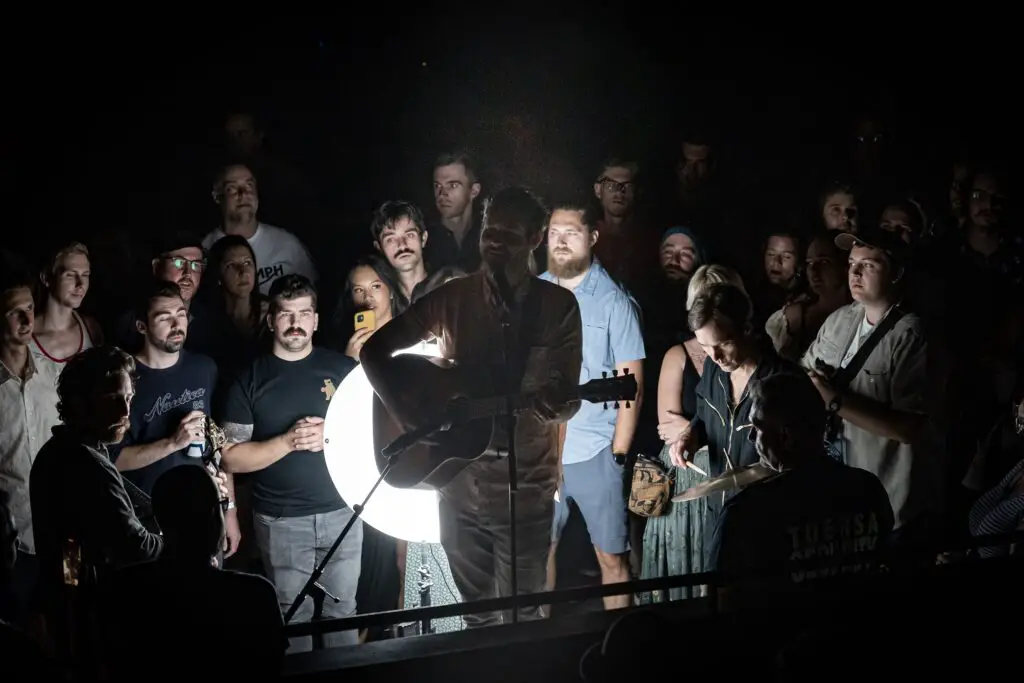 Dan started his unplugged encore with his massively popular single 'Robots', it was the second of three sing-alongs of the evening. The audience was extremely appreciative to be able to sing along with their favourite artist. And the surprise of the night was when Dan gave out a phone number for everyone to text, and in a few days, they will be sent an MP3 audio recording of the concert.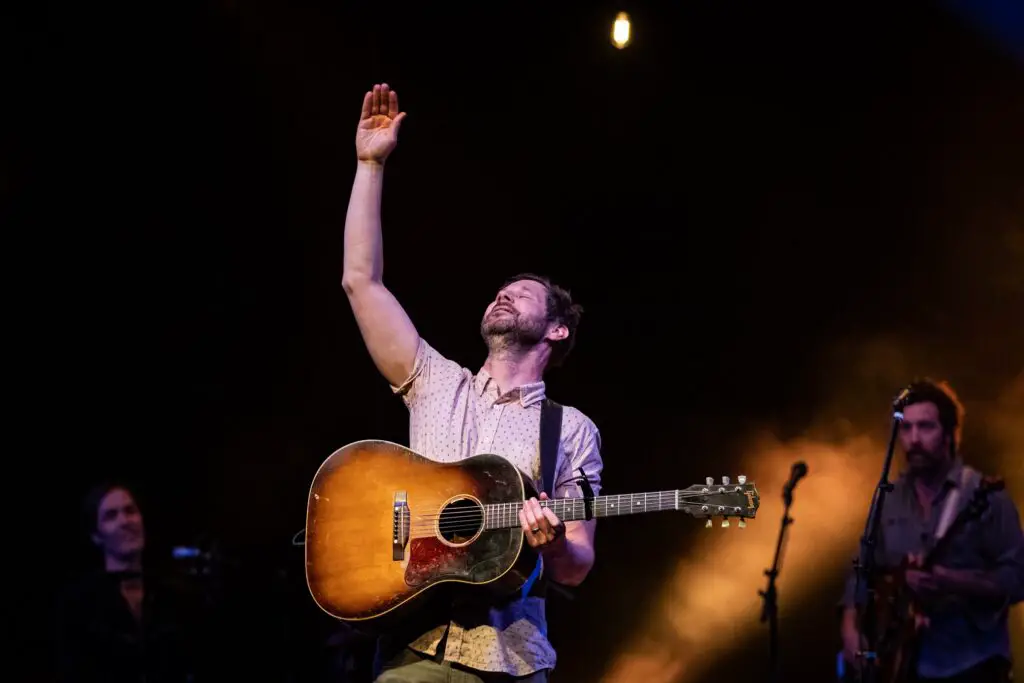 Dan closed out the night with an acoustic version of his hit 'So Much for Everyone' from his debut album. Except he didn't play it from the stage, Dan, and his backing band, went to the back of the general admission floor area, and stood by the railing near the first row of seats. There he was backlit by a giant "orb" of white light and enjoyed a final sing-along with the audience. The song closed out the evening as it faded out beautifully with everyone singing along.