Photos from Sloan in concert in Ottawa
[Another photo report and review from Ottawa correspondent Ross MacDonald. – AC]
On Thursday night (February 2), just prior to the first big deep freeze of the year, Sloan came to Ottawa to play a sold-out show at the Bronson Music Theatre..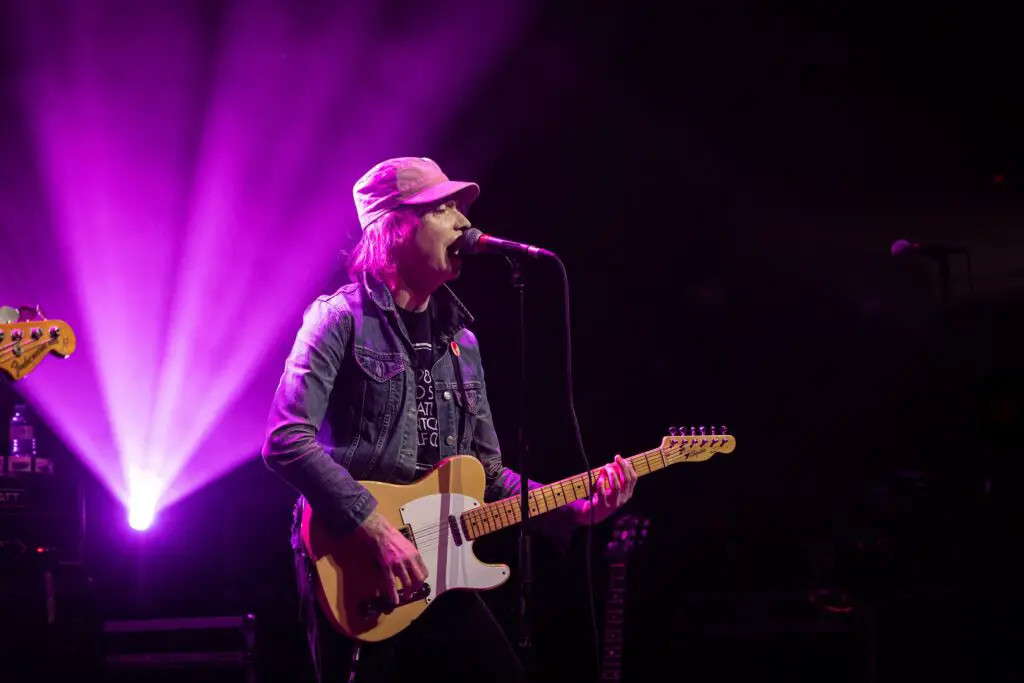 On 8 February, Sloan will be celebrating 32 years together as a band (and they played 32 songs in Ottawa, coincidence?). Sloan has a very deep catalogue of singles from their 13 studio albums. To say the audience was appreciative that they played over 30 songs is an understatement. With no opening act, Sloan played two sets (plus encore) for over 2.5 hours. It was an opportunity to not only play their hit singles from the past 30 + years, but they also played all 12 songs on their new album 'Steady' (their 13th studio album).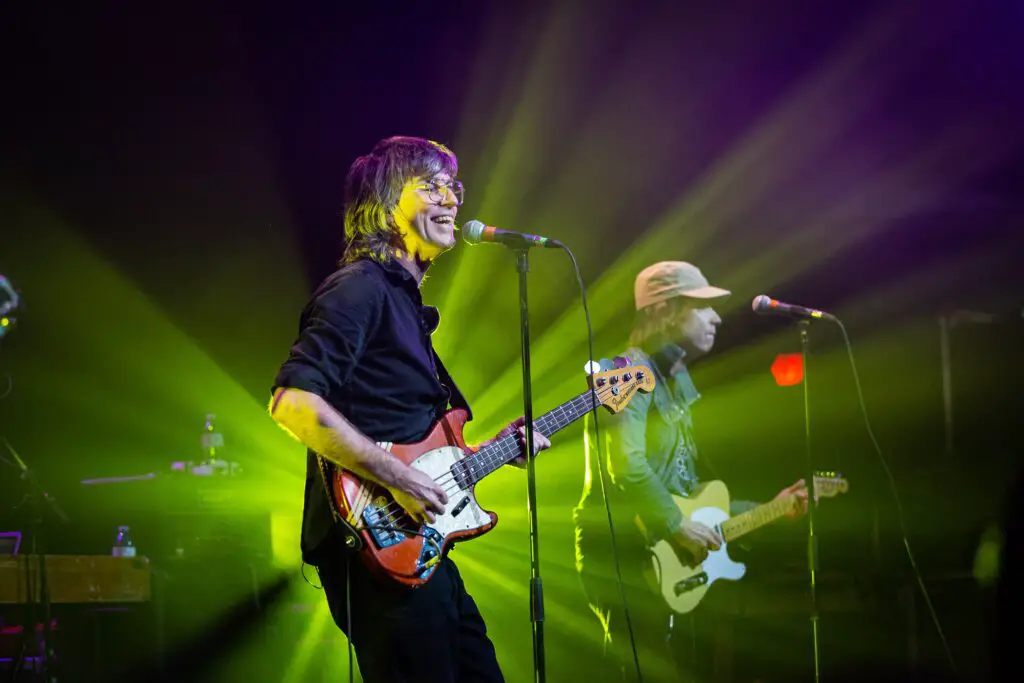 The evening was also fairly heavy with performing seven songs from Sloan's fourth studio album 'Navy Blues'. Near the beginning of the first set, played the first four songs of 'Navy Blues' in the same order as the album. They also closed their second set with the hugely popular 'Money City Maniacs' from 'Navy Blues'.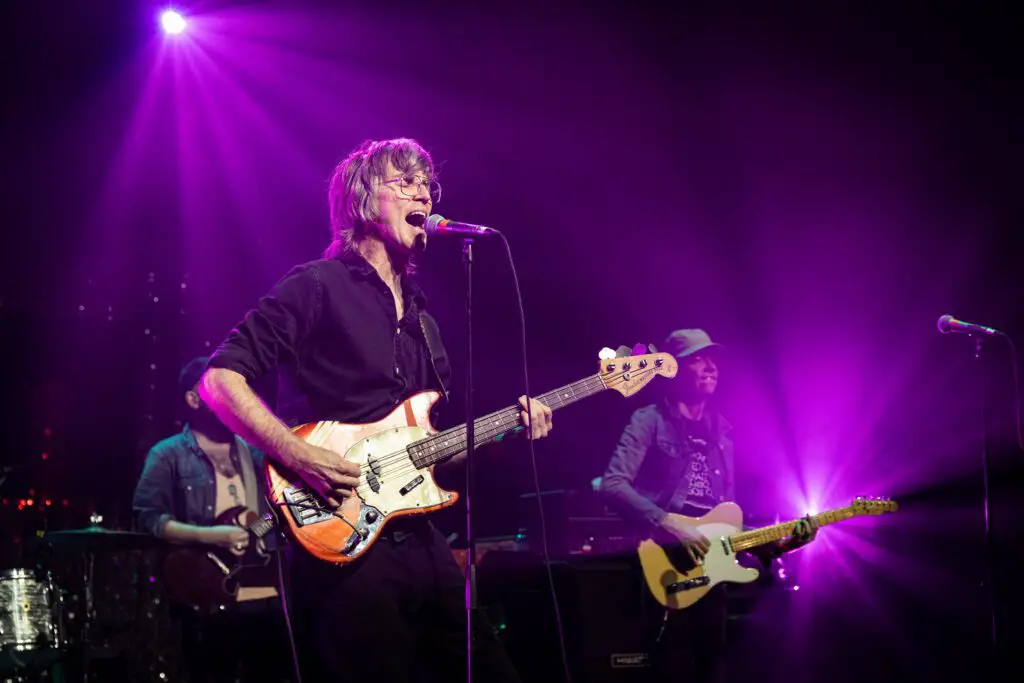 13 is not an unlucky number for Sloan. Their new album 'Steady' (their 13th) is beautifully crafted. The guitars and rhythm section mix brilliantly with the vocal harmonies. Sloan continues to grow and evolve without alienating long-time fans. This is especially evident in their new hit single 'Scratch The Surface' which had everyone singing along. And for that song, they flew a drone around the hall shooting a video for a future release.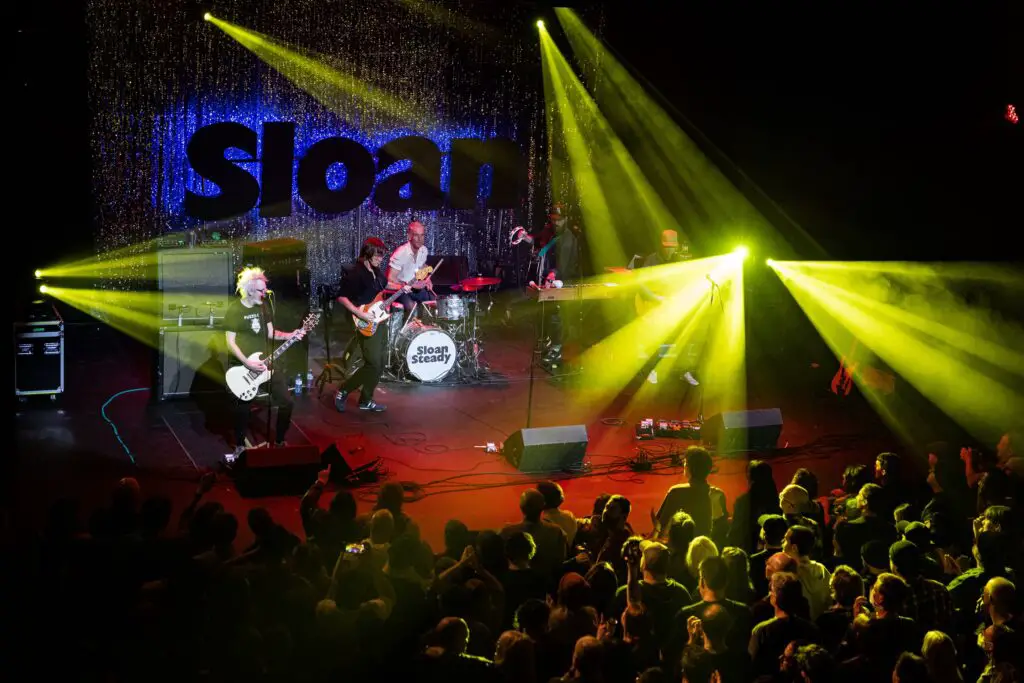 Sloan makes it a priority to keep the audience on their toes. Several times during the show they would play musical chairs with Chris moving over to drums, Andrew would come out front to play guitar and take over vocals, and Jay would grab Chris's bass. Only Patrick was allowed to stay in place. But there is always an exception… When the band played their hardcore song HFXNSHC Patrick put aside his guitar and came to the edge of the stage to belt out the song directly to the screaming audience.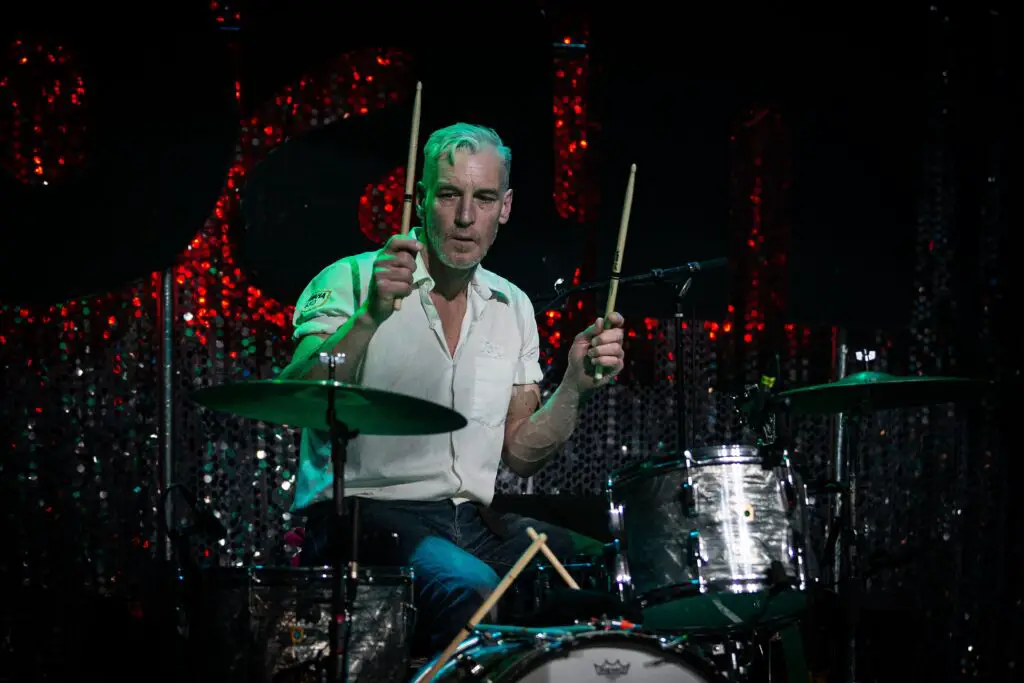 Toward the end of the show, Chris stated "We are in a battle with U2! The battle for the longest-lasting lineup!" Since forming in early 1991, Sloan has had the same original lineup, no changes whatsoever. And not only have there been no changes to the lineup, Sloan is also unique in that all four band members write the music and take turns singing lead vocals. (p.s. U2 has a 15-year head start on Sloan, but only one more studio album.)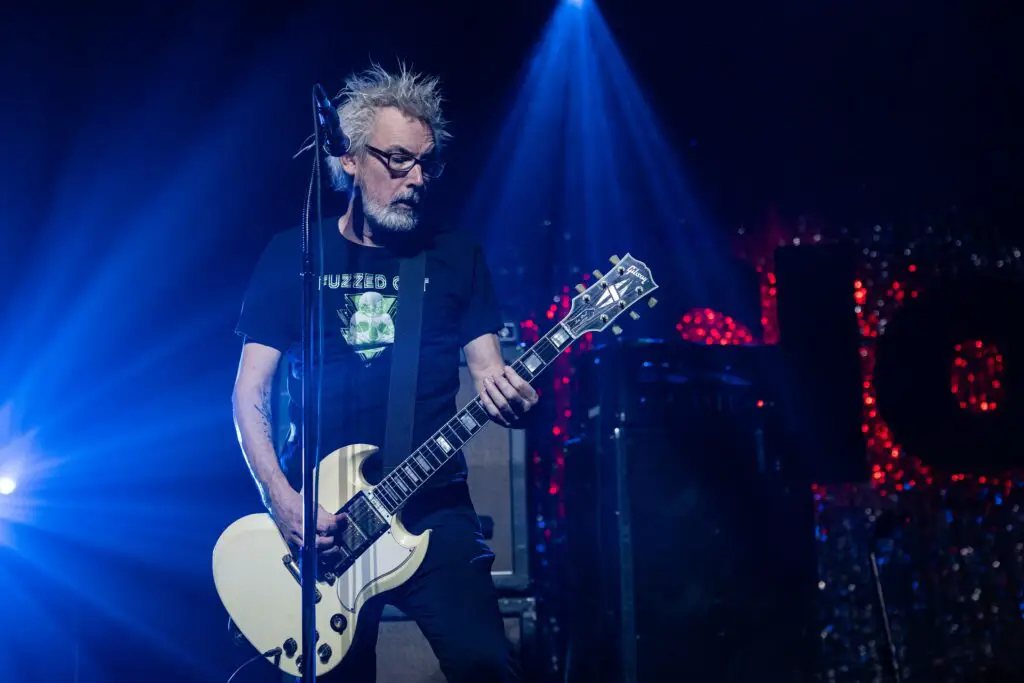 Sloan closed out the evening with a four-song encore playing hits from their earlier albums, finishing with the massive hit 'The Good In Everyone'. It was definitely appropriate!
Jay Ferguson – vocals, rhythm guitar, bass
Chris Murphy – vocals, bass, drums
Patrick Pentland – vocals, lead guitar
Andrew Scott – vocals, drums, rhythm guitar
Touring member: Gregory Macdonald – keyboards, percussion, rhythm guitar, backing vocals