Photos from The Cure's marathon show in Toronto
[Ross MacDonald was there for all two hours and forty minutes. – AC]
The Cure started off their concert at Budweiser Stage in an unconventional way. Instead of exploding out of the dark into a high-intensity cacophony, the band came out on stage and quietly started into their new, unreleased, single 'Alone'. As the instrumental played, Robert Smith appeared. He didn't immediately go to his microphone.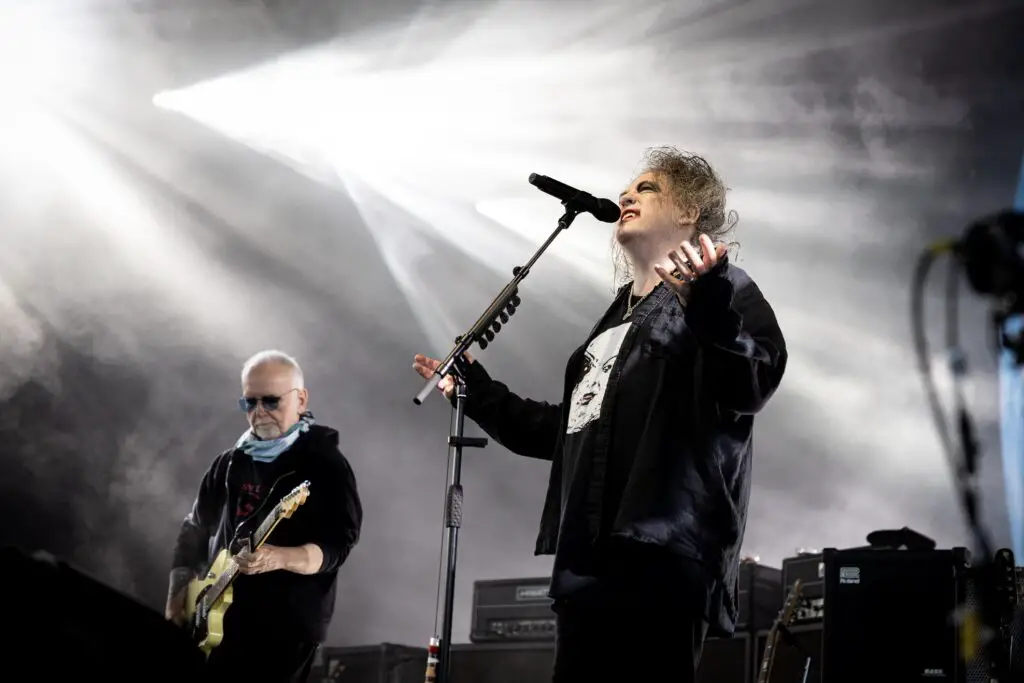 Instead, he took several minutes to silently interact with the crowd. Robert waved to every section, smiling, and showing appreciation at the sold-out crowd. Both Robert and the crowd were embracing the moment, it was a surreal connection between the artist and his fans.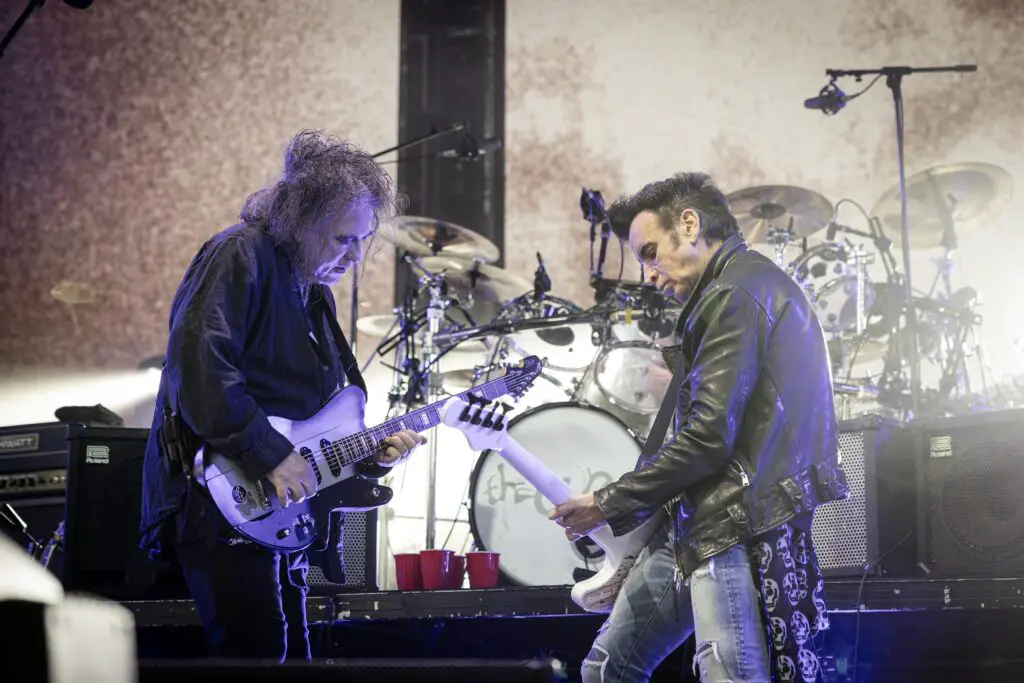 Robert Smith LOVES his fans. Before the tour even started, he worked with Ticketmaster to help solve the scalper problems and keep ticket prices and fees reasonable. And he succeeded in not allowing dynamic pricing. Plus Robert convinced Ticketmaster to reduce its add-on fees.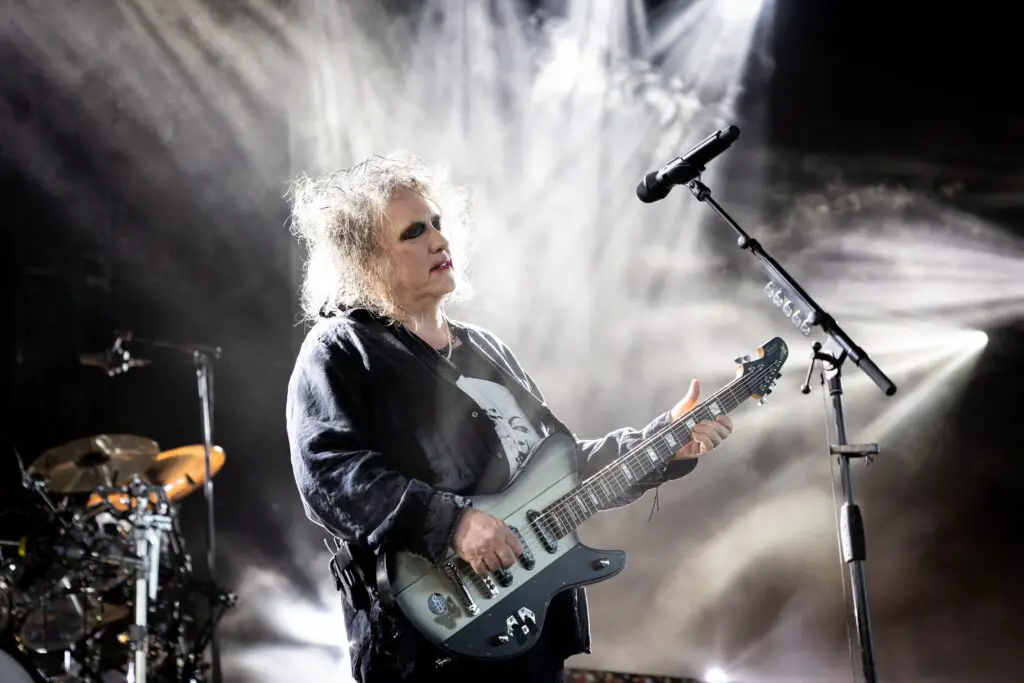 But back to the show. After several minutes of mutual adoration Robert started singing the sobering lyrics to 'Alone'. The Cure is renowned for a combination of beautiful melodies accompanying serious prose of longing, despair, and even idealization.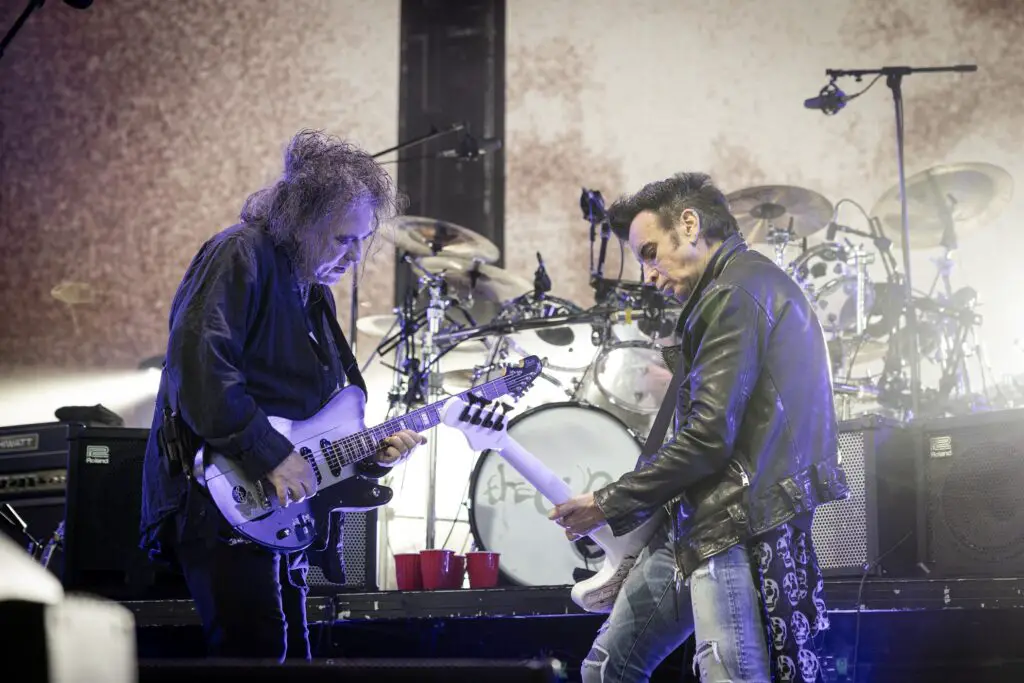 Next was a familiar single from 1989's album 'Disintegration': the hit 'Pictures of You'. Many think of The Cure being a synth-heavy new-wave band, and some of their material does have the keyboards more at the forefront. But for 'Pictures of You' there were three guitars on stage playing off each other. They build up the instrumental sections and then Robert starts singing, not an overpowering scream, he still has his melodic tone.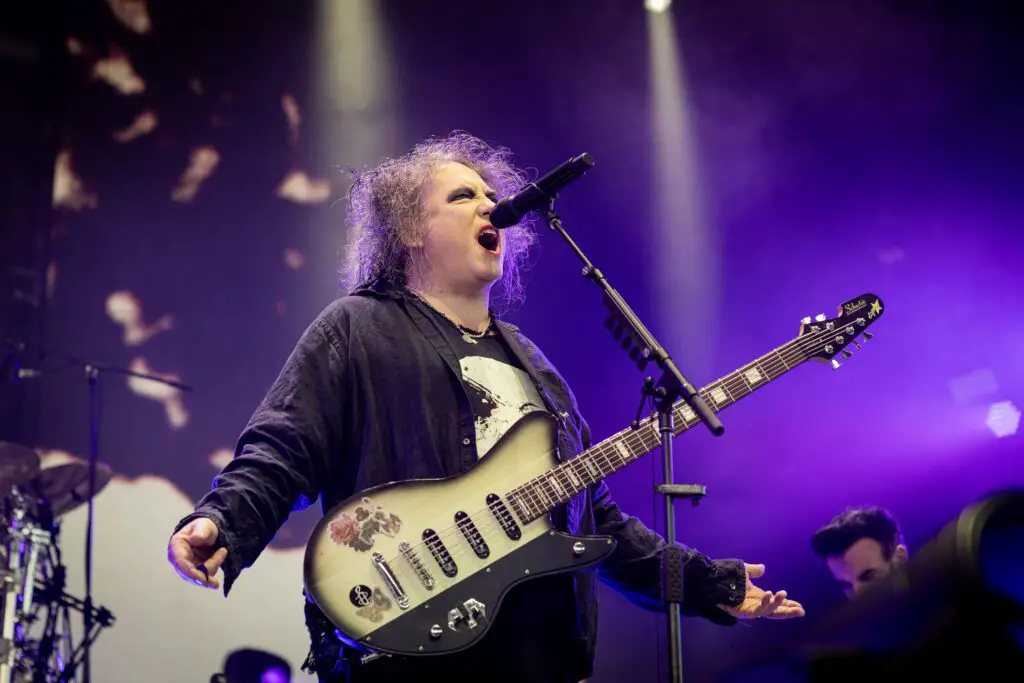 Robert Smith's voice is still as strong, and on key, as it was 30+ years ago. A true test was that he didn't miss a high note even on the quiet songs; there was no cracking at all, just pitch-perfection.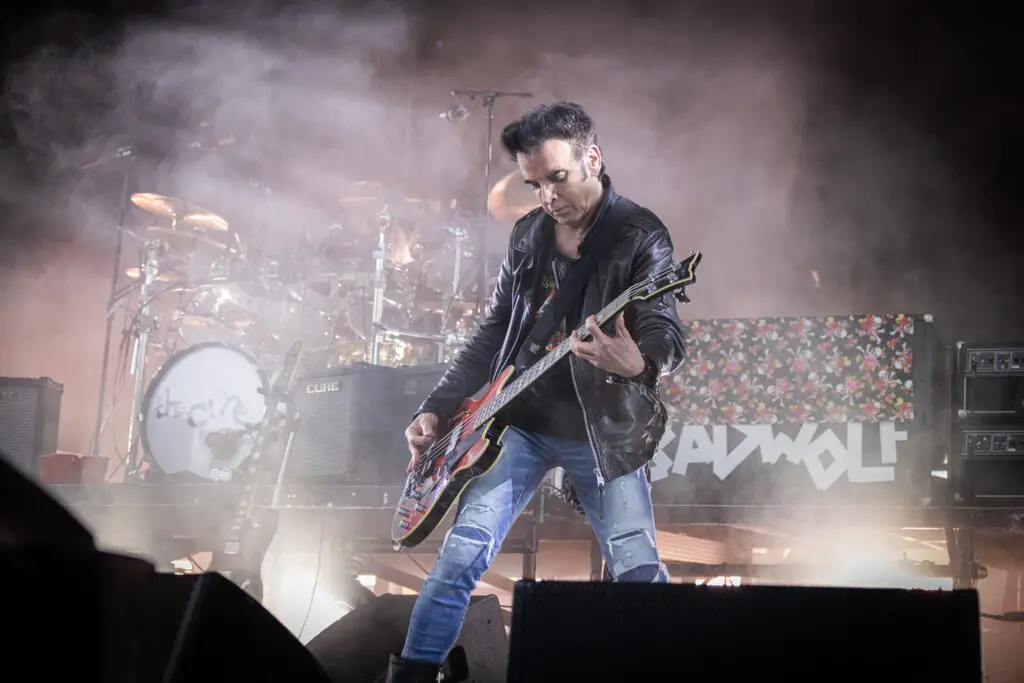 The Cure played for over two and a half hours, which gave them plenty of time to delve deep into their grandiose catalogue. Including older hits like 'A Forest', which closed with a bass solo by Simon Gallup that drew up some extra-loud cheers.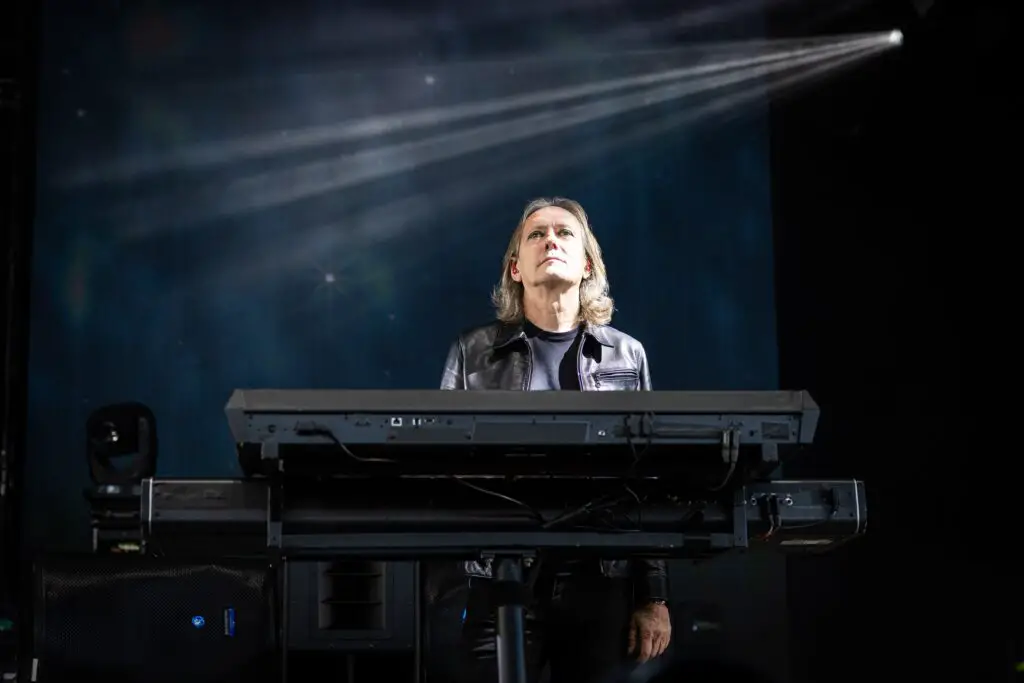 The Budweiser Stage is aurally a beautiful venue. It is an outdoor bowl, and although some don't like sitting on the side of the hill, the bowl has delightful acoustics that offer no reflections. So to fill the sound, The Cure added lots of reverb on the guitars and on Robert's microphone. It was perfect, a full sound that didn't bounce around. And it didn't hurt that the weather was perfectly cooperative.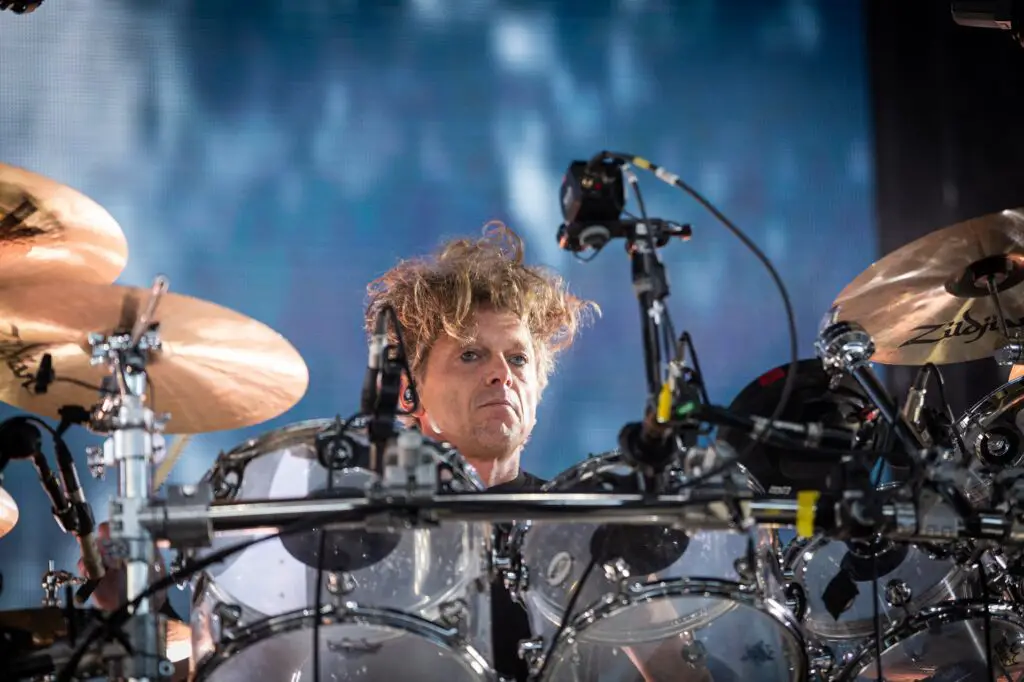 The concert filled all the senses. A perfect example was when The Cure played their hit song 'Fascination Street'. The colorful lights and projections on the back screen of cityscapes and a Ferris wheel matched the ringing guitars and vocals perfectly.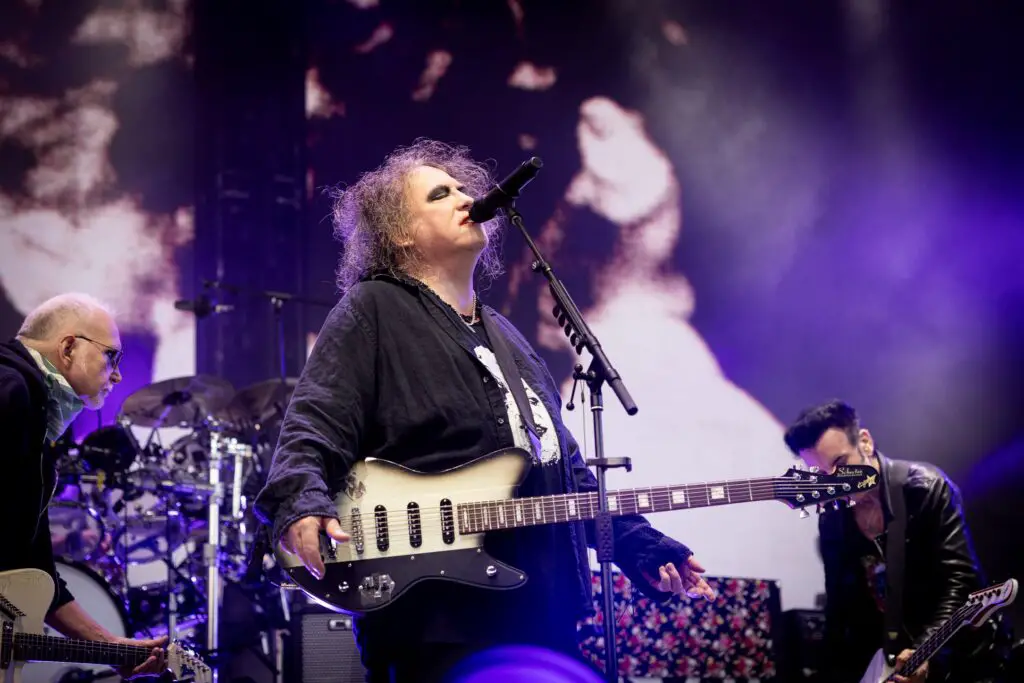 There was not much verbal discourse with the crowd, The Cure definitely let their music talk for them. But Robert continuously showed non-verbal appreciation to their fans. And the fans didn't mind one bit hearing more and more music instead of banter.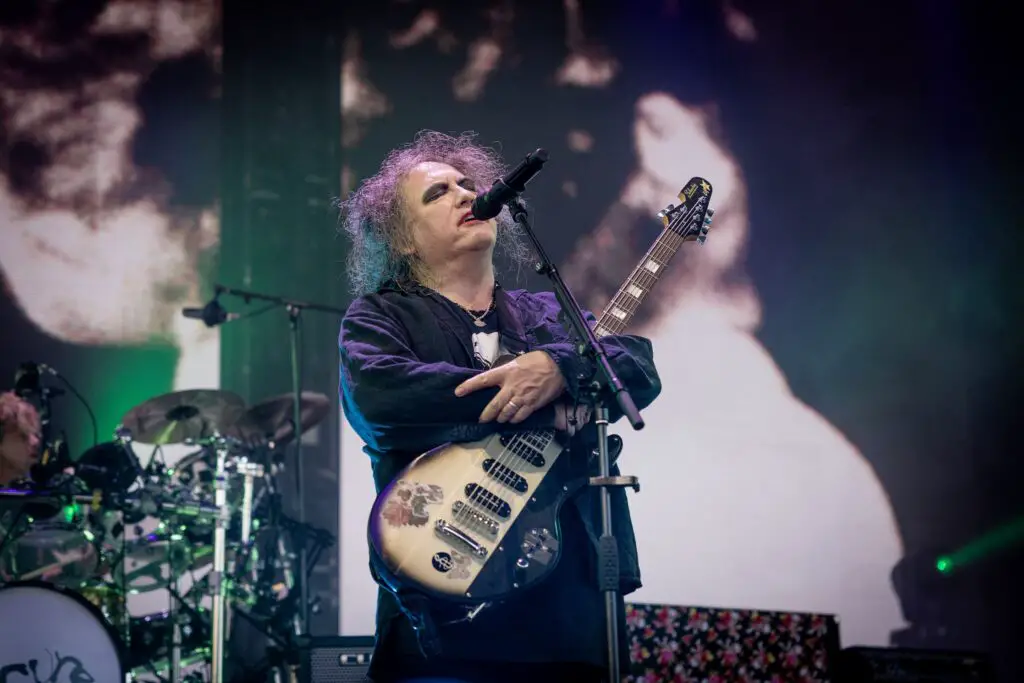 The Cure defies being placed into a singular musical genre. And the extended encore was a perfect example. From the catchy new-wave synths of 'In Between Days' to the goth-rock song 'Lullaby'. And then 'Just Like Heaven' is pure alt-rock starting with Simon's bass and Jason's drums, followed by guitar riffs that run down and then back up.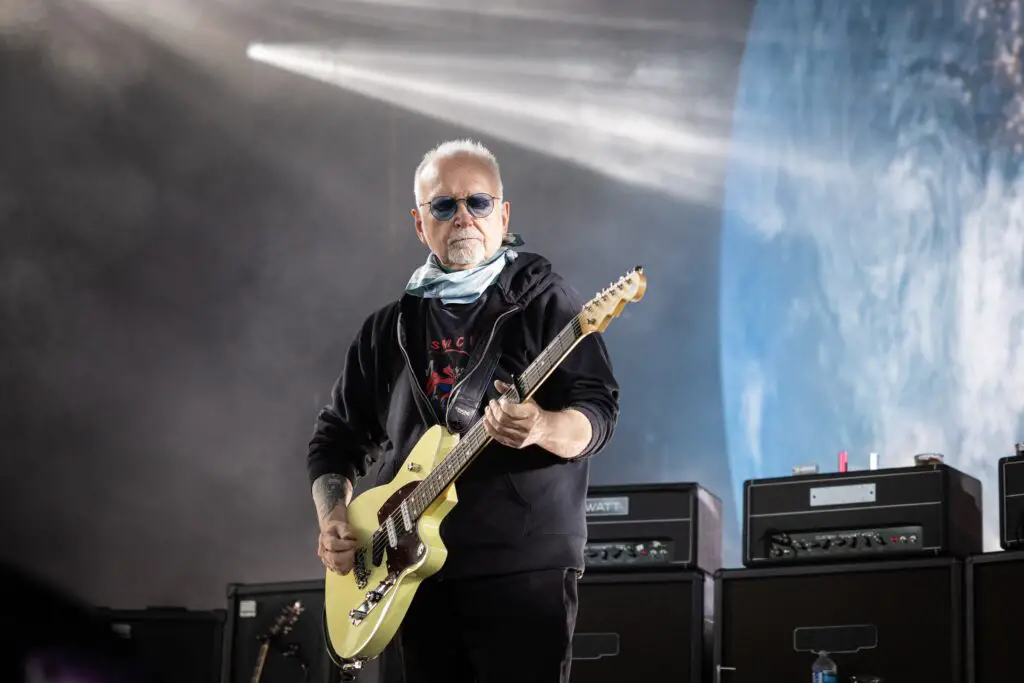 Even though Budweiser Stage is an arena with seating, EVERYONE was on their feet all night, but when 'Friday I'm in Love' started, everyone started dancing and singing along, it wasn't an option.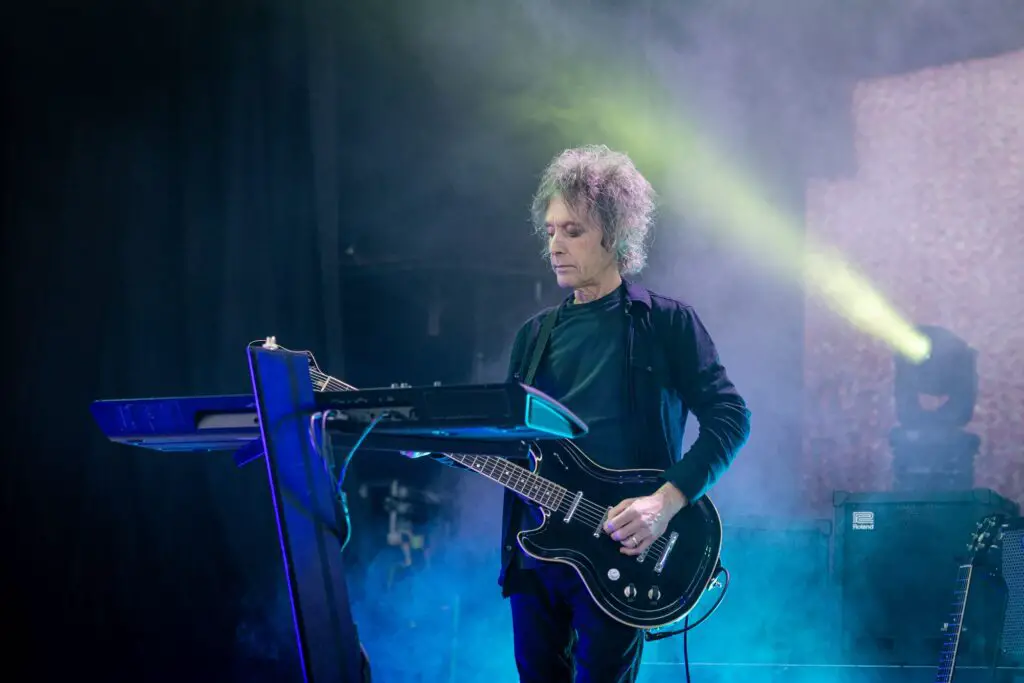 Robert still plays lead guitar with his signature riffs up and down the frets. All night he had a lot of interaction with long-time bandmate Simon, often turning into jam sessions. After almost three hours, the finale of 'Boys Don't Cry' came too soon. From beginning to end, the fans love The Cure, and The Cure love their fans.
Robert Smith – lead vocals, guitars
Simon Gallup – bass
Roger O'Donnell – keyboards
Perry Bamonte – keyboards, guitar
Jason Cooper – drums
Reeves Gabrels – guitar, electric sitar