Photos from the Ottawa show by Mt. Joy
[Another live concert report from Ottawa correspondent Ross MacDonald. – AC]
Even though it was a cold Tuesday night, California's alt-rockers Mt. Joy played to a sold-out show in Ottawa's Bronson Music Theatre.
Opening the night's show was folk singer Basia Bulat performing solo onstage. She may have been alone, but she played a variety of instruments throughout her set starting with a charango, then acoustic guitar, and piano; she also received a lot of help from the packed audience.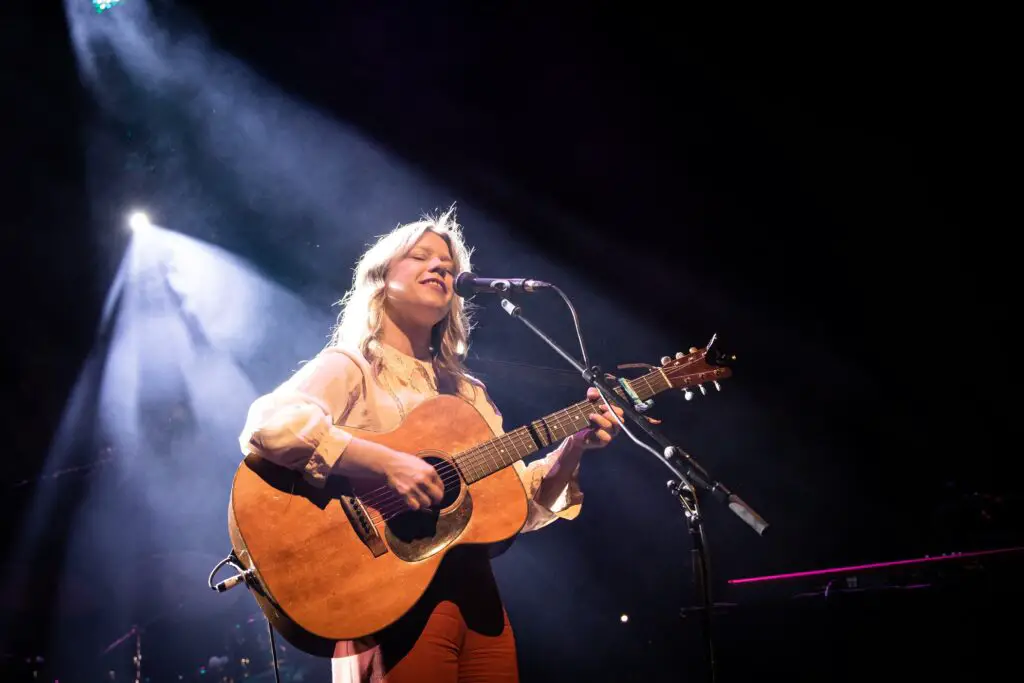 Basia has a beautiful voice and performed a haunting rendition of "I'm On Fire". It was a magnificent start to the evening.
In just six years Mt. Joy has amassed an impressive number of singles which added depth to their setlist of original material.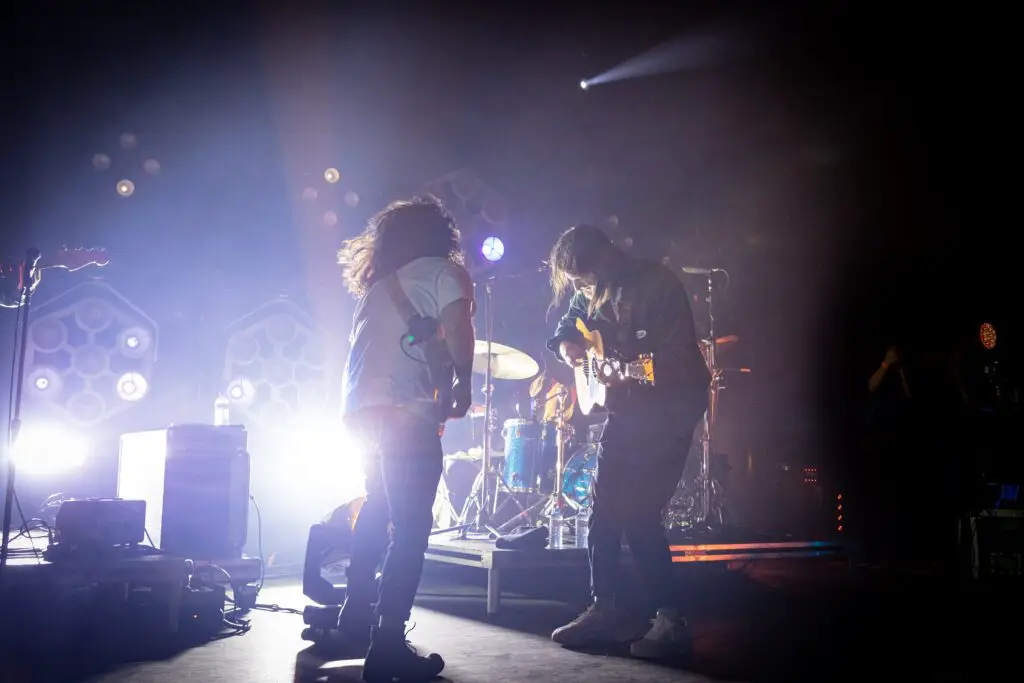 Mt. Joy had the audience singing along to every song, from their whimsical (Jesus drives an) 'Astrovan', until the very end with their number one hit song 'Silver Lining'. And throughout the show, it was evident that the band was having a great time too, notably during Jackie's solo on 'Let Loose' and Sam's nod to Damon Albarn/Gorrilaz with some of his riffs in 'Julia'.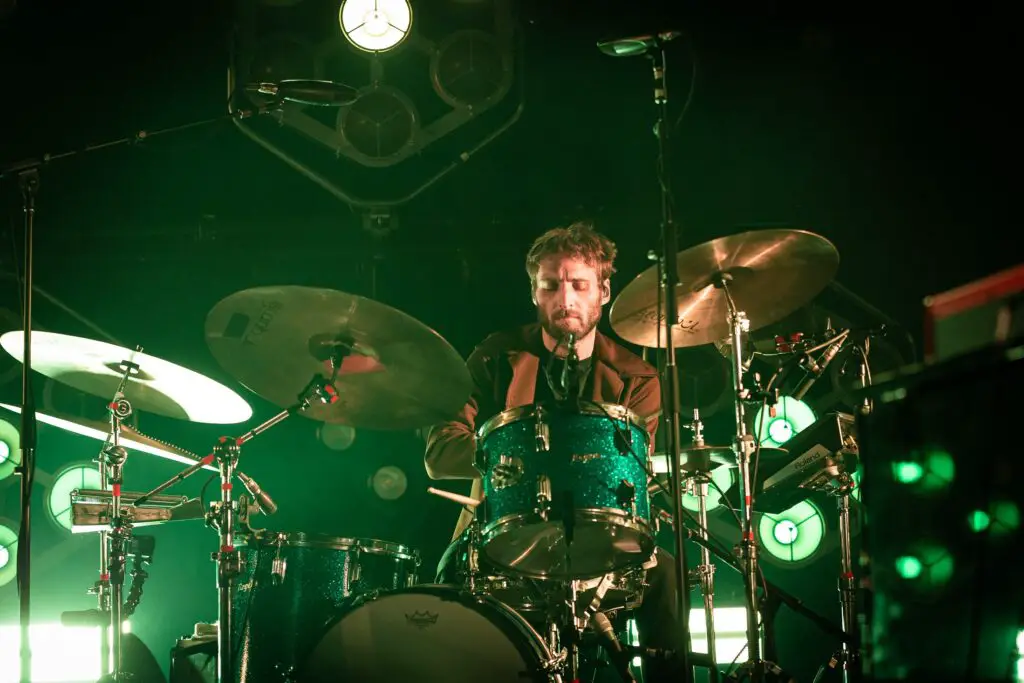 It seems contradictory that Mt. Joy is both tight musically with their musicianship, and yet loose with their feel. A perfect way to warm up on a cold night in the nation's capital.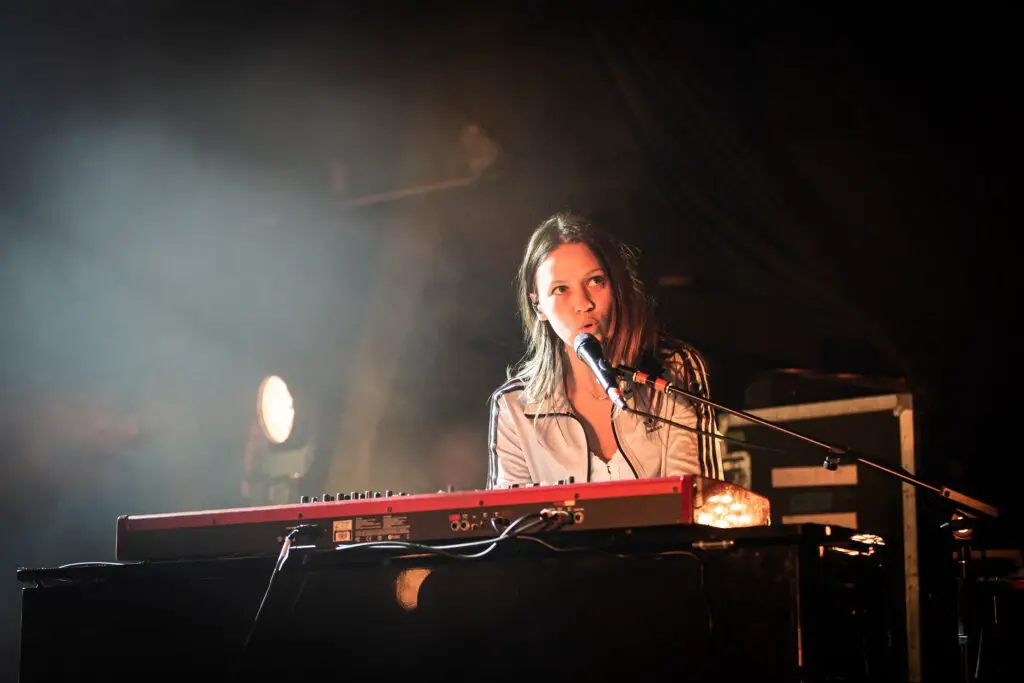 Mt. Joy:
Matt Quinn – lead vocals, rhythm guitar
Sam Cooper – lead guitar, backing vocals
Sotris Eliopoulos – drums, backing vocals
Jackie Miclau – keyboards, backing vocals
Michael Byrnes – bass, keyboards, backing vocals