Picture of the Day: Joe Strummer Poses with the Sikh Elvis
Rupinder sent me this.  Yes, that's Joe with Peter Singh, "the Sikh manifestation of Elvis," who was from Punjab, Pakistan.  He says he decided to follow Elvis when The King came to him in a dream at the age of 33.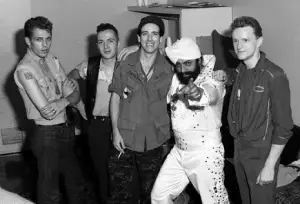 Read more at Dangerous Minds.