Pictures and a review from the last-ever KISS concert in Calgary
KISS has promised that this current tour will be their absolute last–at least with Gene Simmons and Paul Stanley in the group. Simmons says that the band will most likely continue as a brand with four different members. Has that ever been done before?
Anyway, Baden Roth offered to be a correspondent for the last KISS show (with Gene and Paul, anyway) in Calgary.
KISS and Fans "Shout it Out Loud One Last Time! 
This past Sunday in Calgary, Alberta, the stage was set for the iconic rock band KISS to electrify The Scotiabank Saddledome. This much-anticipated concert, which had been eagerly marked on calendars since its announcement in March, marked the final leg of their North American tour and this was a show made for the fans to love.
As the night kicked off, Oshawa rock duo Crown Lands tore into their set with their raw, prog-like sound, the very edge that probably clinched their 2021 Juno Award for Breakthrough Group of the Year. While they unleashed their rock angst on stage, fans, oozing attitude, made their way to the seats. They put on their final touches on their rock-star makeup, yanked their wigs tight, and zipped up weather-beaten black leather jackets.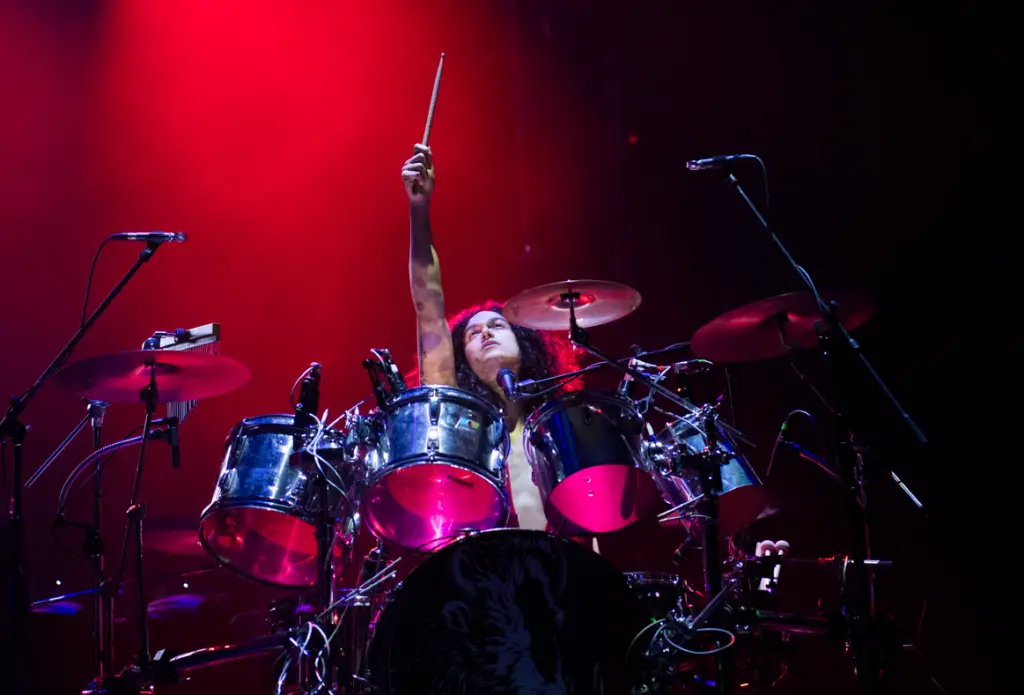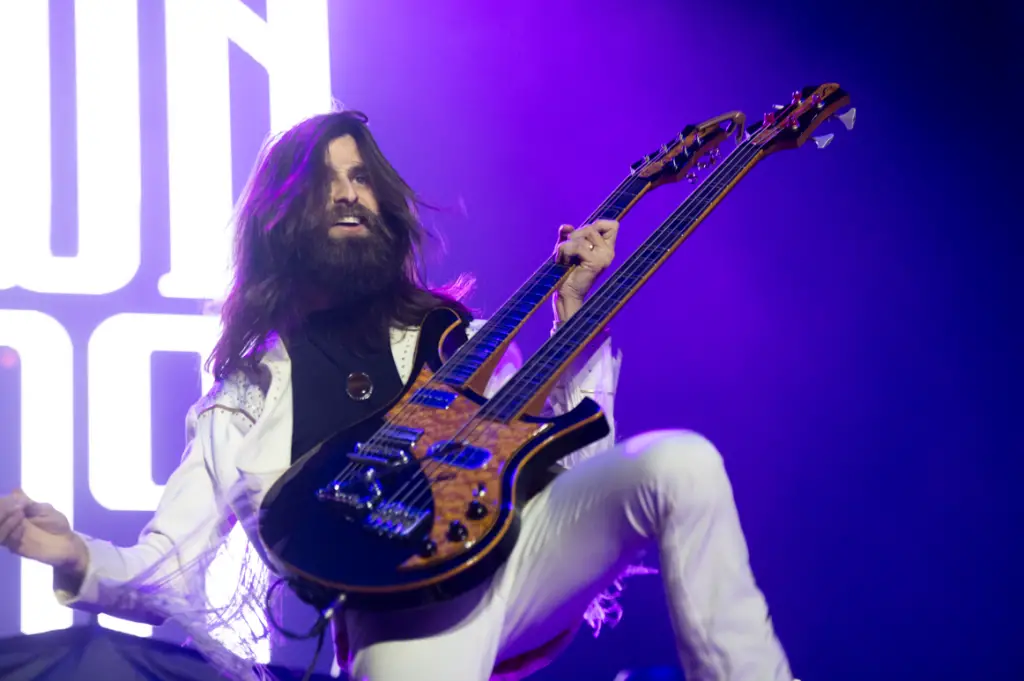 Embracing the rebel spirit, they flaunted their newly purchased KISS-approved merch, gripping beers, ready to salute in raucous camaraderie when the band they'd been itching to see would finally erupt onto the stage.
The Saddledome was packed to the rafters, as this sold-out show had been highly anticipated for almost 10 years. For those just tuning in, the band's big arena show in 2013 was cancelled due to historic flooding in Calgary, dashing hopes of seeing them that year as the city worked to recover. After a decade-long wait, fans decided it was time to rock with KISS one last time.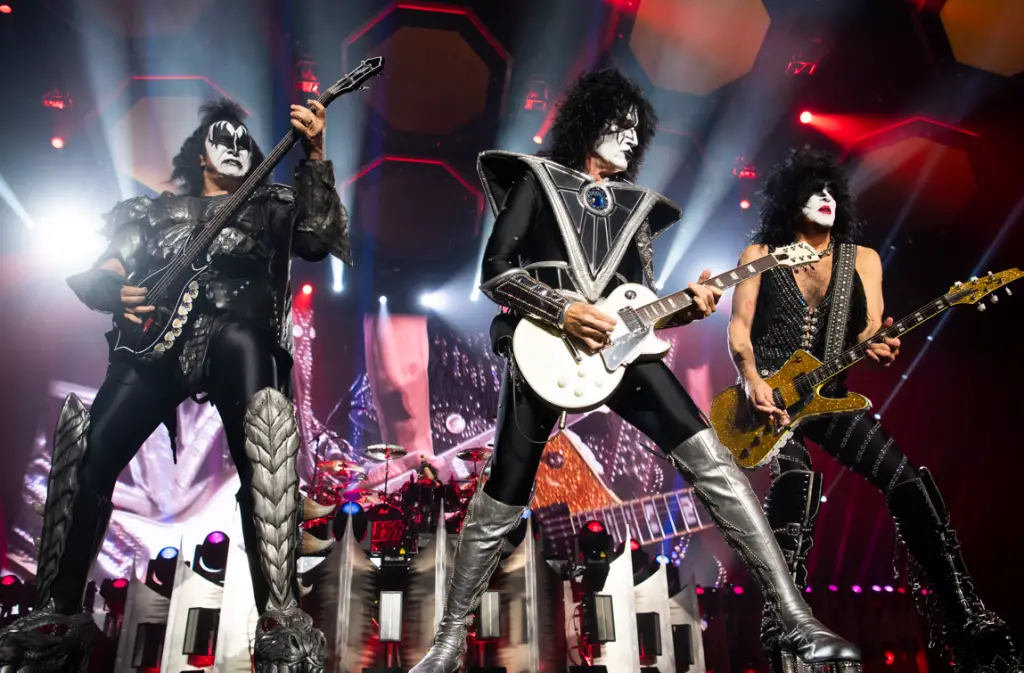 Little Known Fact: KISS's first Calgary show dates back to 1974, held in a local college gym (Southern Alberta Institute of Tech and Design). That's 49 years ago, for those keeping count.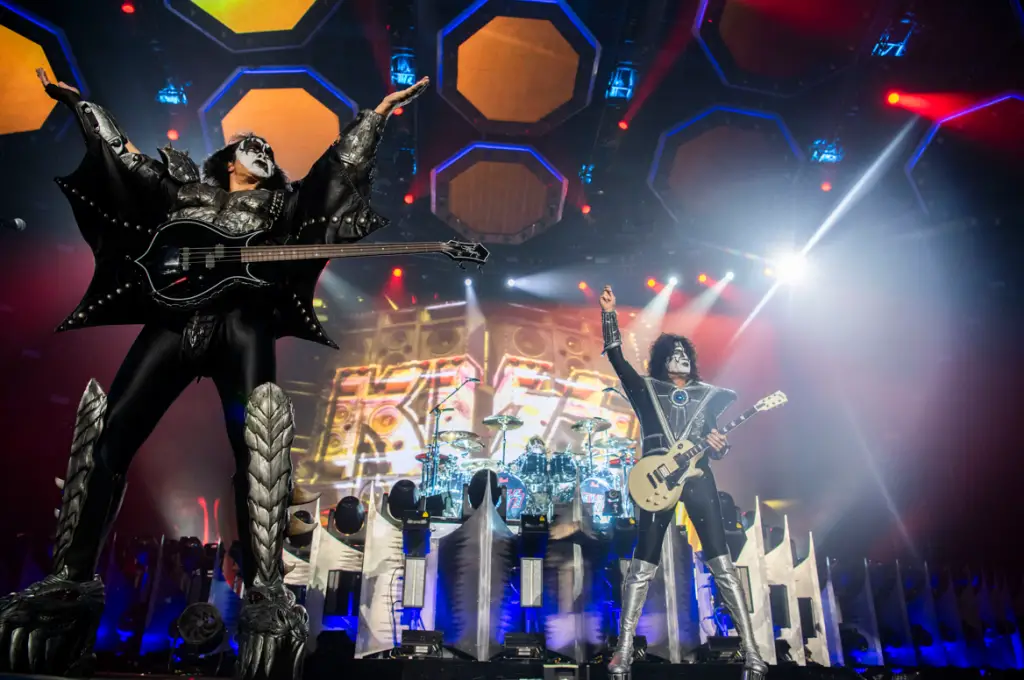 The concert kicked off with a bang, quite literally, as "Detroit Rock City" thundered through the Saddledome. The air crackled with fireworks, and over-the-top pyrotechnics sparked the start of the high-energy show. Gene Simmons, Paul Stanley, and Tommy Thayer descended from the roof on futuristic risers, sending the audience into a frenzy of cheers. This grand entrance paved the way for a night of pure fan-service rock 'n' roll!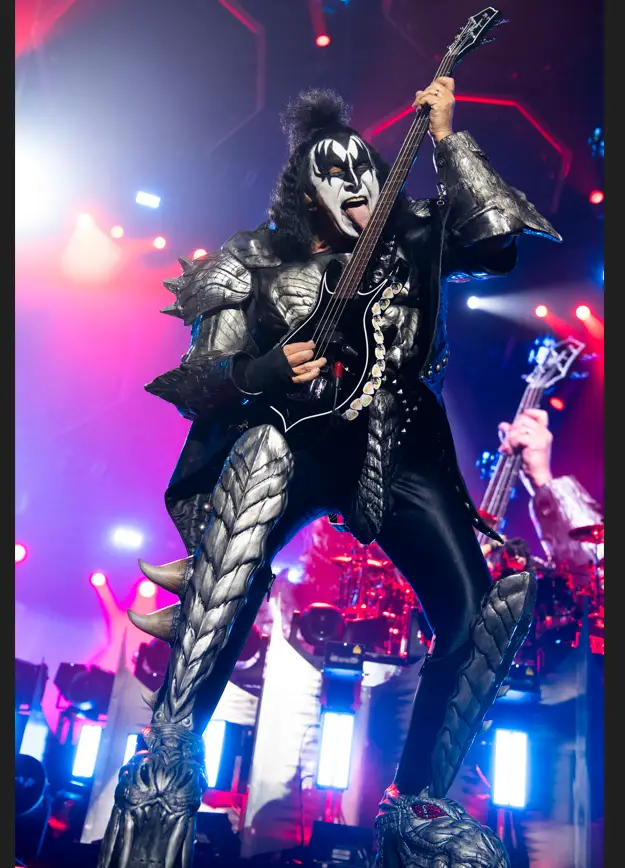 Fans were likely out of breath as the rockers launched into its 2nd arena anthem, 'Shout it Out Loud'. This is where Gene Simmons was a force to be reckoned with, mesmerising the audience and photographers with his iconic tongue theatrics, a spectacle only he could deliver. The other band members skillfully dominated the stage, connecting with the captivated audience. Their dynamic presence was enhanced by floor-to-celling screens displaying visuals of their legendary poses, crafting an engaging and immersive concert experience that only KISS fans could expect, and the band delivered!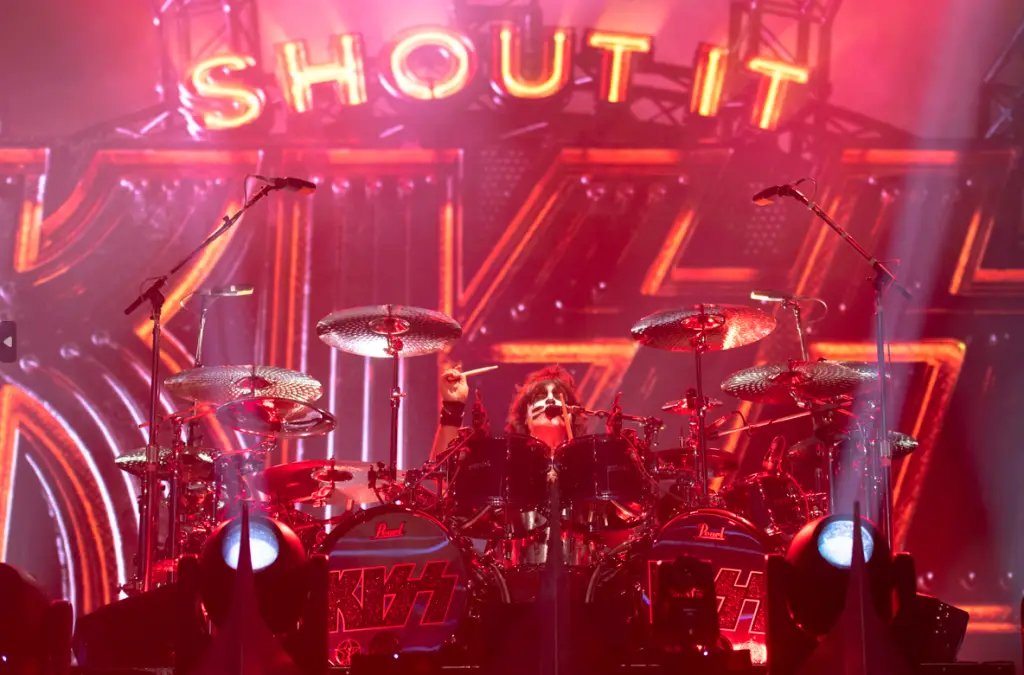 Sunday night became a head-banging homage to the ages. The band ripped through a setlist that was a time machine of their multi-era hits, including blazing tracks like 'Heaven's On Fire' and 'Lick It Up'. These electrified the crowd, standing shoulder-to-shoulder with vintage anthems like 'Cold Gin' and 'Deuce'. The band shone a rigid spotlight on their monumental 'Destroyer' album from 1976, with a hefty chunk of the night dedicated to four of its tracks, including the haunting ballad 'Beth'. As the amps blared and the stage lights scorched, it became crystal clear: this band's arsenal of hard rock classics is as deep as it is legendary.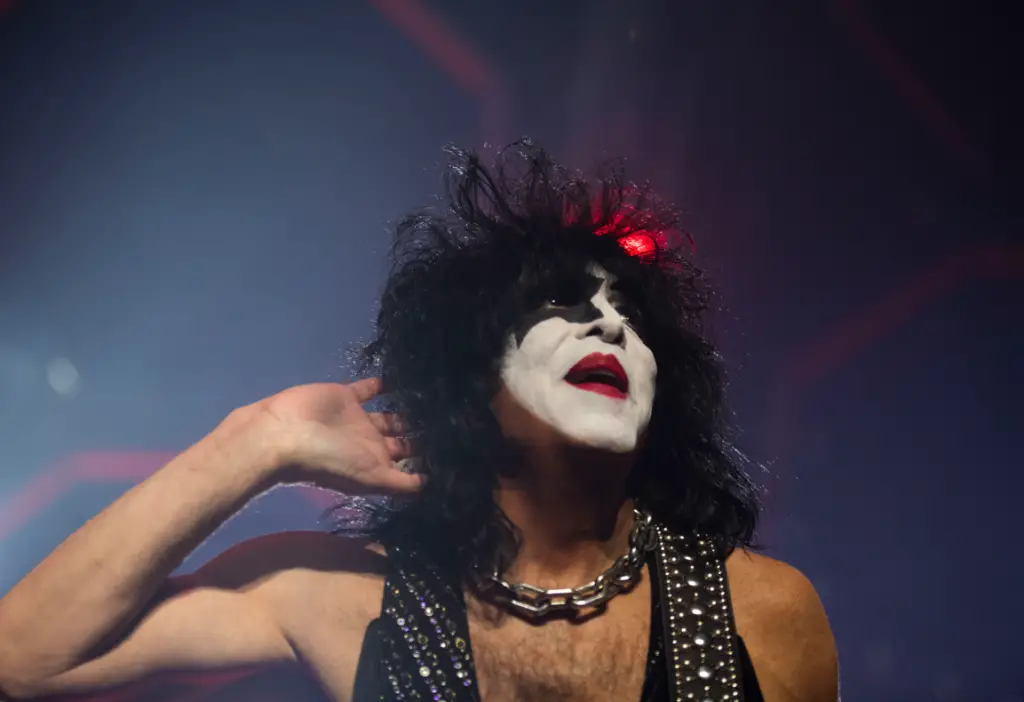 Not every Hit made the cut crowd-pleasers like 'Hotter Than Hell' and 'Flaming Youth' being absent. Yet, the night was still electrified when 'I Was Made for Lovin' You' echoed as the encore, igniting the Saddledome with unstoppable energy. Fans remained on their feet, riding the wave of excitement until the final fleck of confetti settled on the ground.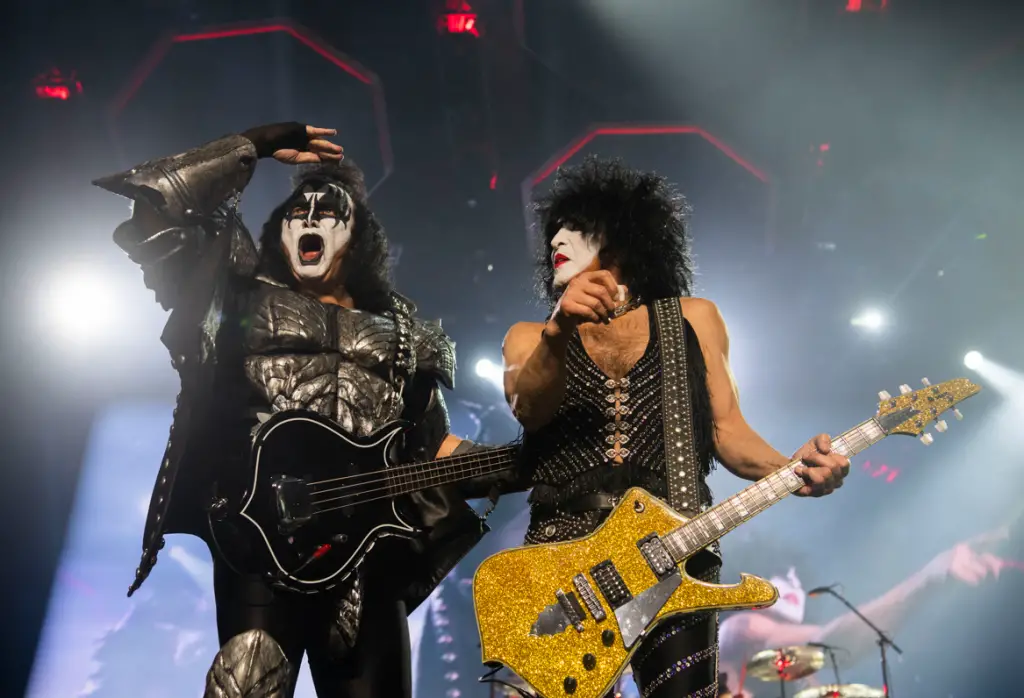 As the house lights finally pierced the darkness and the reality set in that KISS do, in fact, rock'n'roll all night and party every day.