Ping Will be Executed. Good Riddance.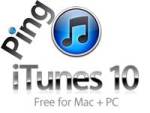 Like a lot of iTuners users, I tried Ping. I didn't like it. I didn't get it. I hated it. I gave up. So did everyone else.
Acknowledging that Ping is a failure, Apple is going to kill it with the next major update of iTunes. It's still there in 10.6.3, but that's probably the last we'll see if it. Apple will probably schedule a new release of iTunes this fall to coincide with iOS6 and that will it for Ping.
One of the issues with Ping is that no one needs another social network. Why not leave the social networking stuff to people who know how to do it? And now with iOS6's greater integration with Twitter and Facebook, it makes sense for Apple to push all the social stuff off their plate and onto theirs.
Goodbye, Ping. Good riddance.