Pink Floyd Fan Jailed for Pissing Off the Neighbours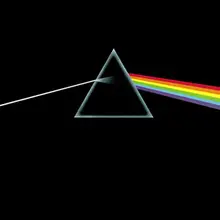 Paul Foster of Chesteron, Stoke-on-Trent, loves Pink Floyd.  He loved playing Dark Side of the Moon and The Wall at high volume at all hours of the day and night.  Sometimes, he'd play Dark Side ten times in a row, right until 4am.  The neighbours could suck it.
After a while, though, they got a little pissed–especially when the Floyd was followed up by ballads from Marvin Gaye and Barry White at similar volumes.
Well, all things must come to an end.  Paul has been jailed for 28 days.  His neighbours couldn't be found for comment because they were finally getting some sleep.
(Via AntiMusic)