Playable Instruments (Including Guitars) Made of Ice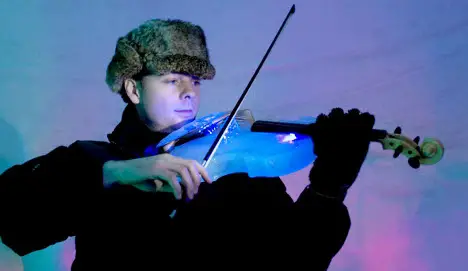 It would be easy tp make a crack about "cool music,"but I won't. Instead, I'll just direct you to this story about a Swedish outfit that's building an igloo to serve as a venue for their concerts.
Ice Music also has three months' worth of instruments carved from ice, including drums, mandolins, violins and xylophones.  (They used to have trouble with guitars; they tended to explode when they were tuned.)
So what kind of music will the group play?  Lady Gaga, for one.
More here. (Thanks to John for the link.)