Playlisting platform Soundsgood will die May 1
If you've ever gone to a post for an Ongoing History of New Music show (here's an example), you'll know that Eric Wilhite compiles a playlist featuring the songs in that program using a platform called SoundsGood
You can see why we like it: Clicking on the graphic takes you to a screen that gives the option of streaming the songs on the platform of your choice. That way, the playlist serves everyone, no matter which service you use (Spotify, Apple Music, Deezer, YouTube, YouTubeMusic, Qobuz, SoundCloud, and Napster)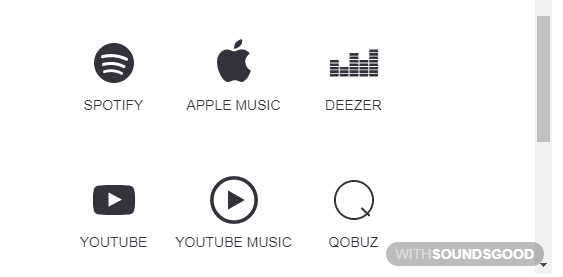 But now we're told that SoundsGood is closing down May 1 after being acquired by…well, I'm not sure. I'm still working on that.
The upshot, though, is that the playlisting platform will be shut down, leaving users who have been with SoundsGood since 2014 out of luck. That includes record labels as well as individual music fans. That includes 90,000 active playlists, 35,000 curators and 210 million fans.
So here's my question to you: If Ongoing History playlists can't be offered using SoundsGood, what do you suggest Eric and I do?
There are similar options (Soundiiz or Free Your Music, for example) along with different music widgets (Linkfire, Toneden) but who knows how long they might be around? Or should we just pick Spotify and be done with it?
Let us know. We don't want to leave you in the lurch.