PledgeMusic Officially Launches in Canada at CMW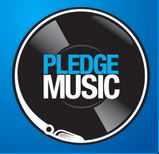 PledgeMusic is one of those sites that an artist can use to raise money for a future project like an album or tour. They're similar to Kickstarter and IndieGoGo.
Their official Canadian launch begins today with the kickoff of Canadian Music Week in Toronto. They're also sponsoring a free mixtape called The Coffee Shop Project featuring 17 tracks from new Canadian indie artists. Help yourself. Or you can look for free download cards at coffee shops throughout the city this week.
Interesting stat: in early PledgeMusic campaigns, Canadian music fans spent an average of $67 per transaction on helping artists they like. Compare that to the average $55 spend by American music fans.
(Via Hypebot)