Polaris Music Prize Upped to $50,000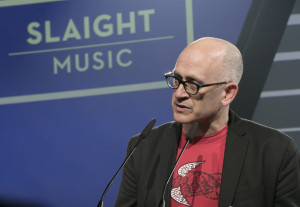 Now we're talking some serious money.
At the annual Slaight Music CMW Social this past Saturday, Steve Jordan, the founder and Executive Director of the Polaris Music Prize announced that Gary Slaight, President of Slaight Music, was kicking in an addition $20K to bring the grand prize in Polaris up to $50,000.  At the same time, all the acts with albums on the Short List will see their rewards go from $2,000 to $3,000. Nice.
And there's more. The new Slaight Family Polaris Heritage Prize will honor five albums from the five decades before Polaris came on the scene in 2006. We don't know much about that part of the equation yet, but details are forthcoming.
We'll hear about the forty titles on the Long List on June 16th during an event in Halifax. Everything will be whittled down to the Short List on July 16th with the gala heading once again to the Carlu in Toronto on September 21st.