Poll: Deciding Jack White's Greatest Hits
Help choose the very best from Jack White's 20+ year music career – Rock, blues, folk, country…he has done it all and then some!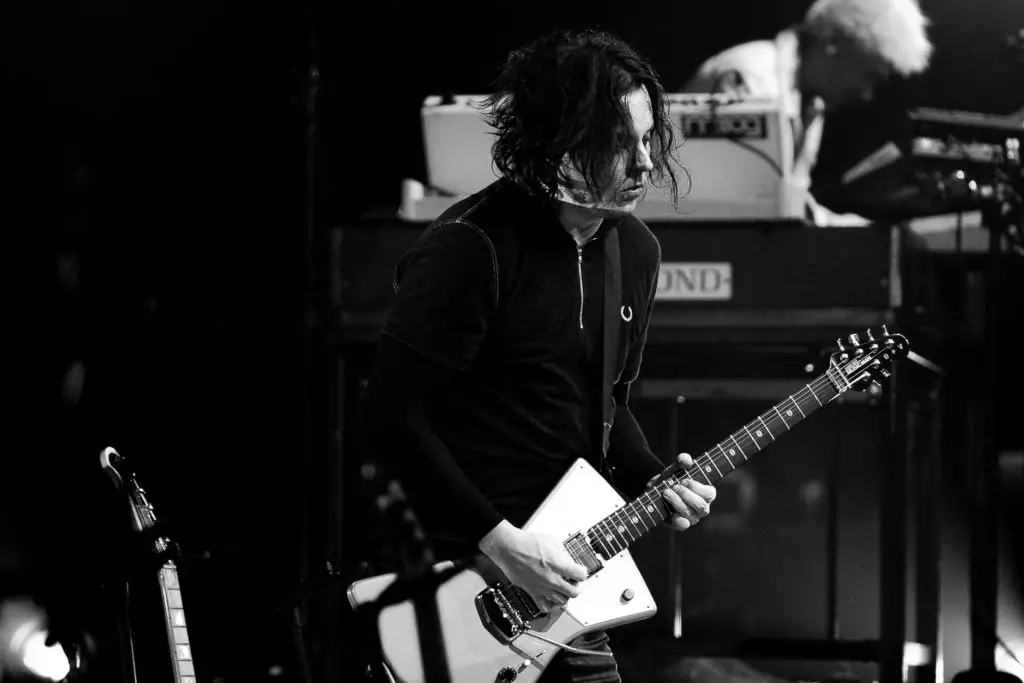 Anyone who's ever perused my author page on this website can quickly figure out that I'm a Jack White fan. I consider him the most important rock artist of the past 20 years, although that is not what's up for debate here.
No one, aside from maybe Ty Segall has been more productive – White has fourteen high-profile albums to his name as a member of The White Stripes (6), The Raconteurs (2, with another coming next year), The Dead Weather (3), plus a trifecta under his own name. This doesn't include his countless collaborations, from Quantum of Solace movie theme "Another Way to Die" (with Alicia Keys) to being name-dropped on A Tribe Called Quest's We Got It from Here… Thank You 4 Your Service.
While it is anything but the ultimate barometer of success, I've always been surprised there hasn't already been some kind of greatest hits compilation issued for him yet. I mean, The Best of The Vines came out way back in 2008, and they were the fourth best of the "The" bands! There's no better time to rectify this situation than with Jack currently on a 10-city tour of Canada before wrapping up the 9-months long Boarding House Reach gestation period. I want to know what the readers of A Journal of Musical Things think are Jack's all-time finest songs, whether they're Billboard chart-toppers (i.e., "Seven Nation Army", "Icky Thump"), or obscurities from when he was an upholsterer such as "Apple of My Eye".
This isn't like the US midterms; vote as often as you'd like by commenting on this very post, through Alan Cross' Facebook, Twitter, or by emailing [email protected] directly. Just a quick note that this is not Alan's email it's mine, the guy who's surname is the last lyric in The White Stripes' "Lafayette Blues". Let's come up with a kick-ass tracklist he'd be proud to press into vinyl at Third Man Records!