Prince's Toronto Home is Up for Sale Again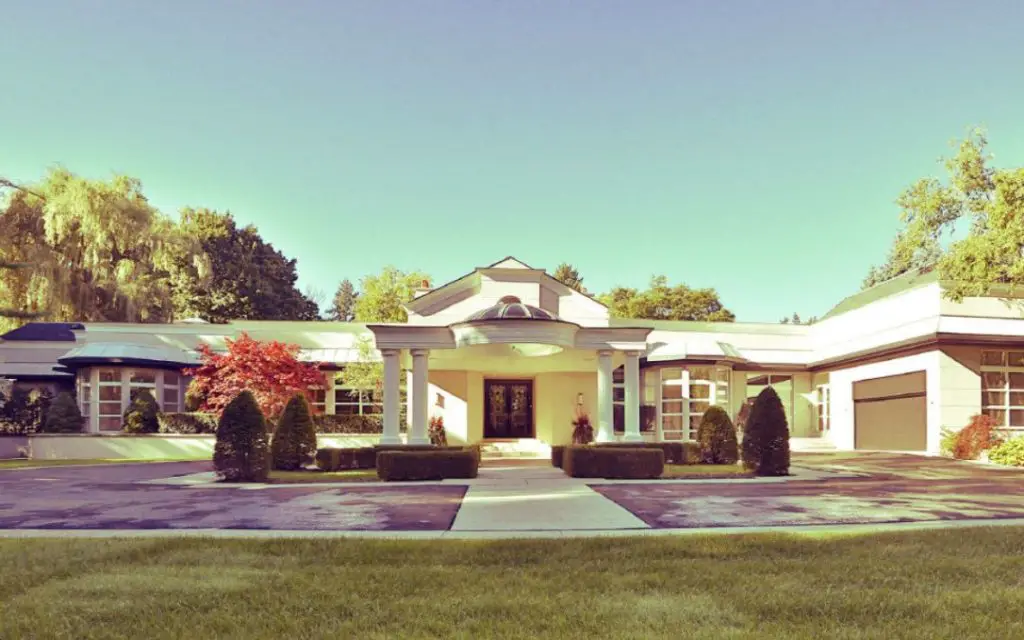 In a city already enduring sky-high housing prices, Prince is making things a little more frothy. The Purple One's former home at 61 The Bridal Path is up for sale for around $17.5 million. Prince lived there between 2001 and 2006 when he was married to Manuela Testolini, his second wife, who is from Toronto.
The owner listed the home for $13 million two years ago but there were no takers. Then he died and the sale was postponed until it looked like the seller wasn't trying to exploit the situation.
So what, exactly, does this place feature?
14,500 square feet on 2 acres
Purple carpeting
A sculpture of one of the typographic symbols Prince used to identify himself in the 90s.
An iron desk where Prince wrote and read.
Tennis court
Swimming pool with a heated cabana containing three-piece ensuite kitchen.
MASSIVE walk-in closets. And I mean MASSIVE.
A beauty salon. Seriously.
Proximity to Drake's new place.
And don't think you can just drop in and poke around during an open house. Showings by appointment only.
View pictures here and here.