This is Probably Going to be the Weirdest Music Movie of 2014
See this?  That's Michael Fassbender under that papier-mâché head.  Yes, THAT Michael Fassbender.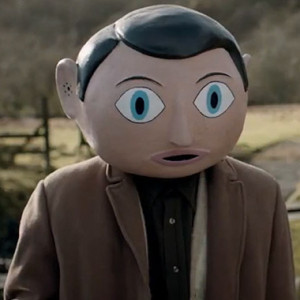 He plays Frank, the title role on a new music-themed film based–loosely, anyway–on the life and career of Frank Sidebottom, a character seen about Manchester in the very early 1980s.  Frank was the creation of Chris Sievey, founder of a punky band called The Freshies.  You might remember their near-hit–although you're excused if you don't.
Frank was Sievey's alter-ego, equal parts the Freshies' number one fan and the band's official mascot. Long before Daft Punk created their helmets, Frank was skulking around Manchester with his big head.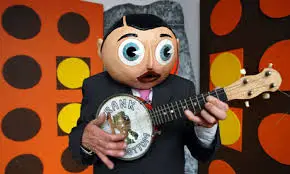 The character became far bigger than the Freshies. There's even a statue of him in the village of Timperley.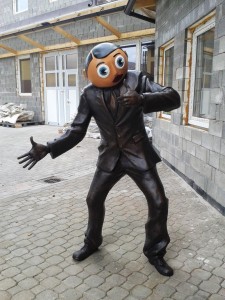 Sievey passed away from cancer a few years back, but the legend of Frank lives on in books and now in film.
Get on board with the Frank phenomenon while it's still early.  The New York Times had this feature on Sunday.