Profile on DOA's Joey Keithley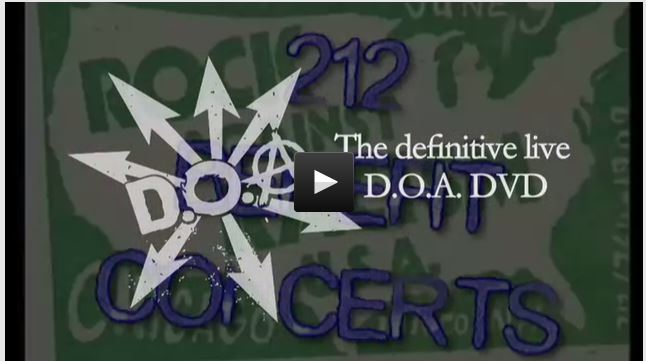 Now that DOA is winding down–temporarily, perhaps for good–Joey Keithley is talking about the band's 35-year run. Before he makes a serious run at BC provincial politics for the NDP, he's like to set the record straight about a few things.
The Globe and Mail's feature on Joey appeared in today's paper.
Too poor to actually buy magazines, the young, scruffy members of Vancouver punk group D.O.A. used to bring notepads to record stores and jot down potential industry contacts from the back pages of trade publications. That's how, shortly after the band formed in 1978, they got the name and address of a college station in San Francisco to which they sent their first single. A month later, Disco Sucks was the station's No. 1 track.
Riding on the strength of that unexpected success, Joe Keithley, the band's founder – and its only continuous member to this day – called up a San Francisco club, hunting down a gig. "Hey, we're D.O.A. We're No. 1," he recalls telling the club's bewildered manager, who did some checking around, confirmed the information, and booked them for two shows. Although money was scarce, the four members managed to make their way to San Francisco – one by train, two by Greyhound, and one by hitchhiking.
Their first night onstage, sensing the audience was bored, and needing to go to the bathroom fairly urgently, Keithley took it upon himself to urinate. "I unzipped and sent forth a stream that went clear across the dance floor," he writes in Talk – Action = 0: An Illustrated History of D.O.A. "The yellow liquid ended up in some girl's drink about 20 feet away."
D.O.A. had instant punk cred.