Punk show sticks it to COVID-19 anti-vaxxers. Nice.
A promoter in Florida found a way to send a message to those who won't get a COVID-19 vaccine.
Leadfoot Productions Promoter Paul Williams has a gig set for June 26 in St, Petersburg, Florida with Teenage Bottlerocket, MakeWar, and Rutterkin. Tickets are $18 in advance or $20 at the door UNLESS you can't provide proof that you haven't been vaccinated. They'll still let you in, but it'll cost you $999.99.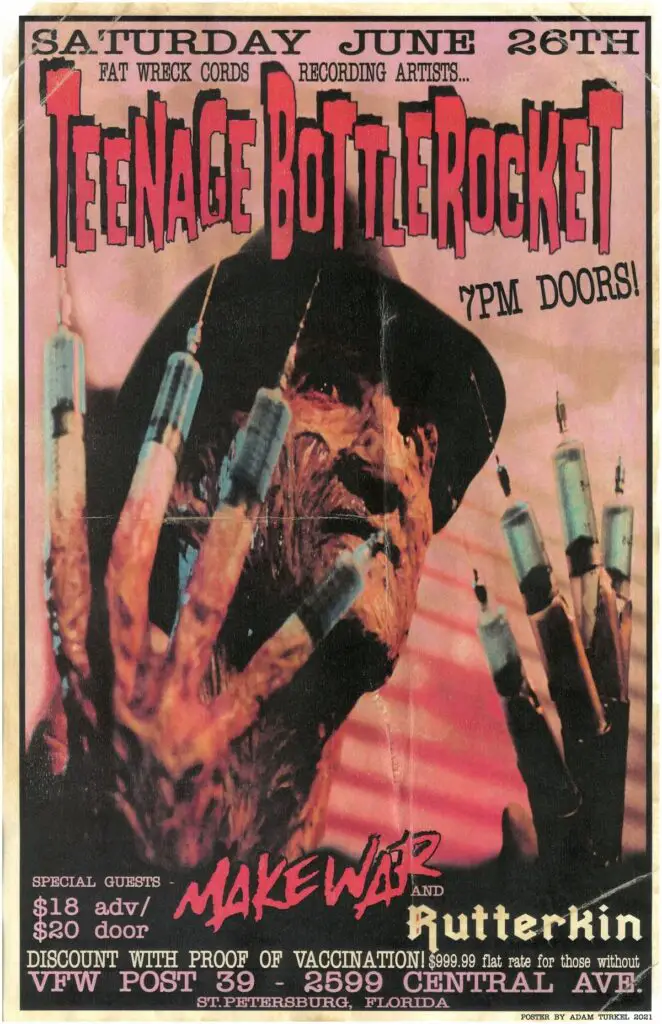 Love it. And a brave move considering that Florida Governor Ron DeSantis had this to say: "In Florida, your personal choice regarding vaccinations will be protected and no business or government entity will be able to deny you services based on your decision."