Pussy Riot: The Canadian Connection and the Sochi Olympics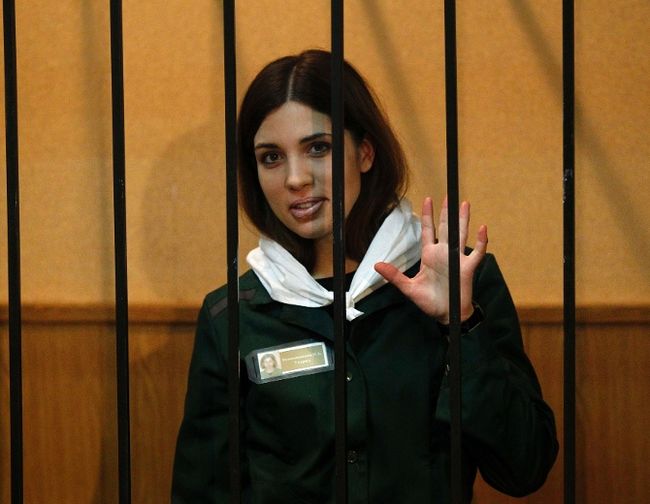 The Globe and Mail has a story today about Nadezhda Tolokonnikova, the member of Pussy Riot jailed on charges of "hooliganism motivated by religious hatred."
Her husband–a Russian-Canadian–talks about how his wife (who gained permanent residency status in Canada just before she was sent to prison) may be released from jail just so Vladamir Putin won't have to talk about her during the Sochi Olympics.
[T]here's pressure on Mr. Putin to include Ms. Tolokonnikova and the other jailed bandmate, Maria Alyokhina, on a list of "political prisoners" to be amnestied Dec. 12 to mark the 20th anniversary of the signing of Russia's post-Soviet constitution. Hopes are rising that Mr. Putin will do just that, if only to avoid having to discuss the Pussy Riot case in Sochi.
Read the rest of the story here.
On a semi-related note, Elton John's tour of Russia seems to be in jeopardy over the country's anti-gay laws. And he's okay with that.