Pussy Riot Trial Starts in Moscow Today
Three members of Pussy Riot, a punk band that staged an anti-Putin protest outside a cathedral, are due to go on trial today on charges of…well, I'm not entirely sure.  
Maria Alyokhina, 24, Nadezhda Tolokonnikova, 22, and Yekaterina Samutsevich, 29, were jailed in late February after taking to the altar of Moscow's Christ the Savior Cathedral and belting out a song calling on the Virgin Mary to "throw Putin out!" The plight of the three women, two of whom have young children, has made headlines in the West.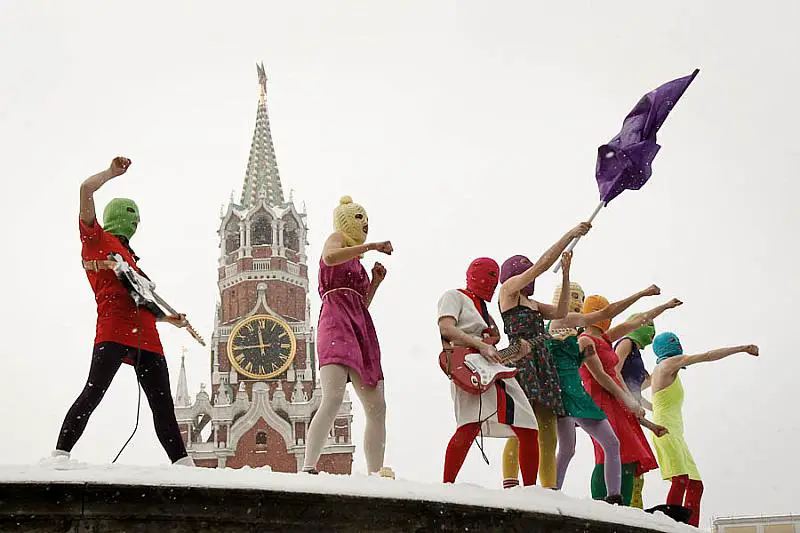 This has become quite the international isssue.  The Red Hot Chili Peppers, Sting, Franz Ferdinand and others have come out in support of Pussy Riot.