Questions, Questions, Questions!
Question 1: Can I get tickets to Glastonbury 2012?
Answer: No. All tickets sold out over the weekend. More than 100,000 tickets were gone in one hour and 40 minutes. And no, not a single band has been announced. See? (Via The Daily Swarm)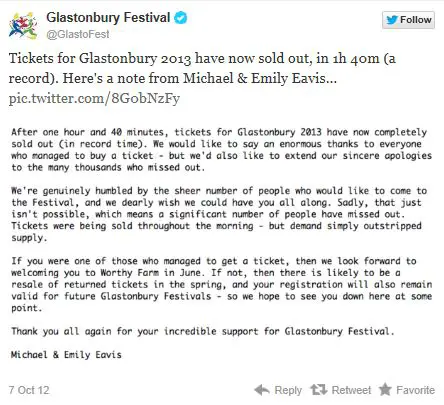 Question 2: Why should Depeche Mode fans pay attention to what's happening in Paris on October 23rd?
Answer: Because they've announed a press conference for 1:30pm local time. An album? A tour? Probably.
Question 3: Lady Gaga hit 30 million Twitter followers? Really?
Answer: Probably not. How many of these accounts are fake?