Radio Can Be a Fickle Beast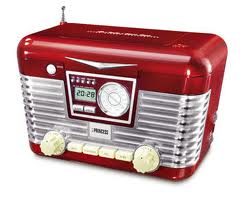 From Metro.ca:
It's all about the music.
At least it used to be. These days, bands are fooling themselves if they think they can get by on good tunes alone.
"Sometimes there needs to be something more than 'Here's the song,'" says Dale Kotyk, Warner Music's vice-president of marketing.
Kotyk and a slew of other industry professionals and experts will be doling out some of their hard fought knowledge Saturday at the Toronto International Music Summit, a conference geared towards independent artists and labels.
While social media's role in band branding and media plans will certainly play a large role at the Music Marketing and Branding panel, where Kotyk will speak, he says that radio will undoubtedly take up a significant portion of the time.
"Radio can still play a very important role," he says. "It's something we all go after if we can possibly get it."
Yet radio is a fickle beast and trying to get song placement on increasingly constrictive and formatted playlists is akin to fitting a square peg into a round hole.