Radio Consultant Sounds Warning About Radio in Cars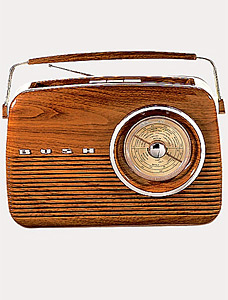 Yep. He's right on.
Because radio depends SO much on in-car use, you're probably intrigued by various reports from the Consumer Electronics Association's Connected Car Conference. Maybe you're even feeling info-overload about the techy mobile future.
Here's the bottom line, from four-and-a-half-hours of thoughtful discussion, research, and prognostication by automotive, electronics, and media thinkers: Whatever the dashboard is about to morph into matters less to AM/FM radio than what's already happened.
It happened several years ago, when I bought that cord at the Apple Store. Plug one end into what we used to call "the cigarette lighter," plug the other end into iPhone, and whatever's on the phone comes out the speakers. Still-to-come hardware and software evolution will merely help drivers sift.
It'll continue to be a scramble for automakers to keep up with listeners, whose aftermarket media gadgets run a couple years ahead of OEM lead time, "an age-old problem" admits General Motors' Tim Nixon. Fellow panelist Tom Malone from Audiovox: "Let the consumer bring in any device they want," via Aux/USB/Bluetooth, whatever. "We cannot keep up with the devices. We want to enable devices to connect in-car." So, for broadcasters, the future IS now.
Read the rest at RadioInfo.