Radiohead Tries to Avoid Scalpers and Ticket Resellers for New Tour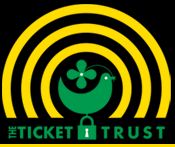 Back in the 90s, Pearl Jam, annoyed at service fees charged by Ticketmaster, tried to organize a tour around them by using another ticket seller. It didn't work out so good and eventually, Pearl Jam had no choice but to use the company.
We still hate service fees but more of us are more concerned about the secondary ticket market. Yes, this includes scalpers on the street, but the big money is being made by companies selling scare seats to big shows for huge dollars. Some of the tickets should have been destined for general sale, but it never really worked out that way.
This is a worldwide problem (read this story in the Irish Times for more) and artists know that a great number of their fans are getting hosed. They also know that they're not getting a commensurate cut from the tickets that are being sold at inflated prices.
Radiohead is hoping to have better luck with their plan than Pearl Jam did with theirs. They've teamed up with a fan-to-fan organization called Ticket Trust. Read all about it here.
Once you're done, read about a bust of a ticket reseller in the US. Looks like people are getting as bad as hell and aren't planning to take it anymore.