Radiohead's Toronto Reckoning
[Radiohead returns to Toronto tonight for the first time since the tragic stage collapse of June 2012 that killed drum tech Scott Johnson. The shows tonight and tomorrow (July 19-20) at the Scotiabank Arena will no doubt be very emotional. Correspondent Gilles LeBlanc has this preview. – AC]
I'm not usually one for emotion, but I can only imagine how much of that energy will be running through Scotiabank Arena on Thursday, July 19th as well as Friday, July 20th. And not because Toronto concertgoers still sentimentally call it Air Canada Centre.
Radiohead are coming back to town for their first show since 2008 at the then-named Molson Amphitheatre. One entry you won't find on Setlist.fm however is Downsview Park for June 16th, 2012. What was supposed to be a triumphant sendoff to celebrate a successful North American run for The King of Limbs turned tragic with the death of drum tech Scott Johnson. The stage collapsed as he was setting things up, crushed under scaffolding whose weight negligently wasn't accounted for. The parties you'd think would be held responsible were stayed, or the ultimate definition of in limbo, legally speaking.
[Note: The band is still pushing for answers. An inquest is being planned but hasn't been scheduled yet. – AC]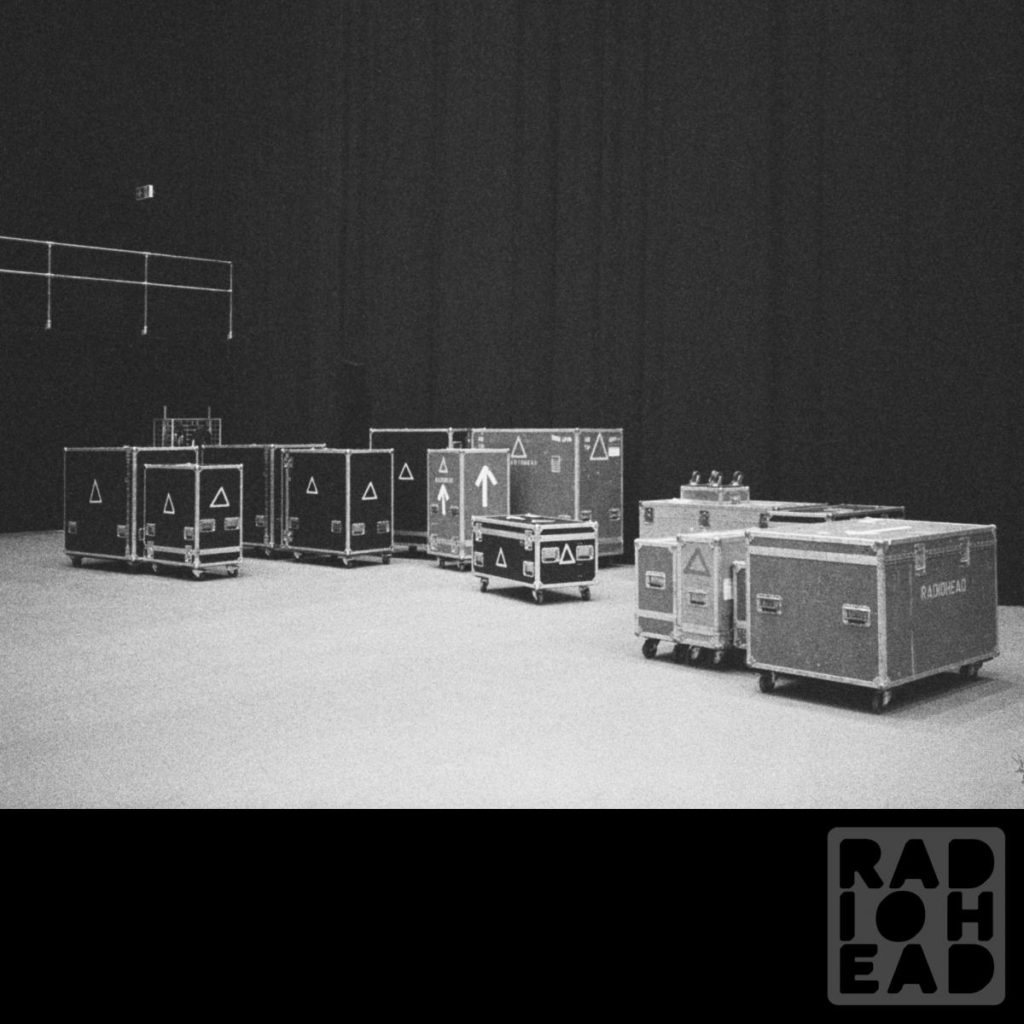 One of the unfortunate fallouts from all this feet-dragging, besides justice for someone who lost their life, is how it forced the band to skip one of their most favourite and fan-loyal markets. Radiohead had made Toronto a regular stop on their international itineraries for as long as they've been touring behind albums, starting with Pablo Honey in 1993. The first time they set foot on Canadian soil was in July of that year for Edgefest at Ontario Place's famous rotating Forum stage. In total before that fateful date, 86 individual songs have been performed over 14 shows, covering 7 full-length releases that continually redefined the meaning of "alternative."
Radiohead definitely weren't grunge, although there was a lot of carryover amongst connoisseurs of the less-than-studio-perfect guitar sounds that permeate their debut as well as The Bends. Britpop didn't quite classify them either, so while Blur and especially Oasis were thrust into a blinding spotlight from the outset, Radiohead established a solid foundation by working the shite out of smaller rooms such as the RPM Club and Warehouse (which were part of The Guvernment complex that is now home to ANOTHER condo development, like we need more of those in Toronto). Alan Cross will surely remember how there were more than a few promo appearances at his alt-friendly station 102.1 The Edge, MuchMusic's studios, and even an in-store for chrissakes at the iconic Sam the Record Man that I regret not ing more of an effort to go to back in the day.
You didn't need a Pitchfork to inform you the Abingdon quintet were a group on the verge of something seismic when OK Computer came out; that places like Varsity Arena, the Opera House and Arrow Hall by Pearson airport weren't going to be able to contain their greatness for much longer. You could also tell Radiohead were laying the groundwork for what was to come, weeding out the diehards from the bandwagoners through actions like deciding to no longer play "Creep", which my youngest brother who spent his entire allowance to go to Arrow Hall still harbours a little resentment towards them over.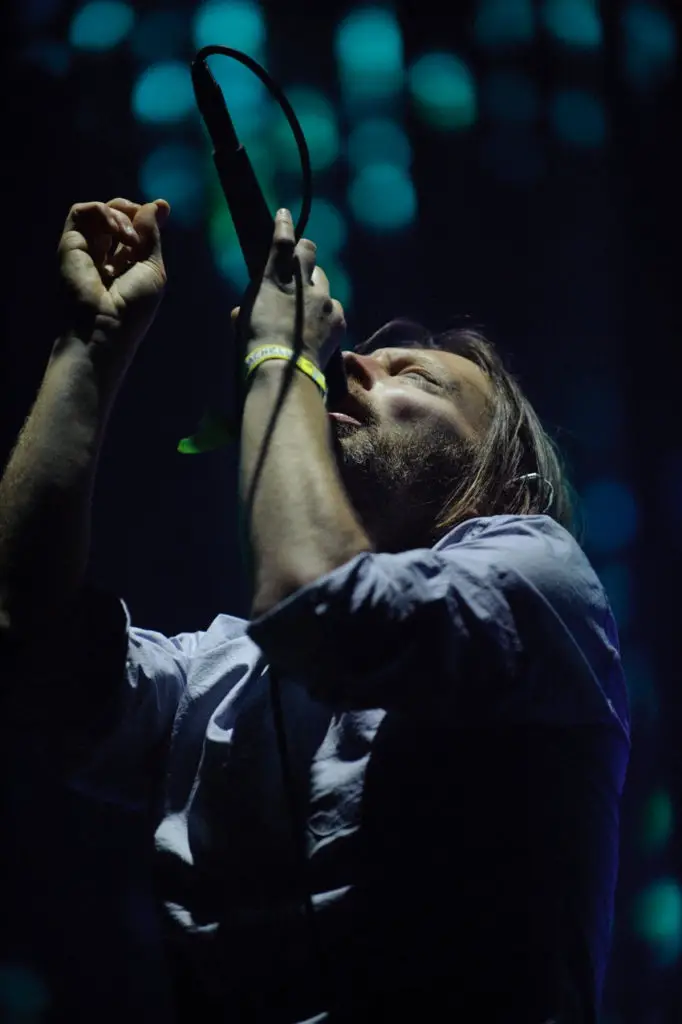 Because of its wiki-like nature Setlist.fm isn't always the most reliable source, but I am hard-pressed to think of another artist besides maybe the Hip who were at Maple Leaf Gardens during its waning days as an entertainment mecca, AND Air Canada Centre shortly after their corporate logoed doors opened. Just when you thought they couldn't possibly get any bigger, they found themselves in the vast greenspace of Barrie's Molson Park followed by SkyDome two years later to promote Hail to the Thief, an album whose themes Radiohead should really think of revisiting.
As many a fan of theirs has expressed to me, the most memorable Radiohead presentations in Toronto may have arguably been the two nights they spent at Hummingbird Centre in 2006 prior to Sony's rechristening of it. The sets were different enough from one another that you kind of had to be at both to get the full experience, and featured material that would only be heard sixteen months from then on In Rainbows, giving "Radioheads" an early start for when they'd be back for the penultimate amphitheatre show.
One of those tracks on In Rainbows is "Reckoner", dedicated to all human beings with its opening line about how you can't take it with yer; I highly encourage you all to read Jon Dekel of The Globe and Mail's interview with Radiohead (paywall be damned), about how much the song has come to mean in relation to Scott Johnson. If you're going to Scotiabank Arena, brace yourself for all the feels. Thanks to Goldenvoice's Canadian arm for helping make this happen, but more kudos obviously to the band itself for having the courage to carry on and face what was a bleak chapter in Radiohead's otherwise brilliant music history.