Radioplayer Canada Coming This Spring
If you're in the UK and want to listen to radio online, you don't have to search all over the Internet for your favourite streams.  Instead you can go straight to Radio Player.  See?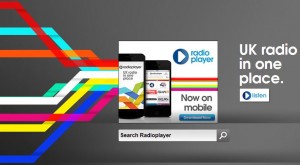 Well, according to a report in this week's Broadcast Dialogue, BBM Analytics and SparkNet will launch a Canadian version this spring.  Every single radio station in the country will be accessible through a single platform. The goal is to improve and increase digital listening to radio.