UPDATE: Is Rage Against the Machine Launching a Comeback? Not Exactly
UPDATE: It's not a Rage comeback. It's more–and less. This is a whole new group. 
Three-quarters of Rage (which is to say no Zach De La Rocha, who seems destined to be a perpetual roadblock in the band's story) have been spliced together with Public Enemy's Chuck D and B-Real of Cypress Hill to created a supergroup called–you guessed it–Prophets of Rage.
The group will make its live debut in LA on June 3 and a full summer tour is being considered. Given the current political and social environment in the US, they have plenty to rage about.
Here's the original story.
The possibility of President Donald Trump. Wall Street criminals who go unpunished. Black Lives Matter. The growing wage gap between the rich and poor. Corrupt governments. Voter apathy. Terrorism. The refugee crisis.
The world has never need Rage Against the Machine as it does now. The problem is they haven't appeared anywhere since 2011. Many have given up hope.
But as if answering some unseen Bat Signal, it's possible that Rage might be ready to kick some ass. What clues lie in these #TakeThePowerBack posters popping up in Los Angeles?
Has anyone seen these mysterious posters appearing around Los Angeles? #TakeThePowerBack https://t.co/UhG07gziJz pic.twitter.com/UomEzhRR5u

— FlippenMusic (@flippenmusic) May 17, 2016
And there's this new website, Prophets of Rage.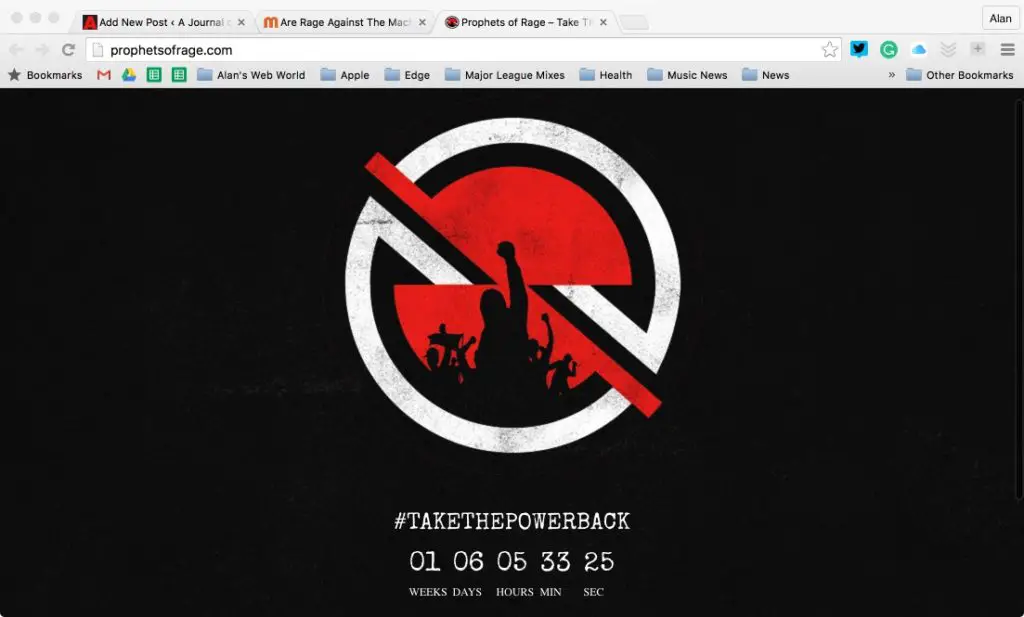 I'll save you from doing the math. The countdown is set to reach zero at the end of the month. Then what?
Below the countdown clock is a place to enter your email address. Do that and within seconds you'll get a message in your inbox that reads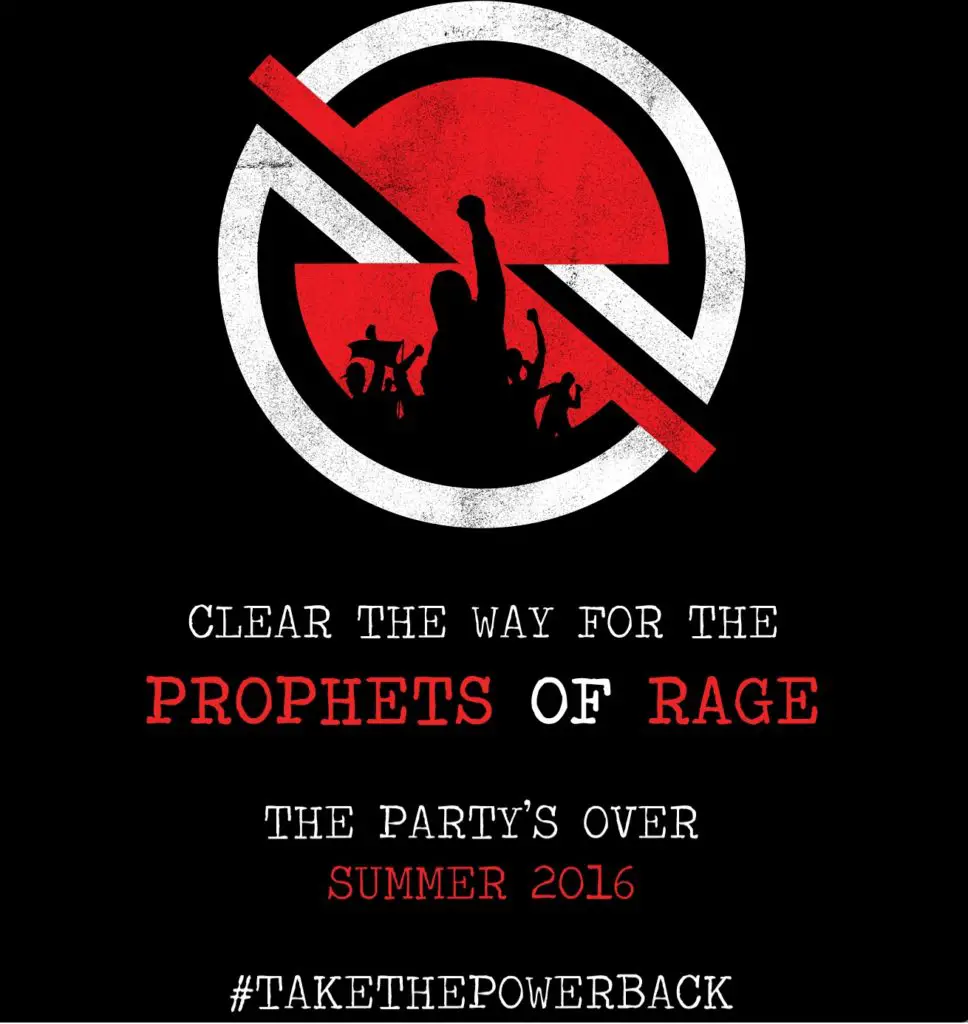 Whoa. Wouldn't it be cool if Rage were planning a gig in conjunction with the Republican National Convention in Cleveland in June? Whoa again.
But hang on. Prophets of Rage is the name of an actual Rage tribute band. Maybe they have some graphic design/coder friends looking to hype things up in the absence of the real thing. And then there's a Public Enemy song by the name. And "Take the power back" isn't too far from "Fight the Power." Could this be a PE thing?
I guess we'll find out at the end of the month, won't we?