Rdio Will Sign Off at 8pm ET/5pm PT. TONIGHT. Export Your Playlists While You Can.
Rdio, the bankrupt streaming music company that was a favourite of so many Canadians, will be no more as of tonight: December 22 at approximately 8 pm ET/5 pm PT. Once it shuts down, its best parts will be purchased and absorbed by Pandora, a service that's not available in Canada. Rdio users–and there were plenty in Canada–will have to find somewhere else to go.
This statement arrived in the inboxes of subscribers last Tuesday evening.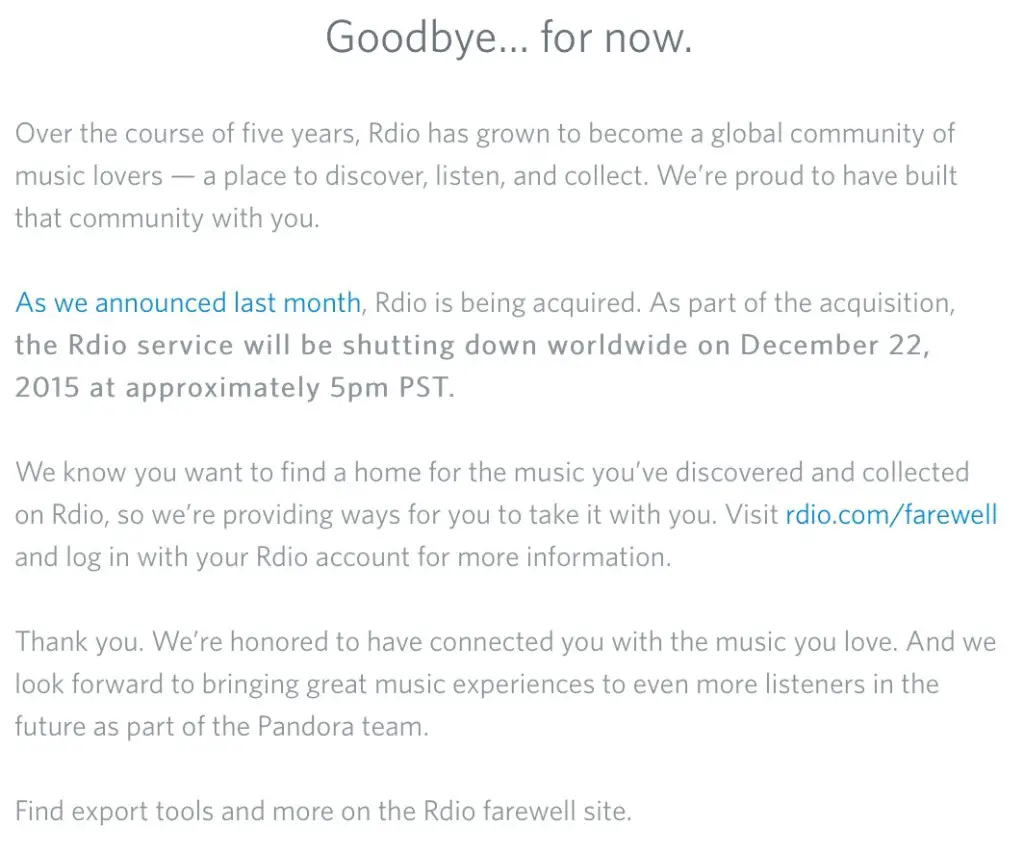 Here's the link to the farewell site. Here's another one that explains how to move your playlists over to Spotify, if that's where you plan to emigrate. Now if you'll excuse me, I've got dozens and dozens of playlists that need to be archived. This was what I saw.