Readers ask: What was the deal with original British punks and their swastikas?
An email appeared this weekend from Tom:
"What's up with the swastika armband worn by Simon Barker during their infamous 1976 Bill Gundy interview? Surely they weren't fascists, were they? Is it irony, provocation, or something more?"
An excellent question. First, let's take a look at the clip in question.
Today, no one in their right mind would parade around with a swastika anywhere, let alone on national television. Doing so today would bring out the cancel culture troops in full force. Knowing what we know about Hitler, the Nazis, the German army, and the Holocaust, the swastika has been irredeemably corrupted in Western culture.
But what was going on in 1976? Film, video, and pictures of the early British punk scene paint a damning sort of picture, don't they?
First, outside of a few fringe radical wingnuts–the National Front and some skinhead gangs come to mind–none of the punks were Nazis, fascists, racists, or white supremacists. So why the swastika? Pure shock value and provocation.
Even though WWII had been over for 30 years by the time punk appeared in Britain, much of the older generation–let's call them The Establishment–had scars from the war, including the Blitz, the sacrifices made by so many, and the rationing and economic devastation that followed.
The punks were as anti-establishment and anti-class system as they came. Growing up in a time of severe economic austerity and poor career prospects, the punks were disillusioned with everything British and wanted change. The only power they had was to shock on a political and social level. And what could possibly be more shocking and disturbing to The Establishment than to embrace the symbol of the enemy?
Some also used it as a fashion accessory. If you asked a few of those people, they might have said they were stealing the swastika back from the Nazis and then launch into a history of the symbol's Sanskrit origins. And beyond the swastikas, there were sometimes Hitler t-shirts and use of Nazi references and iconography. The very name "Joy Division" refers to women held as sexual slaves for Nazi officers.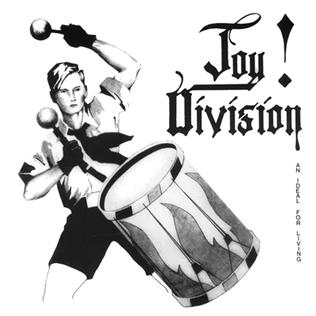 Or they had no clue what they were doing. Hey, many of them were in their late teens or early twenties.
This doesn't excuse what they did, but it was a different era.
And although sporting the swastika was largely a British thing, it wasn't confined to the UK. Lest we forget that the singer of Toronto's Viletones was Steve "Nazi Dog" Leckie. Again, this was sheer provocation and not any endorsement of any National Socialist policies.
In short, no one was woke to the same extent as today. Fortunately, that kind of sophomoric/naïve behavior soon disappeared from most of punk culture–except, as I mentioned, for the idiot extreme types whom we will not mention here.
If you have anything puzzling you about the history of punk and alt-rock, feel free to drop me a line to [email protected].