For Some Reason, Cassette Store Day is Coming Back October 8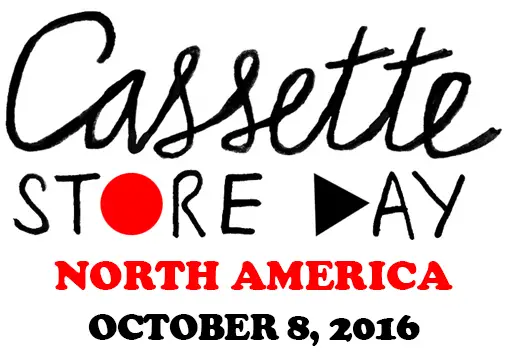 Cassettes are hateful things. Anyone who romanticizes/fetishizes them never had to deal with them when they were A Thing. And while I realize that they're still a very important part of the music industry in some parts of the world (Africa, India, the Far East), there's no excuse for us to hang on to this dead technology.
Yet according to this week's music sales figures, 4,000 brand new prerecorded cassettes have been sold in Canada so far this year. By whom? To whom? I don't get it.
Anyway, this brings me to Saturday, October 8, which marks the return of Cassette Store Day, the little (VERY little) cousin to April's annual Record Store Day. So what's being prepared?
Ramones: A new edition of the band's 1976 debut.
JEFF the Brotherhood: A reissue of their 2015 release, Globa Chakra Rhythms.
Death Cab for Cutie: 2001's The Photo Album.
Several compilations and tribute albums that involve everyone from the Pixies and Courtney Barnett to J Mascis and Matthew Sweet.
I don't get it, but if this is your thing, fill yer boots. Here's the latest list of releases that are being prepared.