Red Hot Chili Peppers Fans Should Look at This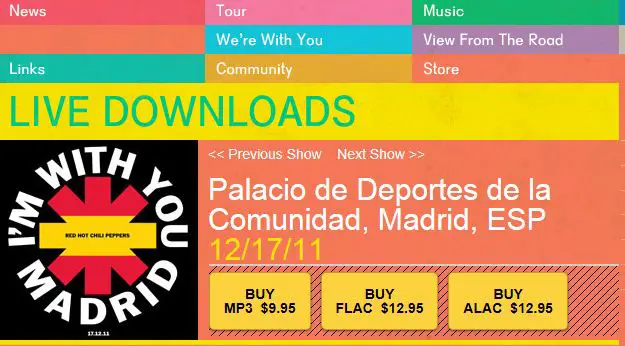 Bummed that the Chili Peppers haven't played North America yet on this current tour? LiveDownloads.com is offering professionally recorded shows from Europe in a variety of formats including MP3, FLAC and Apple Lossless.
The downloads aren't free–they started at $9.95–but given the quality and legitimacy, fans will find them worth the money. And because the band changes up their setlist every night, you might want to buy several different shows.
You can try before you buy, too. It's good stuff.