Rediscovering Radio Through Apps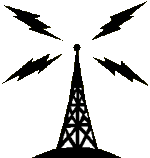 While under-25s may not be using radio devices as much as previous generations, that doesn't mean that they're not listening to radio.
Before you go "What?  Huh?", read this article from the New York Times.  We're in an app world, after all.
Growing up, the radio provided the soundtrack for doing my hair in the morning and the ride to school. It kept me company during late nights while I finished my homework and entertained during long summer road trips with my family.
Fast forward a few years. I got a CD player for my car and cycled through a series of portable music devices, from hand-me-down Walkmans to MiniDisc players, iPod Nanos and finally, an iPhone with Spotify. And it was great. My music life got more efficient. I could listen to exactly what I wanted, anytime, without having to suffer through annoying D.J. interludes and commercials.
But earlier this year, work sent me to Los Angeles. Sitting in my rental car in traffic, I turned on Hot 97 and made my way across the city, singing along to the Top 40 hits and laughing at the cheesy banter of the radio jockeys. During dinner, I bonded with a friend who had listened to the same segments on the same station that morning. It was a throwback to my teen years, hauling friends around in my Volvo station wagon. It was fun and communal in a way that streaming music hasn't been in years.
Back in New York, I gushed to a friend about my radio revelations and he suggested I check out some of the newer radio applications. I've been hooked ever since.